San Diego Events June - Event Calendar for San Diego summer of fun. Are you looking for some fun San Diego events? A family activity in San Diego, California? Fun date ideas in San Diego? Outdoor activities? Kids activities? Check out these fun things to do in San Diego.
Updated December 8 2018 by San Diego Beaches and Adventures
San Diego Events June 2018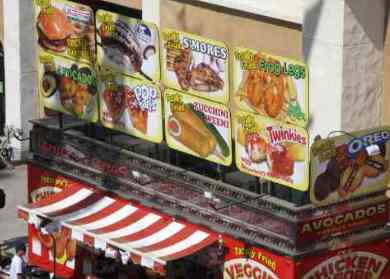 San Diego County Fair 2018
– Friday June 1 to Wednesday July 4th 2018 at the Del Mar San Diego Fairgrounds (Interstate 5 at Via de la Valle). More San Diego family fun with concerts, flowers, rides, exhibits and really unique food at the
San Diego County Fair
. This is one of the best of the summer San Diego events! June is a great time to go, especially early June before the crowds hit. Not open on some Mondays and Tuesdays.
2018 San Diego Rock 'n' Roll Marathon - Jun 2 to 3 2018 in San Diego, California. Join in the fun for the annual San Diego Rock 'n' Roll Marathon. The best SoCal marathon and half marathon! This race goes through some scenic areas of San Diego including Balboa Park and Mission Bay Park. http://runrocknroll.competitor.com/san-diego/
The Great Room Escape - Gather up a few friends and test your skills as you gather clues to "get out" of the Great Room. Don't worry too much. They eventually come and rescue you if your group fails! Check The Great Room Escape out at www.greatroomescapesandiego.com
Carlsbad Triathlon - Sunday June 10 2018. 7:30 AM Triathlon starts at Carlsbad State Beach, Tamarack and Carlsbad Blvd. Limited to 1000 athletes so sign up now. Phone number 760 602 7519
Switchfoot Bro-Am surf contest and concert - Saturday June 30 2018. The Switchfoot Bro-Am surf contest and concert returns is the largest annual event at Moonlight Beach in Encinitas. The Switchfoot Bro- Am features huge bands and top pro surfers in a fun event that benefits a local children's charity. For details on the Switchfoot Bro-Am Encinitas CA Festival see broam.org
Sea Life Aquarium - Watch the jellyfish and more at SEA LIFE Aquarium in Carlsbad for some interactive fun for the entire family. Sea Life Aquarium
Sea World Water Park - Summer is time for a water park. Enjoy a fun summer day at Sea World Aquatica Water Park.
Encinitas Wine Festival - Saturday Jun 2 2018 at the San Diego Botanic Garden from 5 - 8 p.m. Sample fine wines and beverages from around the world as you explore the San Diego Botanic Garden, formerly known as Quail Botanical Gardens. Local restaurants will offer a taste sampling of their best dishes and desserts. This event sells out early so buy your tickets as early as possible. One of the best San Diego events June. www.encinitaswinefestival.com
The Plunge Swimming Pool - Scheduled to open for the 2019 season. Swim at the The Plunge, a large indoor swimming pool located at Belmont Park San Diego near Mission Beach. Belmont Park San Diego
San Diego Beaches
- Spend a day at your favorite San Diego beach. Enjoy some beach volleyball, surfing, beach walking and more. Check out the best
San Diego Beaches
.
Green Flash Concert Series - June 20 2018 and 4 other dates through the summer (May 16, June 20, July 18, August 15, and September 26, 2018). Monthly adult only (ages 21 and up) summer concert series on the Tide Pool Plaza at Birch Aquarium at Scripps. Shows from 6 - 9 PM. One of our favorite San Diego events June! For more information on the Green Flash Concert Series at Birch Aquarium see aquarium.ucsd.edu
Iron Championships Outrigger Canoe Racing - June 23 2018. This yearly event is fun for the entire family. Canoe racing has become one of the most competitive water sports along the west cost. It is open in all divisions for both men and women. It is truly a co-ed water sport. The race begins early Saturday morning and ends in the late afternoon. Vendors are set up selling their goods. There is always a raffle for prizes and also some great foodie trucks. Be sure to plan for next year! You'll want to come on out and enjoy the fun.
IMAX movie - Daily at the Reuben H. Fleet Science Center in Balboa Park San Diego, California. Enjoy an IMAX film at this great theater, or check out some other San Diego movie theaters.
Free Organ Concerts in Balboa Park
- Every Sunday from 2 - 3 PM you can enjoy a free outdoor organ concert at Spreckels Pavilion, a beautiful outdoor pipe organ in
San Diego Balboa Park
. One of the free unique San Diego events.
San Diego Festival of the Arts - (Formerly La Jolla Festival of the Arts) weekend fun on June 9 to 10 2018 at Waterfront Park in San Diego from 10 AM to 5 PM. Tickets approximately $16 per person, $18 for the weekend, active military free. Save $2 on discount tickets if you buy online. This top rated California art festival features over 200 award winning local and national fine artists showing water colors, oil paintings, sculptures, fine jewelry, photography and more. One of the best San Diego events June. www.sdfestivalofthearts.org
San Diego Harbor – For a fun free San Diego activity, enjoy a stroll along the north Embarcadero and admire the scenery and ships. Walk along the harbor and see all the historic ships, San Diego Harbor Embarcadero
1.5 Mile Pier to Cove Swim and Fundraiser - Saturday June 24 2017 at 9:00 AM. Join the la Jolla Cove Swim Club in this competitive swim from Scripps Pier to La Jolla Cove. www.lajollacoveswimclub.com/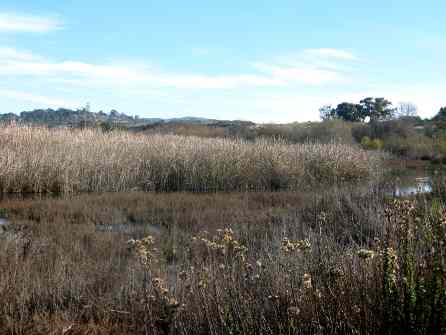 Guided Nature Walk
- Every Saturday from 10 - 11 AM at San Elijo Lagoon Nature Center, 2710 Manchester Avenue. Also, join your nature guides on the 2nd Saturday of every month, at 9 am for a two hour tour, exploring the flora, fauna and history of San Elijo Lagoon Ecological Reserve. We love these free Nature Hikes in San Diego
www.sanelijo.org
.
Fairy Festival - Saturday June 23 2018 from 10 AM - 4:00 PM at San Diego Botanic Garden in the Hamilton Children Garden, 230 Quail Gardens Drive, Encinitas CA. If you have girls, you won't want to miss this. Have them wear their fairy costumes, and celebrate Summer with crafts, the Fairy Queen, and the Wishing Bush. Crafts, fairy parade, stories and free play. Another fun kids San Diego event in North County.
La Jolla Coast Walk - Sight see along the beautiful La Jolla coast with this easy walk. Bring your camera. See Children's Pool, La Jolla Seals, La Jolla Cove, Scripps Park, and the La Jolla Sea Caves. One of the best free San Diego outdoor activities. La Jolla Coast Walk
Taste of Gas Lamp - Sunday June 16 2018. Enjoy this downtown SD urban food safari as you taste interesting dishes in the historic Gaslamp Quarter. Includes a self-guided walking tour and special beer tasting garden. www.gaslamp.com.
Summer Solstice in Del Mar June 28 2018 from 5 – 8 pm at Powerhouse Park, 1658 Coast Boulevard, Del Mar, CA. Enjoy some of the best food, wine and beer with great entertainment and sunset views. $75 tickets.visitdelmarvillage.com.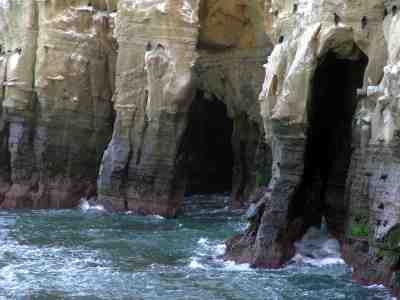 Kayak at La Jolla Shores
- Try kayaking on Father's Day weekend June 16 to 17 2018, or choose another favorite weekend. June is a great time to kayak at La Jolla Shores to see the Sea Caves, marine life, and leopard sharks. Several different companies offer kayaking tours, or you can launch your own kayak at the free boat ramp. For more information see
La Jolla Kayaking
Father's Day Sailing - Saturday – Sunday June 16 to 17 2018. Father's Day Special San Diego Sailing trips on Tallship, Californian. www.sdmaritime.org
Weekend Beach Walks - Saturday and Sunday Jun 16 to 17 2018 from 6 AM to 8 AM will be a nice time to walk some of the local beaches at moderate low tides. Bring along a picnic basket and enjoy your walk on the beach.
Ocean Beach Street Fair and Chili Cookoff - Saturday June 23 2018 from 10 AM to 8 PM at Ocean Beach. Free one day festival with live music and entertainment, and of course a chili cookoff. A popular yearly community tradition with 5 music stages, art, food, and fun for the all age, over 70,000 visitors throughout the day make this one of the best San Diego events in June!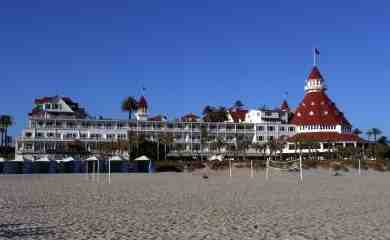 Hotel del Coronado Historic Walking Tour
- Tuesdays and Friday at 10:30 AM, Saturdays and Sundays at 2 PM. 75 minute walking tour of the famous historic Hotel del Coronado, let by docents from the Coronado Historical Association. $20 for adults, children 12 and under free. Reservations recommended. 619.437.8788
Oceanside Freedom Days Parade - Saturday June 30 2018 from 10 AM – 12 pm, on N Coast Highway 101 in Oceanside from Wisconsin Ave. to Civic Center Drive. Watch this annual 4th of July parade (on the Saturday before July fourth each year) starting at the 101 Café to the Civic Center. Bring your folding chair for a view along the sidewalks. For more information call 760 754 4512.
San Diego Night Market - opens June 23 2018. Saturday and Sunday at 8304 Clairemont Mesa Blvd, San Diego, CA. One of the new San Diego events offers a variety unique food, beer from local micro breweries, entertainment and more. Check out the San Diego Night Market event at www.sdnightmarket.com.
Old Town Saturday Market - Saturdays from 9 AM - 3 PM at San Diego Old Town. Join the fun at San Diego's largest weekly artisan market featuring handmade works from local artists, including jewelry, photography, pottery, clothing, paintings, hand painted glass, glass blowing, woodworking's and more. There is always live music and it is absolutely free San Diego event. San Diego Old Town
San Diego July 4th Celebrations - Independence day is coming soon - Wednessday July 4 2018, so make your plans for your best ever San Diego July 4th Celebration 2018. Check out our page on July 4th fireworks and celebrations throughout San Diego County. San Diego July 4th Celebrations and Fireworks 2018.
Things to Do in San Diego - For more San Diego events , check out these Things to do in San Diego and 101 Things to do at the Beach.
Check out the July event calendar at San Diego Events July
Home › San Diego Events › San Diego Events June