Legoland Discount Tickets

Don't pay full price for Legoland Tickets! Get your 2022 Legoland discount tickets, packages, and coupons for your best Legoland vacation.
We love Legoland California for a fun family vacation. They have something to appeal to all ages, but lego lovers and kids find it especially fun. I enjoy the mini Legoland, but everyone has their favorite ride or attraction. The good news is you can save money on your vacation so spend a few minutes and read about it.
Updated January 19, 2022 by San Diego Beaches and Adventures
Legoland Coupons 2022

<
Legoland California is a great family theme park, located in the city of Carlsbad, just north of San Diego. Legoland California attracts lego lovers of all ages to this fun theme park full of rides and interesting displays all made out of - you guessed it - Legos.
Here's information about how you can save money on your Legoland tickets. But first, see the regular Legoland ticket price.
Legoland Ticket Prices: The prices vary slightly depending on the season, which day you plan to attend, and sometimes whether you purchase online or at the theme park. Typical prices are $89.99 - $100.99 for adults ages 13 and up, and $79.99 - $94.99 for children ages 3-12. Admission prices for two parks (Legoland and Sea Life Aquarium or Legoland Carlsbad and Water Park are $99.99 to $120.99 for adults and $99.99 to $114.99 for children. All 3 parks cost a little more (water park is only open seasonally). If you want to return, you can also purchase a second day on your way out for a small fee, typically $25.
Note that due to COVID-19, some of the discount ticket options on this page are not currently available.
Legoland Discount Tickets

San Diego Go Card or Los Angeles Go Card

Are you in San Diego on vacation, and want to see many San Diego attractions, including Legoland? San Diego Go Card is a great way to save. For one low price, you get access to over 50 attractions, saving up to 55% compared to individual tickets. These include some of the best San Diego attractions like Legoland, the San Diego Zoo, Wild Animal Park, SeaWorld, Birch Aquarium, many San Diego museums, and much more. They also have a Go Select option, where you can choose your attractions for big savings. This is one of my favorite ways to explore these top San Diego attractions, and one of the best ways to save on tickets for Legoland.
Legoland is conveniently located a short distance south of Los Angeles, so if you are visiting Los Angeles and Hollywood attractions such as Universal Studios, Knotts Berry Farm, Magic Mountain, and all the Hollywood studio tours and attractions, then the Los Angeles Go Card is the perfect way to save and is a great way to get Legoland discount tickets.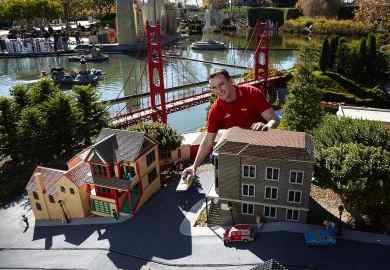 CityPass
- If you are visiting Disneyland and Legoland, then consider the Southern California City Pass. See more details at
aRes Travel CityPass
.
aRes Travel - We think aRes Travel offers some of the best online Legoland discounts. You can save on one park tickets and multi-park tickets, typically save 10 - 20%. See their prices and buy online at aRes Travel Legoland.
Grocery Stores Legoland Discounts - Check the gift card rack at a Southern California grocery store and you may find discounts.
Military Discount
- Get discounted Legoland tickets for military. You must buy in advance at your local MWR ITT/ITR office or by calling (619) 767-6000.
Legoland AAA Discounts
- Save 5% typically on Legoland tickets if you are a AAA member, and 10% at the Legoland Hotel.
Clipper Magazine
- Sometimes offers $10 off Legoland coupons to Legoland California and choice of Sea Life Aquarium or their new Water Park.
Online Legoland Coupons - There are also new promotional offers, so check online for discount coupon for Legoland and other San Diego attractions.
Costco - Costco typically has discounted Legoland tickets and package deals. These vary by season, but recently Costco offered Legoland discount tickets for $104.99 for 3 day park hopper pass to see all 3 parks - Legoland, Sea Life Aquarium, and Legoland Water Park. These Costco Legoland Discount Tickets offers may also be available online. Check out more tips on Costco vacation tickets.
---
More Legoland Coupons and Discounts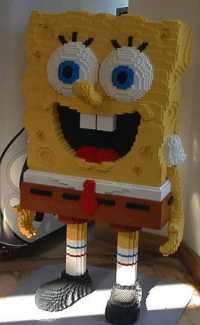 Craigslist - For tips on how to purchase Legoland discount tickets from Craigslist, see Buying Discount Tickets and Coupons.
KFC Legoland Free Tickets
- KFC may offer free Legoland child ticket with purchase of adult ticket. Offers sometimes are available at other restaurant chains too, like Carls Jr, Burger King, or Wendy's. If you have children ages 3 - 12, this is a great way to save.
For more information see Legoland California