Universal Studios Discount Tickets

Don't pay full price! Buy Universal Studios discount tickets and bring the entire family for an experience you'll never forget. There are many options to get discounts online.
Updated September 21, 2023 by San Diego Beaches and Adventures
Universal Studios Discounts 2023

Universal Studios Hollywood
is one of the top theme parks in Southern California. This attraction is unique because the Universal Studios offers back stage tours of TV shows and movie sets. In addition, there are many fun shows and rides. You can see most of the park in one day, which is why most Universal Studios California discounts are for a one day visit.
Before we talk about the discounted tickets and coupons available, here are the regular Universal Studios Ticket Prices: Regular price is typically $109 to $139 per person for general admission, ages 2 and under are free. The price varies depending on the day of the week and the season (weekends and summer are more expensive). Also, some of the ticket offers are for a specific day, and the tickets may not be valid on a different day, so be sure to confirm your date before you purchase.
Front of the line pass price varies depending on the season, which includes priority access to all rides and attractions and reserved seating. VIP tickets are also available for an extra fee.
To search for hotels and resorts for your stay in Southern California, see aRes Travel.
---
Universal Studios Discount Tickets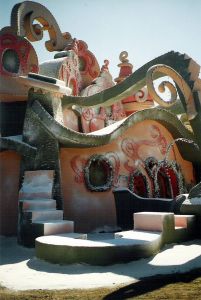 Buy weekday or off season ticket - One way to save is to buy a ticket on a weekday or off season, which is cheaper. You will also have fewer crowds and shorter lines.
Undercover Tourist - Undercover Tourist is a great online site for discounts to many popular destinations, including Universal Studios Hollywood. They have discount tickets for park admission, VIP packages, and special events. Buy your discount tickets online at www.undercovertourist.com.
Go City Los Angeles Pass - If you want to visit multiple attractions in the Los Angeles area, consider the Go City Los Angeles Pass. The 3, 4, 5 or 7 day all-inclusive passes include the option to visit Universal Studios Hollywood. Buy your Go City Los Angeles pass online at www.undercovertourist.com.
aRes Travel They offer Universal Studios discounts on daily tickets and combo passes. Check them out at arestravel.com
California Residents - Universal Studios may offer special discounts for Califonria residents. Recent prices were $99 to $129 on their website, a savings of $10 to $15 per ticket. These deals may be found at arestravel.com.
California Neighbor Pass - This season pass is available on the Universal Studios website for $159, with availability on 175 days over a 9 month period. You save $10 if you buy online vs at the gate. Some restrictions apply, but if you qualify and the dates work for you, this is one of the best deals for Universal Studios discount tickets. Other season passes are also available.
Universal Studios Disneyland Combo If you are visiting Universal Studios and Disneyland, you can save with some multi-day bundles. 2 or 3 days at Disneyland and 1 day at Universal Studios. See more information about these discounted combo passes at arestravel.com
More Universal Studios Discounts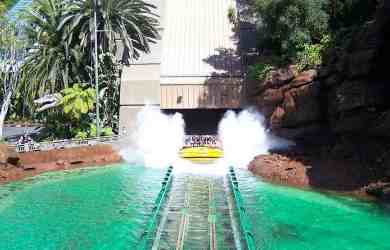 (Keep reading below for Costco deals too).
Universal Studios Discount Tickets AAA members - Check your AAA site for current offers. You may get a better deal if you purchase your discounted tickets in advance at the AAA office or online.
Military Discounts - Military discount tickets are offered if purchased in advance at your local MWR ITT/ITR office or by calling (619) 767-6000. Pricing for discounted tickets for military varies. These are not available at the Universal Studios gate or from their website.
College Discounts - Universal Studios offers discounts to college student groups of 10 or more. Call 818-622-1550 for pricing and availability.
Online Coupons - Check online for possible discounts and coupons or promo codes.
Costco Universal Studios Discount Tickets - Costco stores in Southern California may have discount passes for Universal Studios, especially pre-COVID. They sometimes have online offers which may not be available in the Costco store. Sometimes the discounts are available only in the Costco stores, and sometimes they are also available online. Some offers open to the public and others are for Costco members only. Check out the current online Costco discount tickets for Universal Studios at Costco Discounts.
Grocery Stores Discounts - Check the gift card rack at a Southern California grocery store and you may find discounts.
Third Party or Craigslist - If you want to purchase Universal Studios CA discount tickets from a third party such as on Craigslist, be careful. There are many scam artists out there. For information on how to buy tickets on Craigslist without getting scammed, see Buying Discount Tickets and Coupons.
For current Universal Studios Hollywood Discount Tickets offers from the official Universal Studios Hollywood site, see www.universalstudioshollywood.com
See our page about Universal Studios Hollywood
---
Southern California Special Discounts Universal Studios Hollywood Discount
These are some older offers for Universal Studios discount tickets, which may occur again:
Online special 2 days for the price of 1 (Buy a Day, Get a 2nd Day Free Offer). Admission for all rides, attractions and shows. Online offer only for two visits within any 30 day period.
$15 off one day ticket price - Get one day ticket for a $15 discount off the regular admission ticket.