Cheap Disneyland Tickets
The real scoop on 2023
Cheap Disneyland Tickets
, California Disneyland Ticket Discounts, Southern California resident discounts, and even Free Disneyland Tickets. SoCal residents love Disneyland, and many San Diego locals and tourists enjoy a day trip or a few days at Disneyland California. We'll help you make your Disney vacations affordable!
Currently a theme park reservation is required for the first park you visit, so be sure to check if reservations are available before finalizing your Disneyland vacation plans.
arestravel.com - Save up to $15 per ticket or 29% on Disneyland discount tickets and vacation packages.
Updated June 6, 2023 by San Diego Beaches and Adventures
Disneyland Ticket Discounts
Main Street USA
Disneyland California July 4th
Get Disneyland ticket discounts for your cheap Disney vacations at Disneyland, in Anaheim, Cal, about 90 minute drive north of San Diego. You can visit Disneyland California, the original Disneyland, and its newer sister theme park Disney California Adventure on the same day with most park hopper tickets and passes. If you want to enjoy the San Diego area, and Disneyland in one trip, you might want to stay in North San Diego County (Oceanside, Carlsbad, Encinitas, Solana Beach or Del Mar) so you are closer to the LA area for your trip up to Disneyland.
Quick Links:
Disneyland California Ticket Prices
Best Disneyland Ticket Discounts and Package Deals
Military Disneyland Ticket Discounts
---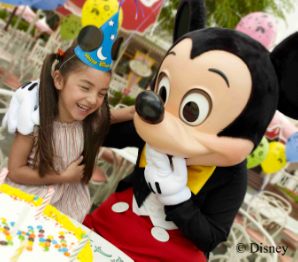 Disneyland Mickey Mouse photo courtesy of Disney
Disneyland has introduced new pricing, where the price depends on the day you attend. You can also save money by choosing to attend just one park each day. For current pricing from Disneyland see Disneyland California Ticket Prices
Other Disneyland Ticket Prices - Before you buy tickets for two or more days at Disneyland and California Adventures, be sure to read further, as there are several great Disney deals to save money for 2 days or more.
Which ticket is best? It depends on what you like. Disneyland Park is more popular than California Adventures, although the World of Color show at California Adventure is spectacular. You can't see everything at Disneyland in one day, or even two days. If you love theme parks, definitely visit Disneyland for 1-3 days. But you might enjoy the variety of other Southern California theme parks, and spending some time at some of the best beaches in Southern California.
everyone can take advantage of choosing one park per day and choosing to visit on a less expensive date to save money. Now that you know the Disneyland California Ticket Prices, let's see how you can get those cheap Disneyland tickets!
---
Best Disneyland Discount Tickets and Package Deals
arestravel.com - AresTravel
offers a variety of cheap Disneyland tickets and package deals, including discounts on 2 day, 3 day, 4 day and 5 day single park and park hopper tickets.
undercovertourist.com - Undercover Tourist offers Cheap Disneyland Tickets that are available online and offer many options including park hopper tickets and single park tickets with Genie+, the fast pass option to skip the lines. Their prices are great so check them out.
California Resident Discount Disneyland Tickets - Disneyland California offers special deals for residents. They currently are offering great deals for California residents, good through September 15 2022. Save up to $101 on 3 day tickets. For more details see undercovertourist.com.
Southern California Attraction Pass - Visit multiple theme parks and save up to $72! Choose from 2 - 5 days at Disneyland Resort, Sea World San Diego, Legoland and the San Diego Zoo. Bundle together the package that you want at these favorite Southern California theme parks. Customize your attraction pass at arestravel.com.
Disneyland Hotel Package - You can save up to 20% by bundling a hotel package with Disneyland tickets. Choose from over 40 hotels near Disneyland. Choose your Disneyland hotel package at arestravel.com.
---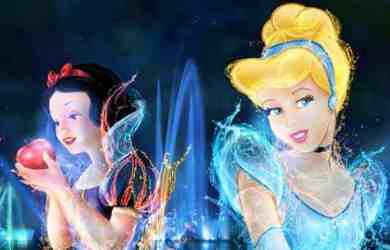 Photo World of Color Show at Disneyland California Adventure
Online Disneyland Specials - Disneyland Park offers online specials for tickets, so check them out to see their specials. Buying your ticket ahead of time also allows you to bypass the ticket lines at the gate, so you get in faster. Sometimes they offer online specials that you can't get at the gate. For example, you may get a 5 day Disney park hopper pass online at the same price as 3 day, so you get two days free! Or you may save $10 to $20 per ticket if you buy online. They really want you to spend your entire vacation at Disneyland, and not some other Southern California theme park!
For the current Disneyland Special Offers on their website see disneyland.disney.go.co
Employee Discount Programs - Most large employers in CA offer discount tickets for Disneyland. Contact your HR department for information.
College Students - Check with your student union to see if they have discount tickets for Disneyland.
Youth Groups - Contact Disneyland for discounted tickets for youth groups.
Craigslist Cheap Disneyland Tickets 1 Day - Cheap Disneyland 1 Day Tickets are usually available on Craigslist Orange County, San Diego or Los Angeles. If you want to purchase Disneyland discounted tickets from Craigslist, buyer beware. There are many scam artists out there, and you will never know if your ticket is good until you try to use it at the Disneyland entrance gate, when it is too late. Who want to pay twice for tickets? But if you want to give it a try, read more about how to buy tickets on Craigslist without getting scammed, see Buying Discount Tickets and Coupons.
Grocery Stores Cheap Disneyland Tickets 1 day - Check the gift card rack at a Southern California grocery store and you may find admission tickets. These are nice gift ideas, but the ones I've seen are the same price that you can buy them at the gate, so the only thing you save it the wait in line at the gate. They do make nice gifts! Tip - don't buy these second hand, as you have no way of telling if they have been activated!
---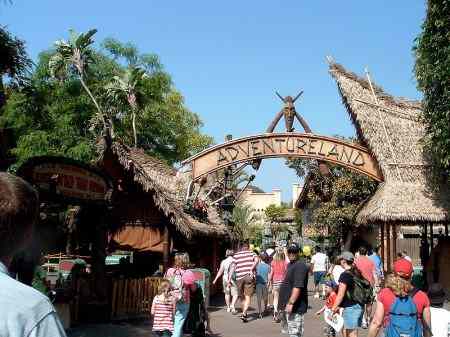 Disneyland Military Discount Tickets
- Disney has been very supportive of military families by offering military discounts for Disneyland Tickets and stays at Disneyland hotels.
Disneyland offers active and retired military personnel by discounted tickets such as the current offer of 3-Day Disneyland Park Hopper tickets for just $245 each (4 days for $280), valid most days until Dec 11 2023. There is an option to pay an additional $25 per person per day and get Disney Genie+ option, which allows you to bypass the line and get into the Lightening Lane line at popular rides. These must be purchased in advance at your MWR/ITT office.
Typically discounted tickets are available for the Disneyland Resort Hopper Passes and Annual Passes. Offers may vary from time to time so check for current offers at disneyland.disney.go.com
---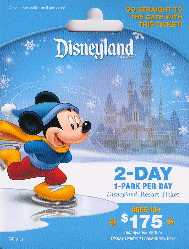 SoCal Resident Disneyland Ticket Special Offers
– Purchase a 2-day or 3-day ticket at special prices.
Disneyland Ticket Discounts can be found from several sources if you are a Southern California resident. When you purchase or use it for the first time at Disneyland Park, the adults in the group must show a valid California State ID for zip code 90000 - 93599, or if you don't have a CA State ID, other proof of residency in SoCal. Obviously kids don't have to show an ID. These are also good for Baja residents within 21000 - 22999.
Southern California Resident 2 Day, 1 Park - 2 days at Disneyland. - This Disney deal is sometimes offered in January - Jun, and replaced the 2Fer deal from earlier years. For a discounted rate you get one day at Disneyland and one day at California Adventures, or two days at Disneyland, or two days at California Adventures - your choice. Option to upgrade to park hopper tickets for longer days. This offer varies each year, but look for cheap Disneyland tickets offered early in the year.
For current Disneyland Special Offers see disneyland.disney.go.com
Costco Disneyland Tickets - Costco typically had cheap Disneyland tickets for SoCal residents, but that changed a few years ago. For information about Costco Disneyland Tickets see Costco Vacation Deals.
Annual Disneyland Passports - Disneyland Park, Grocery Stores, and Costco sell different annual passports to Southern California residents. These will have blackout dates for the most crowded days, but who wants to go on a crowded day anyway if you have many other choices?
The Southern California Annual Passport is my favorite pass for locals because it is good on most Sundays and weekdays throughout the year (blocked days include summer, spring break, and Christmas/New Years weeks). The SoCal Select Annual Passport is only good on weekdays (blackout days include summer, spring break, Christmas and New Years weeks, and all Saturdays). This is a good deal for families who home school their children, or retirees. For more information see Disneyland Annual Passes.
Here's some expired Disney offers. We'll see if Disney offers them again or not.
Disney 3 Days $235 1 Park per Day Tickets - Disney offers this special deal which I like. 3 days at Disneyland for only $235 for adults and only $224 for children ages 3 - 9 years. These are only good at one park per day, but you may visit either Disney theme parks on separate days, or spend all 3 days at Disneyland. Must purchase the tickets in advance and they expire 13 days after the first day of use. Includes one early entry Magic morning admission with advance purchase only.
Summer Pass - So Cal resident Summer Pass 3-Day 1-Park costs $139 for three day Disneyland ticket, or $154 Disneyland 3-Day Park hopper ticket (to visit both Disneyland and Disney California Adventure on the same day). A great deal - cheap Disneyland tickets for only $46 a day! These were available online and at some SoCal stores in 2011.
2Fer Tickets - The 2Fer tickets were offered in 2010. "2Fer" discount tickets were typically available from January through mid April. Buy and use the ticket at one park and then have 30 days to use them at the other park. This allows you to visit your favorite park, such as Disneyland California, and return again within 30 days to visit the other park such as California Adventure. This is the best deal for SoCal residents if you just want to visit each park one day during the year. Buy a one day admission ticket, and visit the other park on another day – Free. $76 for ages 10 and up, $68 for children ages 3 – 9 years. For an additional $25, you can upgrade to a 2-Day Park Hopper, and visit both parks on the same day for two days.
---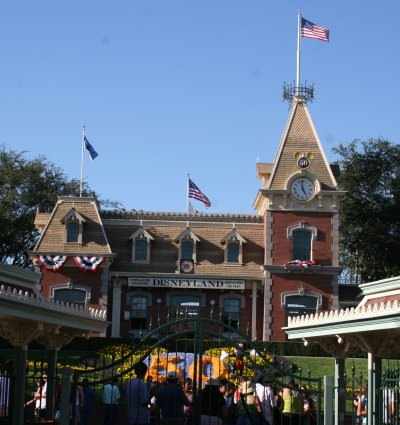 If you are looking for Disneyland ticket discounts, you probably want the cheapest Disneyland tickets. Well, you can't get any cheaper than Free Disneyland Tickets.
If you are looking for 2022 Free Disneyland Tickets, Disney is no longer offering free tickets.
There are some contests out there to win free Disneyland tickets, such as contests offered by radio stations or employers.
Check this page for other Disney ticket deals. More Disney Deals
Free Disneyland Tickets for your birthday - In 2009, Disneyland offered free tickets for your birthday. This offer is no longer valid, but you can always ask your loved one for a trip to Disneyland as a birthday gift!
Free Disneyland Tickets for volunteers - Disney had a program in 2010 to reward volunteers in their community. 1 million volunteers got free passes to Disneyland, for a one-day visit. This program is no longer offered, but it was such a great way to earn free Disneyland tickets for your family!
Both of these Disney free ticket offers have expired. I am not aware of any current free Disneyland tickets from Disney.
---
More Theme Park Information
For more information about your best Disneyland vacation, see
Disneyland California
For more discounts and coupons for San Diego theme parks and other attractions, see San Diego Coupons and Discounts