Cheap Disneyland Tickets
The real scoop on 2023
Cheap Disneyland Tickets
, Disneyland California resident ticket discounts, and even Free Disneyland Tickets. We love Disneyland and we want you to have the cheapest but best Disneyland vacation ever!
arestravel.com - Save up to $15 per ticket or 29% on Disneyland discount tickets and vacation packages.
Updated September 21, 2023 by San Diego Beaches and Adventures
Disneyland Ticket Discounts
Main Street USA
Disneyland California July 4th
Get Disneyland ticket discounts for your cheap Disney vacations at Disneyland, in Anaheim, Cal, about 90 minute drive north of San Diego. You can visit Disneyland California, the original Disneyland, and its newer sister theme park Disney California Adventure on the same day with most park hopper tickets and passes.
Currently a theme park reservation is required for the first park you visit, so be sure to check if reservations are available before finalizing your Disneyland vacation plans.
We will help your find the best cheap Disneyland ticket for you and your family. Here are some of the ticket options that we will cover, from the cheapest to the regular prices for Disneyland and California Adventure tickets.
Free Disneyland Tickets
---
Sleeping Beauty Castle at Disneyland California
If you are looking for Disneyland ticket discounts, you probably want the cheapest Disneyland tickets. Well, you can't get any cheaper than Free Disneyland Tickets.
---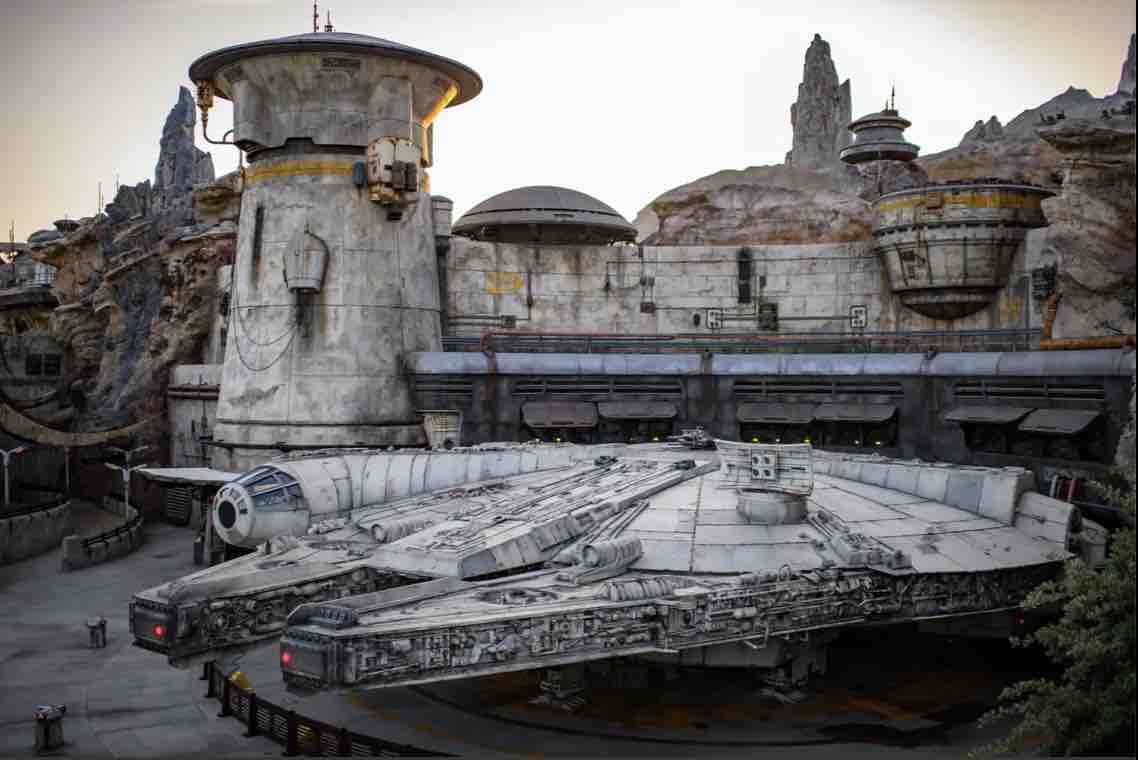 Disneyland Galaxy's Edge - New Star Wars Land
Disneyland Military Discount Tickets
- Disney has been very supportive of military families by offering military discounts for Disneyland Tickets and stays at Disneyland hotels.
Disneyland offers active and retired military personnel discounted tickets such as the discounted 3-Day and 4-Day Disneyland Park Hopper tickets. Offers may vary from time to time. For more information about Disneyland military discount tickets, see Military Discount Disneyland Tickets.
---
Disneyland Southern California Tickets 2023
New car ride at Disney California Adventure
Disneyland offers Southern California residents some cheap Disneyland tickets during the year if you qualify. To purchase or use tickets, the adults in the group must show a valid California State ID for zip code 90000 - 93599, or if you don't have a CA State ID, other proof of residency in SoCal. Obviously kids don't have to show an ID. These are also good for Baja residents within 21000 - 22999. 
You can also save additional money if you don't buy directly from Disney. Learn more about
Disneyland SoCal Tickets
.
---
Disneyland California Resident Tickets 2023
Fireworks Show at Disneyland
Disneyland California offers special deals for California residents who reside in areas with zip codes 90000 to 96199 They currently are offering great deals for California residents, good through September 28 2023. Save up to $101 on 3 day tickets. For more details see
Disneyland California Resident Tickets
.
---
Other Disneyland Discount Tickets and Package Deals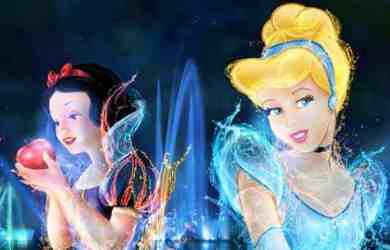 World of Color Show at Disney California Adventure Park
Disneyland has introduced new pricing, where the price depends on the day you attend. You can also save money by choosing to attend just one park each day. For current pricing from Disneyland see Disneyland California Ticket Prices. You might save more with one of the ticket options listed below.
arestravel.com - AresTravel offers a variety of cheap Disneyland tickets and package deals, including discounts on 2 day, 3 day, 4 day and 5 day single park and park hopper tickets.
undercovertourist.com - Undercover Tourist offers Cheap Disneyland Tickets that are available online and offer many options including park hopper tickets and single park tickets with Genie+, the fast pass option to skip the lines. Their prices are great so check them out.
Southern California Attraction Pass - Visit multiple theme parks and save up to $72! Choose from 2 - 5 days at Disneyland Resort, Sea World San Diego, Legoland and the San Diego Zoo. Bundle together the package that you want at these favorite Southern California theme parks. Customize your attraction pass at arestravel.com.
Disneyland Hotel Package - You can save up to 20% by bundling a hotel package with Disneyland tickets. Choose from over 40 hotels near Disneyland. Choose your Disneyland hotel package at arestravel.com.
Costco Disneyland Tickets - Costco typically had cheap Disneyland tickets for SoCal residents, but that changed a few years ago. For information about Costco Disneyland Tickets see Costco Vacation Deals.
Annual Disneyland Passes - Disneyland sells different annual passports, now called Magic Key passes. If you visit Disneyland a lot, these are a great deal. For more information see Disneyland Annual Passes.
Employee Discount Programs - Most large employers in CA offer discount tickets for Disneyland. Contact your HR department for information.
College Students - Check with your student union to see if they have discount tickets for Disneyland.
Youth Groups - Contact Disneyland for discounted tickets for youth groups.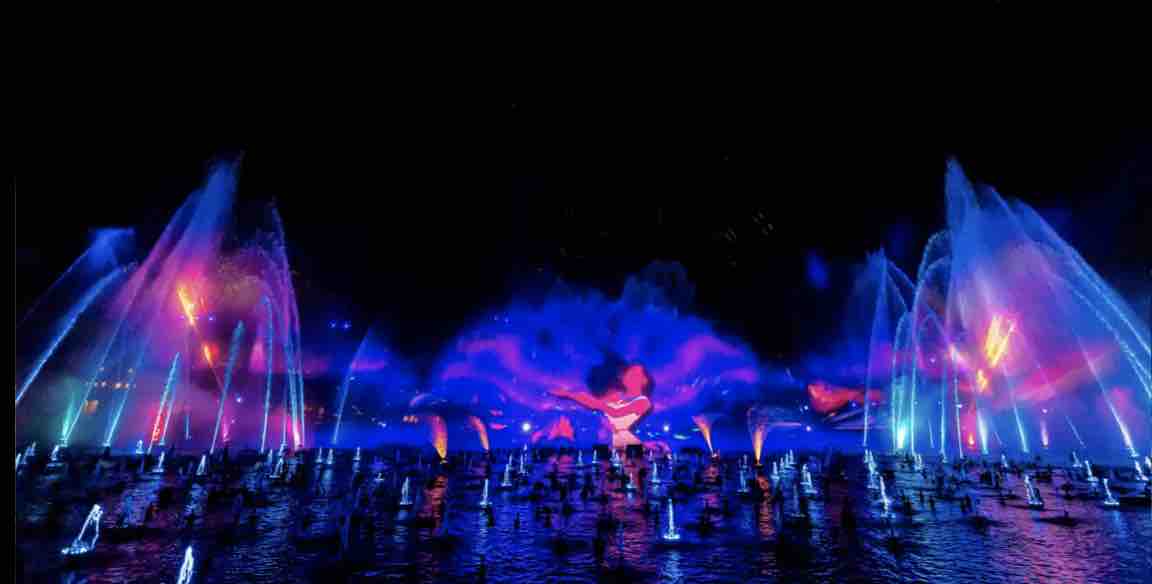 World of Color Show at Disney California Adventure Park
Craigslist Cheap Disneyland Tickets 1 Day - Cheap Disneyland 1 Day Tickets are usually available on Craigslist Orange County, San Diego or Los Angeles. If you want to purchase Disneyland discounted tickets from Craigslist, buyer beware. There are many scam artists out there, and you will never know if your ticket is good until you try to use it at the Disneyland entrance gate, when it is too late. Who want to pay twice for tickets? But if you want to give it a try, read more about how to buy tickets on Craigslist without getting scammed, see Buying Discount Tickets and Coupons.
Grocery Stores Cheap Disneyland Tickets 1 day - Check the gift card rack at a Southern California grocery store and you may find admission tickets. These are nice gift ideas, but the ones I've seen are the same price that you can buy them at the gate, so the only thing you save it the wait in line at the gate. They do make nice gifts! Tip - don't buy these second hand, as you have no way of telling if they have been activated!
Online Disneyland Specials - Disneyland Park offers online specials for tickets, so check them out to see their specials. Buying your ticket ahead of time also allows you to bypass the ticket lines at the gate, so you get in faster. Sometimes they offer online specials that you can't get at the gate. For example, you may get a 5 day Disney park hopper pass online at the same price as 3 day, so you get two days free! Or you may save $10 to $20 per ticket if you buy online. They really want you to spend your entire vacation at Disneyland, and not some other Southern California theme park!
For the current Disneyland Special Offers on their website see disneyland.disney.go.com
---
Disneyland and California Adventure
Disneyland Address and Directions