San Diego Family Fun
101 Things to do at the Beach
Check out our list of 101 things to do at the beach, from beach bonfires to windsurfing. Go swimming, explore a tidepool, watch the sunset over the Pacific Ocean. Explore these 70 miles of beaches doing something you love.

Updated January 19, 2022 by San Diego Beaches and Adventures
If you are looking for some San Diego family fun, or some things to do in San Diego, the San Diego beaches have so much to offer. Many activities are free and only require a youthful spirit.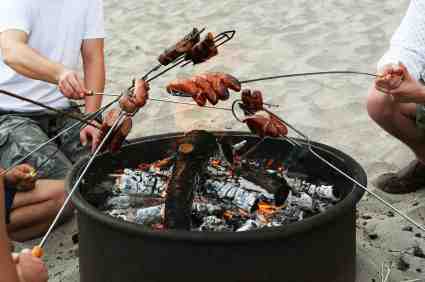 Beach fire
- Some beaches, such as
Moonlight Beach
in Encinitas,
La Jolla Shores
and Silver Strand State Beach allow fires in one of the San Diego beach firepits. Arrive early to claim a beach firepit, or stay late and ask someone if you can use their fire pit after they leave. We like to bring marshmallows, chocolate bars and graham crackers to make S'Mores. Other San Diego beaches with fire pits include
Ocean Beach
,
Mission Beach
,
Pacific Beach
, and
Mission Bay
.
Beach toys - There is something nostalgic about a simple beach bucket full of shovels and other toys for some San Diego family fun. Hours of fun for the young at heart. Try La Jolla Shores for a clear, gentle beach.
Bike riding - San Diego Pacific Coast Highway biking is fun along the historic 101 from Encinitas through Del Mar and Torrey Pines. For family biking, try the trails at Mission Bay Park, or the cement boardwalk at Mission Beach CA. If you our visiting North San Diego County Beaches, bring your bicycle to Tamarack Carlsbad State beach to ride on their boardwalk.
Bird watching - Check out the birds, especially near the San Elijo Lagoon County Park and Ecological Reserve, or soaring along the cliffs at the Torrey Pines Glider Port.
BodyBoard or Boogie Board - San Diego family fun, boogie boards are inexpensive to rent or buy, and a blast to use at your favorite beach such as Oceanside Beach.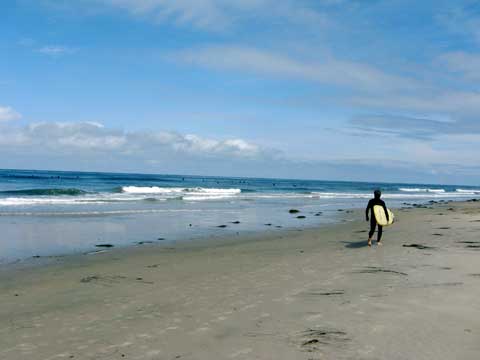 Board Meeting
- do you think board meetings are for stuffy executives? Not in Encinitas at Pipes south of Swami's beach. Businessmen bring their surf boards to a "board meeting" weekday mornings.
Camp - Beach camping in southern California is very popular. There are several California beach campgrounds right on the beach, or on the bluffs above the beach, such as San Elijo State Beach or South Carlsbad State Beach. A great San Diego family vacation, but reserve your spot early.
Canoe - Canoe the calm waters in Mission Bay on your San Diego family vacation.
Cards - Play your favorite card game, such as Hearts or Crazy 8.
Cleanup - Beach cities and environmental groups sponsor San Diego beach clean up days and volunteers are always welcome.
Cliff erosion - San Diego beach cliff erosion is a problem, and occasionally you will find beach homes perched atop an eroding cliff. Can man protect against mother nature? Some examples exist in north San Diego county beaches just south of the Beacons Beach access.
Collect - Walk along the beach and see what interesting rocks, shells, or driftwood you can find. Try Shell Beach in La Jolla.
Concert - Attend a local summer concert at the beach, offered by one of the local beach cities. Most are free. San Diego Events
Cruise - Enjoy a San Diego cruise or a dinner cruises in San Diego harbor. A San Diego harbor cruise takes 1-2 hours and gives you a delightful tour and view of San Diego.
Date - Looking for cheap fun date ideas? Things to do? San Diego beaches are perfect. Surprise your date with a romantic sunset picnic on the beach. Go to a deli and buy some nice deli items such as crackers, cheese, dessert and non-alcoholic drinks, and pack a picnic basket and blanket. Arrive at the beach 60 minutes before sunset and enjoy the picnic and the view!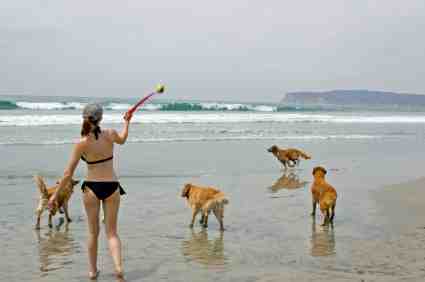 Dog
- San Diego has some of the best dog beaches in California. Bring man's best friend to a
San Diego Dog Beach
that allow unleashed dogs. Some beaches also allow leashed dogs at certain times. A great San Diego family fun activity for families that include dogs.
Eat - Bring a picnic lunch or enjoy one of the local restaurants. We like to pack an ice chest with drinks and snacks, and buy something inexpensive from one of the San Diego best restaurants. At sunset, there are many fine dining restaurants with beautiful ocean views.
Fireworks - Watch the fireworks at Seaworld or from nearby Mission Beach, or on the 4th of July from many locations throughout San Diego County. See San Diego Fireworks for the list and google map.
Fishing - Fishing San Diego is popular from many piers, such as Crystal Pier in Pacific Beach. This is great for some San Diego family fun, because a fishing license is not required to fish from a pier. San Diego sport fishing tours are common from Point Loma for an exciting deep sea fishing San Diego trip.
Floats
- For some fun in San Diego, bring your floats, tubes or rafts to one of the quieter beaches, or a cove at
Mission Bay
. In North San Diego county, try the Carlsbad lagoon for some more San Diego family fun in the water.
Frisbee - Bring a frisbee for some San Diego family fun at the beach. Check out our list of the best beaches in San Diego.
Girl or boy watching - The San Diego beaches are top beaches in California for girl or boy watching. Pacific Beach and La Jolla Shores are popular with UCSD students and the twenty something crowd. In north San Diego County, Moonlight Beach in Encinitas is the top spot for teenagers.
Grunion hunting - Beach fishing for grunion can only be done with bare hands at night when they run the shore to spawn. Go to Mission Beach or Pacific Beach on the second, third or fourth nights following the night of the highest monthly tide. Scripps Birch Aquarium offers Grunion events in April and May.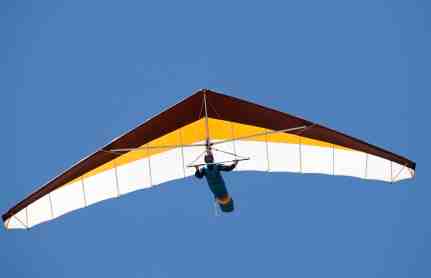 Hang-glide
- Hang-glide above Black's Beach Torrey Pines cliffs at the
Torrey Pines Gliderport
. You can fly solo or tandem, or just watch and enjoy the awesome sport. A great adventure for your bucket list of things to do.
Holes - Bring a beach shovel or bucket and dig a hole to China. Well, actually you will still be at a beach in San Diego California, but if you have young kids, this is a great San Diego family fun activity. Try one of the less crowded beaches in North County.
Horseback riding - Popular at Imperial Beach and Fiesta Island, enjoy riding a horse on the beach.
Hotel del Coronado - Visit the Del on beautiful Coronado beach and see where Marilyn Monroe was filmed in "Some Like It Hot". The beach is rated one of the top 10 beaches in the world.
Jet Ski - Rent a jet ski or Wave Runner in Mission Bay San Diego, or at the Carlsbad lagoon, for some great San Diego family fun.
Junior Lifeguards - Join Junior Lifeguards, a summer camp program for youth and teenagers, offered by the local beach cities at many San Diego beaches.
Kayak - Kayaking the La Jolla Sea Caves is definitely one of the best of San Diego adventures, a must for a San Diego family vacation.
Kite Flying - On a windy day fly a kite at the beach for some San Diego family fun. Choose a beach that is not too crowded, like Ponto beach in Carlsbad Cal.
Kite surfing - Try kite surfing in San Diego for a fun surfing alternative.
Luau - Enjoy a Polynesian style luau in San Diego at the Catamaran Resort Hotel on Mission Bay.
Mimic - Mimic your two year old. They have such an imagination and will never get bored at the beach in San Diego. Family fun this is - try it!
Museums - Visit the Maritime Museum of San Diego in San Diego Bay or one of the many San Diego Museums in Balboa Park, a must for a San Diego family vacation. In North San Diego county, check out the California Surf Museum in Oceanside.
Natural - Enjoy a natural or nude beach experience at Blacks Beach San Diego. Gawkers are not welcome.
Paddleboat – Rent a paddle boat at Mission Bay or Carlsbad lagoon in North San Diego county.
Parasailing – Looking for different things to do in San Diego CA? Enjoy a San Diego parasailing adventure.
Party – Nothing beats a SoCal party at the beach. Sorry, no alcohol is allowed at San Diego beaches, but fun is encouraged.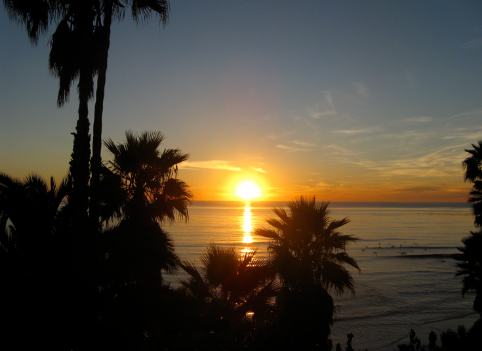 Photography
– Bring your camera and take advantage of the beautiful Pacific Ocean, interesting landscape, seascape and people at the San Diego beaches. Some of my favorite places are the
La Jolla Coast Walk
,
Windansea Beach
, and
Anza-Borrego Desert State Park
. If you get some really good photos, maybe you can sell them on istockphoto.
Picnic – Bring a picnic lunch to the beach on one of the nearby parks, such as Powerhouse Park in Del Mar for a romantic or family fun outing in San Diego California.
Playgrounds – Small children have short attention spans and like variety. Many San Diego beaches have adjoining parks and playground structures. Mission Bay Park, Del Mar and Fletcher Cove in Solana Beach all have nice playgrounds near their beaches. Afterwards, you can play in the sand for more San Diego family fun.
Pilates or Yoga – Bring a mat or blanket, and a group of friends and do pilates or yoga at the beach.
Portrait – Have your family portrait taken on one of the beautiful San Diego Beaches. Try low tide at Windansea Beach San Diego. Family fun and great pics!
Read – Bring along a book to read and find a quiet spot to enjoy it at one of the less popular beaches in San Diego county.
Relax – Relax. Listen to the waves. Explore the vast expanse of ocean with your eyes. Doodle in the sand.
Rent a condo – Rent a villa, condo or other beach front rental and stay at the beach on your San Diego family vacation.
Rides - Belmont Park in Mission Beach has a roller coaster and rides right next to the boardwalk and beach. This is great San Diego family fun, and is not too expensive. Nearby SeaWorld is an aquatic theme park. In north San Diego county, Legoland California is a popular theme park. And don't forget the San Diego County Fair ,for some great rides and old-fashioned San Diego family fun (fair open early June through July 4).
Run - Run along the many miles of sandy beach, San Diego parks, or hiking trails. Check out these best running and walking beaches, especially at low tide.
Sail - San Diego sailing is fun in Mission Bay, where sail boats can be rented, or check out one of the San Diego sailing schools for lessons.
Sandcastles – Build a simple or elaborate sandcastle at your favorite beach.
Sandman – Cover yourself in sand, or bury a friend in the sand at one of the San Diego beaches. Great fun!
Scenic view – Catch a scenic view. Try the top of Mount Soledad in La Jolla, the bluffs at Torrey Pines, or the Carlsbad Flower Fields (seasonal).
Scenic drive – For a romantic and fun San Diego scenic drive, take the 59-mile scenic drive that originates at Broadway and Harbor drive at the Embarcadero.
Scuba dive – Scuba diving San Diego CA can be done in La Jolla inside the San Diego-La Jolla Underwater Park, at Point Loma, or at various dive sites accessible by boat.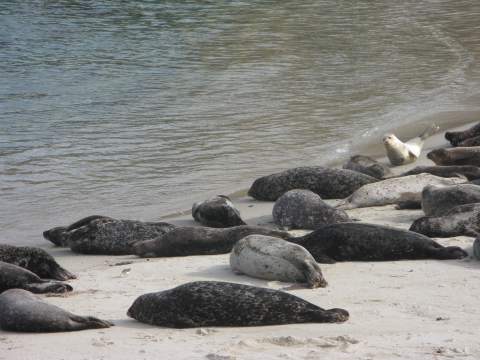 Seals
– Want to see the Seals at San Diego seal beach California? The humans have also returned to
La Jolla Children's Pool
, but you can enjoy the seals there and all along the
La Jolla Coast Walk
. Still a great place for some San Diego family fun - seal watching!
Seaworld – Visit Sea World San Diego, the original Sea World and home to Shamu Orca whale. This popular attraction is located in Mission Bay Park.
Shop – Shop? Is this really a beach activity? Yes there are shops along some of the beaches such as Mission Bay, and Seaport Village in San Diego Bay. In north San Diego county, I recommend Carlsbad Premium Outlets, also known as the Carlsbad Outlet Mall, just north of Palomar Airport road on Paseo del Norte.
Skateboard – Skateboard along one of the cement San Diego beach boardwalks, such as Mission Beach or Carlsbad Tamarack Beach.
Skimboarding - Ride an incoming wave on a skimboard.
Snorkel – Snorkel La Jolla Bay, the best snorkeling in San Diego. Snorkeling gear can be rented from one of the local shops.
Squirt gun fight – Buy a bag of squirt guns at a toy store, and have a squirt gun fight for some clean San Diego family fun!
Sunrise – The San Diego beaches are deserted in the early morning. We like to go to Torrey Pines State Beach and watch the sun rise over the hills to the east and watch the light dance on the water.
Sunset – The California beach sunset is beautiful over the Pacific Ocean, and can be viewed from most beaches. It's fun to arrive at a beach front bar 30 minutes before sunset to watch the beautiful color changes, or on a San Diego family vacation have the kids guess how long it will take for the sun to set.
Sunset Cruise - Enjoy a sunset cruise in San Diego, a nice way to spend a romantic San Diego evening, or a San Diego family vacation.
Surf – Surf on one of the many famous surfing San Diego beaches. Check out the surf cams for current conditions.
Surf Lessons – Take surfing lessons in San Diego. There are many surf camps and surf schools for all ages. A must of your San Diego family vacation.
Surf P.E. – Never take a boring P.E. class again, take surf P.E. instead from a local junior high or high school.
Swim - Swim in the Pacific Ocean for some great San Diego family fun. Swim from La Jolla Shores to La Jolla Cove, Mission Bay, or one of the nearby San Diego swimming pools. Or for an exciting adventure, join an open water swim race.
Tan - Catch up on your tan. Just don't forget to use sunscreen, at least SPF 8 if you aren't use to the San Diego sun. For a complete body tan, visit Black's Beach in La Jolla.
Tidepools - On your San Diego family vacation, explore the San Diego Tide Pools at Cabrillo National Monument, La Jolla, or North County. These are best explored during fall and winter on certain days with minus tide.
Treasure Hunt - Create your own treasure hunt on the California beach and watch the kids run around hunting for treasure.
Triathlon - participate in one of the San Diego triathlons, marathons, or mud runs.
Volleyball
- place beach volleyball at one of the many San Diego beaches, including
Mission Beach CA
,
Pacific Beach CA
,
Del Mar
,
Moonlight Beach in Encinitas
, and
Carlsbad Tamarack Beach
.
Walk – Walk along the many miles of San Diego beaches. Take off your shoes and enjoy the wet sand between your toes. Or walk along a trail in one of the nearby lagoons, or at Torrey Pines State Park.
Water Park – OK, this is not exactly the beach, but for a change in pace try a San Diego Water Park, such as Aquatica Water Park in Chula Vista, or The Wave Waterpark in Vista. There is also SeaWorld in Mission Bay Park, and the Legoland Water Park in Carlsbad Cal.
Water Ski – Water ski Mission Bay California or the Carlsbad lagoon. Bring your own boat and water skis or rent.
Waves – Chase the waves of the Pacific Ocean with a small child and hear the peals of laughter. Or body surf with an older child (adults too!) for some great San Diego family fun.
Weddings – There are many beautiful beach weddings and receptions at San Diego beaches. Coronado weddings are my favorite, or for a place close to the beach, try the San Diego Botanic Garden .
Whale watching – San Diego whale watching is popular from December to April on whale watching cruises. You can also see them from land, for example from Point Loma or the cliffs at Torrey Pines State Preserve.
Windsurf – San Diego windsurfing is most popular in Mission Bay, Cali., with its calm waters and light wind.
Home › Things to Do › San Diego Family Fun