Birthday Party Checklist

Birthday Party Checklist for at home parties and away parties. Don't let birthday party planning stress you out. Read our tips and birthday party checklist to plan the best party ever.
I have fond memories of my birthday parties, and enjoy planning fun parties for my kids. Whether you have a large of small budget, planning is key to a stress-free fun bday party.

Updated September 21, 2023 by San Diego Beaches and Adventures
Birthday Party Planning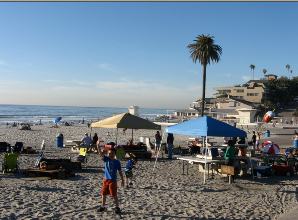 2-3 Months Before Birthday Party Checklist

1. Choose Your Budget - It is important to know how much you can spend for a party, before you ask your child for ideas. Is money tight so a party at home or a nearby park the best options? Or did you just win $5000 so that dream vacation to Disneyland for your birthday is an option?
2. Choose Possible Themes - Kids have definite interests and opinions, especially as they get older. Let your child help choose possible themes. See our list of popular childrens birthday party themes to get some ideas, but be creative!
3. Location - The location for the party is a big decision, and should be near the top of your birthday party planning checklist. Should your party be at home or outside the home? Parties at home can be less expensive if you have the space to host the party, or a generous relative with a nice home for a party. You also get more time to spend together, and more privacy.

Many commercial places have a 10 person minimum for a party room, so if you only have 4 kids coming, you will either pay for 10, or you can do an informal party where you just take a small group of kids there.

If you have part of the party on location, and then return home for cake and ice cream, you also need to take care of transportation. Do you have enough room in your car for the kids and car seats, or another responsible driver? I find it easiest to either have the party at home or away, not both.
4. Decide whom to invite - Do you have a large extended family living nearby, who you will want to invite? Or are you a single mom with kids, and no other family nearby? Also consider the ages of the children in planning your party, and whether parents are invited too. Preschoolers and younger will usually mean the parents will want to stay, and you will want them there too! Older kids will usually just be dropped off, so if you are inviting 20 2nd grade boys to a party, you will probably get 15 or more boys who end up coming, and no parents! Make sure you have enough adult supervision!

5. Research possible locations and entertainment.  - Check out possible locations for your party, depending on your birthday party ideas.  Some places are booked months in advance. If you decide to have entertainment such as a bounce house at home, check availability.

6. Reserve the birthday party date - Check the availability of key friends and family members before reserving the date and time. If half of the kids are at a soccer tournament and miss the birthday party, your child will be disappointed. Or if you are counting on your best friend to help transport the kids, be sure she is available that day!
7. Reserve the spot
- Make your reservation and pay the deposit (if required) for where you will have your birthday party.
3-4 Weeks Before Birthday Party Checklist
8. Plan transportation logistics - If you decide to have a party outside the home, I recommend you have the other parents bring or drop off their children to the location where the party will be held. I made the mistake one year of having all the kids come to my house, and one child was an hour late so by the time we got to the ice skating rink we only had 15 minutes left in the party room!
9. Send out birthday party invitations - You can find free printable birthday cards online. Be sure to include directions and map to the party location if needed.
10. Plan party schedule of activities - Most birthday parties last 2-3 hours for younger kids. Older kids may have longer activities and sleepovers that can last up to 24 hours! Some kids will arrive late and leave early, so plan to most important activities and entertainment in the middle of the party. Birthday gifts can be opened at the end, or after the guests have left.
11. Create list of supplies - You may need supplies for food, drinks, decoration and party favors,  games and crafts. For larger groups, you may need extra tables, coolers and serving dishes. Think green - borrow what you can, and choose decorations that can double as crafts and party favors.
12. Buy or order online - Buy those themed party favors and supplies online for the best choice and supply, or be creative and make them yourself.
13. Plan the menu - Plan the menu, as food will always be an important part of the birthday party planning. If you are having a party at a local business such as ice skating rink, find out what food they provide and if you can bring food there, such as a birthday cake or pizza.

14. Get help - Make sure you have plenty of other adults to help with the party, depending on the number of guests. It it hard to watch your other kids while hosting a party and supervising a group of excited kids.
1-2 Weeks Before Birthday Party Checklist
15. Clean your house - If you are having the party and home or in your backyard, do some advance cleaning and child-proofing if necessary.
16. Call to confirm attendees - It is a sad fact that many will not RSVP to the party, so call to confirm.
17. Order the birthday cake - If you are not planning to make the birthday cake or cupcakes, be sure to order in advance. Also order party balloons if you are using balloons. Check out our coolest birthday cake ideas.

2-3 Days Before Birthday Party Checklist
18. Purchase supplies - Purchase remaining food and supplies that will be needed, including any batteries or video cards for the camera.

19. Prepare crafts, party favors and goodie bags - Prepare those items so you are ready for the party. You can add any perishable food items at the last minute.

20. Confirm location and entertainment - Call and confirm any details with the party site, and any entertainment. Confirm payment details.
21. Clean home -
Do the last minute cleaning and organizing of furniture for the party.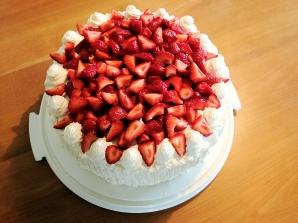 1 Day Before and Day of Birthday Party Checklist
22. Pick up birthday cake - Pick up the birthday cake, or bake fresh.
23. Prepare food - Prepare other food items, or order as needed (e.g. pizza)
24. Decorate - Decorate home or party location as needed.
25. Gifts - Make a list of who gave which gift, and have your child thank each person for their gift.

1 Day Before and Day of Birthday Party Checklist
26. Thank-you notes
Have your child write a thank-you note for each gift. Younger children can help by drawing a picture and signing their name, While hand-written notes are nice, it is also acceptable for older children to type up a thank-you note on their computer, then print and sign. Parents can help by addressing the envelopes and mailing out those important thank-you notes.
More Birthday Party Ideas for Kids

Return to Top
Home › Things to Do › Childrens Birthday Party Themes › Birthday Party Checklist