Teen Birthday Party Ideas
Teen birthday party ideas and activities for girls, boys and coed. From Rodeo Drive to Gaming. As if it is not bad enough that kiddos have to grow up, then there is that daunting task of figuring out how to celebrate for the "almost adult" (so they think) teenager.  Let us make that task a little easier. 

Updated September 21, 2023 by San Diego Beaches and Adventures
Face it, we live in the most phenomenal geographical area so this should be easy.  Let me start by saying that there are at least three types of parties.  There are the girl only parties, guy only parties and then there are those ever-so-dreaded coed parties.  Well they don't have to be so dreaded if planned properly.  We will start with the girl parties.

Teen Birthday Party Ideas for Girls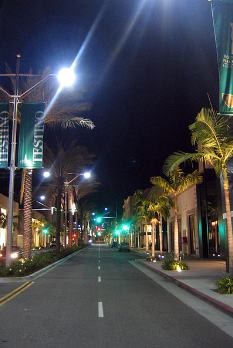 Rodeo Drive, Hollywood California

Teen girls are not all alike and so there are a variety of parties to consider. First there is the "girlie" girl.
There is not a "girlie" girl out there that can resist a day of shopping on Rodeo Drive. This invite would include a few of her very best friends (be sure to call ahead for approved from their parents). Depending on your budget you could rent a limo for a coastal ride up to L.A. to begin the day (be sure to get a bottle or two of sparkling cider to make the girls feel special. Each girl should be advised to bring their cell phone, their own spending money and to bring or wear a pair of flipflops. Once the shopping is done the girls can be treated to a spa pedicure to finish out the day. With mom along for the ride (or mom can drive solo in order to drive the girls home to maximize the budget) and to supervise she will have a chance to buy that perfect gift for the birthday girl.
For practical purposes you can easily keep this party local and cut down on the cost. There are so many great places to shop in southern California. There are quite a few local salons that will be more than happy to let you bring in a tray of food for the girls along with the sparkling cider and some fancy glasses to drink from. There are also weekly coupons and groupons to numerous salons to help defray costs. This is one of the best teen birthday party ideas for girls.
Not so girlie?  That's just fine.  We have more teen birthday party ideas for girls. In this ever so independent world in which we live in there are plenty of girls that prefer to go "au naturalle".  These are the girls that more likely would prefer the hiking, biking, skating or sporting events type party.  San Diego has some amazing skate parks, rock climbing places, as well as great places to go hiking, for example Torrey Pines, Elfin Forest or Cowles Mountain (for that perfect photo opportunity at "Potato Chip").  As for the sporting events, San Diego is host to the Padres, Chargers, San Diego Aztecs Girls Basketball or San Diego Sockers.  Any one of these day parties can end with a backyard campout with hotdogs and burgers on the grill.

For the girl that has always wanted to learn to surf you may want to bypass the party all together and consider something like the Volcom Summer Soul Surf Camp.  They don't only host summer surf lessons, from May to October they also host birthday celebrations.  There are several other surf lessons at various beaches.  Start by checking out out Perfect Day Surf Camp www.perfectdaysurfcamp.com. 

Another great party idea for girls (both girlie and non-girlie) is a scrapbook party.  Tell your guest to bring a zip drive with some of their favorite photos (at least 25).  Have your guest arrive early enough to upload the photos to either a photo site like the one at Costco and order and pick up the prints or you can go to a local 1 hour photo shop in your area and get the pictures.  They can usually be ready within a couple of hours.  If you prefer you can have the guests bring the pictures with them.  Before the party you will want to shop for scrapbooks for each of the guests as well as scrapbooking paper and embellishments.  These can be ordered on line at discounted rates.  Pop your birthday girl's favorite movie in the player, bring out the birthday cake and drinks and let the party begin.  Everyone ends up with a wonderful party favor!  Of course your daughter will want to choose the movie and music for the evening.
Consider a Water Sports Adventure: Take advantage of San Diego's coastal location by planning a water sports birthday party. You can try activities like kayaking, paddleboarding, jet skiing, or even take a group surfing lesson.
---
Teen Birthday Party Ideas for Boys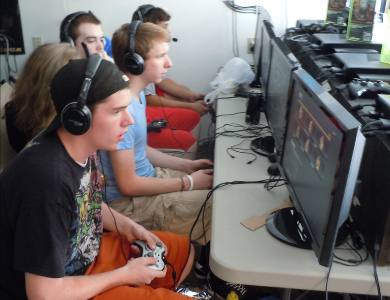 Hard to imagine a "guys only" party?  Well, after talking with several teenage guys it is unanimous.  For those guys that enjoy the "gaming" world, then online gaming it is. The guys will be current on the technology, as it changes so fast, so they can let you know what is the latest trend for social and cooperative gaming. 

If your guy is more of an outdoorsy type you may want to consider a fishing party or campout.  There are several half-day trips offered out of the Port of San Diego.  One that you may want to consider is Seaforth Sportfishing.  They have pretty good over all Yelp Reviews and most of their previous customers boast of helpful and friendly staff.  You will probably want to keep this party on the smaller side and of course your guest will have to be aware that a fishing license will need to be purchased before attending.  If boat fishing does not sound like something your son would like then you should consider some Pier Fishing!  San Diego boasts two piers alone that are nearly 2000 feet long.  Gather up the guys (with their license of course for the boat, but no license required to fish from the pier), fishing rods, bait, lures and a wireless speaker with some ITunes and let the party begin.  You will want to load up the cooler with drinks, bring along some sunscreen and have the guys wear their suits for when they are ready for a break and some water action.  Some piers to consider are Oceanside Pier, Shelter Island Pier, Pacific Beach's Crystal Pier, Ocean Beach Pier, the Embarcadero Marina Park Pier, Imperial Beach Pier and last but not least how about a ferry rider over to Coronado to fish on the Coronado Ferry Landing Pier?

Laser Tag anyone?  Paintball anyone?  Yep, these are still two of the favorite things teen guys enjoy.  Either of these themed parties could be for "guys only" but there are quite a few girls that would have fun at this as well.

Another fun thing for the guys is a day trip to Snow Valley.  Of course this is a winter party.  It doesn't have to be for snow skiing or boarding alone.  How about a day trip to hike in the snow or just go sledding?  Bring your video camera.  The biggest snowball fight of a lifetime will be the favorite video to watch amongst friends once the party is over.  Consider stopping off at a pizza place on the return trip and the guys will consider this the best!
Try some Whale Watching: Plan a unique and exciting birthday party by going on a whale-watching excursion. Several companies in San Diego and Oceanside offer guided tours to see whales, dolphins, and other marine life in their natural habitat.
---
Coed Teen Birthday Party Ideas

Let's cover some Coed teen birthday party ideas.
Coed parties can be the hardest to plan for the teenager in your life. We talked to several teens and the first party that comes to mind is the Beach Bonfire party at a fun beach like Moonlight Beach Encinitas. Start this party in the earlier part of the day and consider a scavenger hunt. Put together at least 4 groups and have a beach scavenger hunt. This can be so fun when the groups are required to get photos of beach goers doing specific things such as building a sand castle. Have the group build their own sand castle and vote on the most creative. Get a picture of a sunbather in a Speedo. See who can bring back the largest shell. Come up with fun ideas for the personalities in your group. Bury a group member in the sand and take a photo. This is an easy task since all teenagers have cell phones with cameras. Give each team a list of items they must either find or get someone to donate to their team.
Our next suggested party is a Murder Mystery Dinner Party. These can be some fun. Not only does everyone get to play a part in the game, everyone must come dressed as the character that they are assigned. There will also be a menu for the perfect food for your guest. By nights end everyone will know "who done it". Check out some of the suggested Murder Mystery Games on Amazon. Here is a link for one site you might consider in getting ready for this type party, www.mymysteryparty.com. You might also want to check out www.dinnerandamurder.com. You can make this as simple or complex as you like. Your party guests are sure to have fun.
Teens today still consider water and theme parks some of the best birthday parties.  Theme  Parks are a more year round party.  If you choose to do a theme park during the holidays you are sure to get some wonderful photos.  You can find discount tickets for several Southern California theme parks.  A lot of teens today still have season passes to Disneyland and SeaWorld.  This can help to cut down on the costs.

Lastly we would like to suggest a backyard DJ party.  This is the perfect coed party since most all teens like to dance and mingle to music while munching on some good food.  You can make this party as elaborate or simple as your wish and everyone will still have fun.  It is relatively easy to find a DJ for a few hours at a decent rate - just google something as simple as "DJ for teenage birthday party, San Diego (add your location here).  Be sure to check out the yelp reviews and see that previous party hosts were pleased enough to leave a review.  As an added extra you might want to see if you can locate a person that gives dance lessons to come out and teach a particular type dance.  You will want to get this one approved by the birthday girl or guy.

These are just a few of our teen birthday party ideas. For more ideas see Birthday Party Themes and Birthday Party Ideas. Party On!


More Birthday Party Ideas for Kids

Return to Top
Home › Birthday Party Ideas › Teen Birthday Party Ideas