Travel California
Travel Review Sites for Northern and Southern California
We hope you enjoy this
San Diego Beaches and Adventures
website and spend some time in San Diego, but we know you may also enjoy a travel getaway to other California destinations. So travel California with some weekend getaways to these other great vacation spots.
Updated December 5, 2023 by San Diego Beaches and Adventures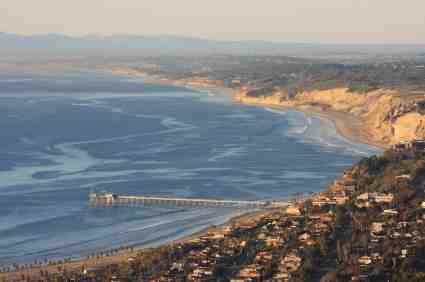 Some of my favorite California places include Napa Valley, San Francisco, Yosemite, Disneyland, and of course the beaches of San Diego (above photo is a view of Scripps pier in La Jolla and the world famous Black's Beach San Diego). And if you are looking for the scenic route from north to south, you'll love the Pacific Coast Highway. Continue reading for vacation tips and places to see.
---
Travel to Northern California Napa Valley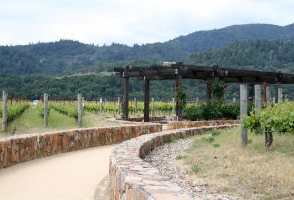 Just north of San Francisco in Northern California is
Napa Valley
, the most famous wine country in California. Full of beautiful vineyards and wineries open for wine tasting, it is a relaxing way to spend the day. At the northern end of the valley is the charming town of Calistoga California. Enjoy a mudbath, massage or other spa treatment in one of the many local spas in town. (Photo credit Melissa Dixon). A great California travel destination in Northern California.
Napa Vacations
---
San Francisco Travel in Northern California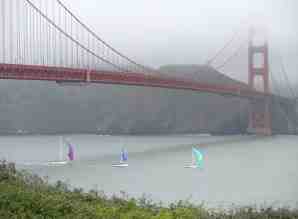 I love
San Francisco
, the most beautiful city in the world. Shown here is the famous Golden Gate Bridge (photo credit Cathy Snider). If you visit Northern California, a trip to San Francisco, or "The City" as it is called by the locals, is a must. It is a warm and beautiful city in the winter, but in the summer be warned - the fog may be scenic over the bridge but "The coldest winter I ever spent was a summer in San Francisco".
When you visit the San Francisco bay area, check out San Francisco Tourist Information
---
Travel to Yosemite National Park in Northern California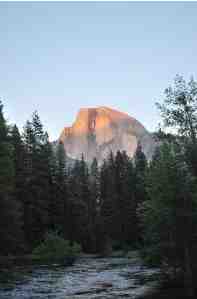 Yosemite National Park
in Northern California is one of the most scenic spots in the world. Shown here is a photo of Half Dome in Yosemite Valley at Sunset (photo credit Andy Bollock). If you travel to California you should include a visit to Yosemite. Check out our list of best things to do in
Yosemite National Park
. Enjoy your fantastic journey to beautiful Yosemite, with its granite mountains and beautiful waterfalls.
---
Don't Miss Disneyland as you Travel Southern California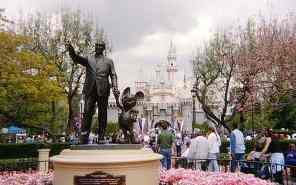 If you've never been to
Disneyland
, then a visit while you travel California is a treat. Bring a child or two for the most fun, but all young-at-heart adults will enjoy it too. Disneyland is located just a short drive from San Diego, so we've included
Disneyland vacation ideas
on our website. We also have tips on
discount tickets to Disneyland
, and all the other popular theme parks in Southern California.
---
Travel California on the Pacific Coast Highway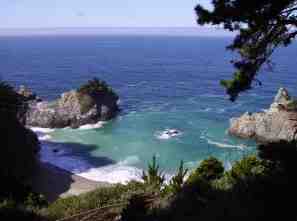 The
Pacific Coast Highway
runs along the United States western shore along Washington, Oregon and California's coast. It is a beautiful scenic road to explore. If you have the time, your visit to California should include a stretch of the Pacific Coast Highway. Here's a great website written by two award-winning travel writers about America's Pacific Coast Highway
www.pacific-coast-highway-travel.com
. Another great way to travel California!
---
Home › Things to Do › Travel California