Online Halloween Costume
Get you online Halloween costume in time for Halloween. Infant costumes, kids costumes and even some ideas for
pregnant Halloween costumes
. Order early online for best selection of costumes. We offer many creative ideas for Halloween costumes that are fun and don't cost a lot of money.
Updated September 21, 2023 by San Diego Beaches and Adventures
Family Halloween Costumes - Kids - Teenagers - Infants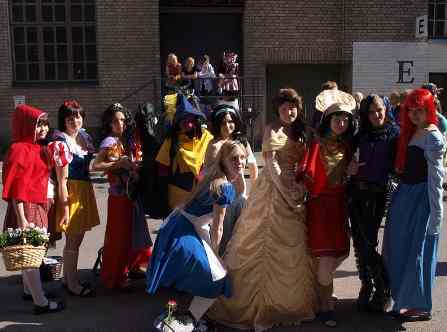 Disney Halloween Costumes
- Every little girl and big girl wants to be a princess, so why not make her a princess for the day with a princess Disney Halloween costume. They offer a great selection at their online Halloween costume store. Disney also has nice Halloween infant costumes and newborn Halloween costumes. If you want to make it a family Halloween costume look, then do a group Disney theme - such as your favorite characters from Toy Story. Order online for best discounts and save 25% - 40% on these Disney Halloween Costumes.
www.disneystore.com
Star Wars Halloween Costume - There is something classic about a Star Wars costume. Buy a Darth Vader Halloween costume, Princess Leia, Han Solo, Rey, Finn, or your other favorite Star Wars characters from an online Halloween costume store, such as Party City or Costume Discounters. Don't forget your light sabers!
Harry Potter
- With so many great characters from Hogwarts school of Witchcraft and Wizardry, dress up as your favorite Harry Potter character. Don't forget your wand and potions.
The Smith Family - Remember Brad Pitt and Angelina Jolie in Mr. and Mrs. Smith? Dress up in family Halloween costumes as the Smith Family. Take those while shirts and jeans that you wore for your family portrait, slash them and shred them, and some blood (corn syrup and red food coloring) and your favorite weapons from an online Halloween costume store, and you have a unique Halloween costume idea for the family.
Homeless Family - Dress up as a homeless family, out of work and out of home. Carry your cardboard box saying "Homeless - Help Me Please" and collect your donations. Donate the funds to a homeless shelter in your area.
Paintball
- Wear your Army gear and strap on your paintball guns and you are ready to go paintball on Halloween. These make good Halloween costumes for teenagers, who are happy to go trick-or-treating without mom and dad.
All American Family - Pull out you old July 4th streamers and party supplies, decorate your bikes and go on a fourth of July parade on Halloween. Use glow in the dark night sticks and put on a show.
Deck of Cards - Use poster board and create a set of cards. Works well for families and groups. Be the King, Queen and Jack of diamonds and wear your glittery diamonds too. Add a gold braided jacket or cape, and a crown from an online Halloween costume store.
Finding Nemo - Use poster board and felt or paint and create your favorite characters based on Finding Nemo. Be sure to act the part of each character for these unique Halloween costumes.
---
I Swallowed a Watermelon Seed - Wear a simple torn muslin dress, no makeup or shoes, with a watermelon design cut out and placed over your large tummy. Offer watermelon seeds to whoever is willing. Tell your story over and over again because you still can't believe what happened when you swallowed a watermelon seed.
Hairy Beer Belly - A dirty white t shirt, a can of beer, an old baseball cap and some makeup or mask can transform you into a beer drinking husband, perfect for any pregnant woman.
Paternity Suit - Dress up in your sexiest attire and serve legal papers for a paternity suit. As an optional twist, be accompanied by your lawyer dressed up in a suit carrying a briefcase.
Painted Belly - Be proud of your preggo belly and show it off. Paint it with decorative face paint and coordinate with your costume. Ideas might be a jack-o-lantern, basketball, beach ball or big Easter egg. Be creative with these fun pregnant Halloween costumes!
Bun in the Oven - Build an oven using a cardboard box and wear it over your costume to show off your bun in the oven.
Home › Halloween › Online Halloween Costume