San Diego Halloween Events



Check out these fun and scary San Diego Halloween Events for 2023. This year Halloween is on Tuesday October 31 2023. Kids and adults will enjoy the scary haunted houses and events, and the simple tradition of finding that special pumpkin from a Halloween pumpkin patch.

My favorite scary Halloween activity in San Diego is the Scream Zone,  but there are many other great activities. There are also many pumpkin patches, Halloween parties and fun events for children this Halloween in San Diego.

Updated June 6, 2023 by San Diego Beaches and Adventures
San Diego Halloween Events 2023
Scream Zone Del Mar
- October TBD - 31 (most nights) for 2023. The best San Diego Halloween adventure is at the Scream Zone at the Del Mar Fairgrounds. Be prepared to be scared by ghouls, zombies & monsters. Half price tickets on opening night. Tickets start around $24.99 for all three - Haunted Hayride, The Passage and Hell Billy Hootenanny. $5 discounts at Goodwill stores. Recommended for teens and above.
www.thescreamzone.com
.
Driving Directions to the Scream Zone - From Interstate 5 in Del Mar, exit at Via De La Valle, turn west (right turn going south on I-5; left turn going north). Go 3/10 mile and turn left to enter the Del Mar fairgrounds through the Solana Gate. Follow the signs to The Scream Zone parking and entrance.
Halloween Duct Tape Contest - mid September - October 31 2023. Win up to $1000 for the best decorated pumpkin for Halloween. Must be decorated using duct tape. Ages 14 and up. Halloween Duct Tape Contest
Universal Studios Halloween - Ages 13 and up brave souls may survive the horror nights at Universal Studios. Select nights (mostly Thursday - Sunday) from early September through Oct 31 2023. Make your reservations early and do not go alone! Universal Studios Halloween Horror Nights
SeaWorld San Diego Halloween Spooktacular - weekends dates mid September through October 31 2023 from 11 AM - 6 PM at Sea World San Diego. Wear your costume (optional but more fun) and bring the kids to enjoy a San Diego Halloween event at Seaworld. Cost included in regular park admission price. All ages. See Seaworld Spooktacular details at seaworld.com/san-diego/
SeaWorld Howl-O-Scream - weekends dates mid September through October 31 2023 from 7 PM at Sea World San Diego. Not for the kiddies, but for those souls who are brave enough to enter the scare zones, explore the house of horror, and dance the night away. Separate ticket nighttime event. seaworld.com/san-diego/
Halloween Disneyland and Mickey's Halloween Party
early Sep through Oct 31 2023. Party on select nights - For a fun family Halloween adventure, spend Halloween at Disneyland. Disney knows how to decorate and throw a party. Wear your family-friendly costume (must follow Disney costume rules) and enjoy the spooky attractions, or for an extra fee go to Mickey's Halloween Disneyland party (Oogie Boogie Bash) at Disney California Adventures
Disneyland Halloween
Haunted Trail of Balboa Park - late September through October 31 2023 on select nights only, at Balboa Park in San Diego, Cal. Walk on the dark and scary side on the trails at 6th and Juniper in Balboa Park for one of the best San Diego Halloween events. Before you head down the trail, you must make your way through the "Experiment" maze. Ages 10 and up. Hours on most days 7 PM - 11 PM, check website for hours each day. Ticket prices $25, with combo tickets and VIP fast pass tickets extra. Online tickets may be slightly less. $5 discount tickets at Goodwill stores.. www.hauntedhotel.com
Driving Directions to the Haunted Trail in San Diego Balboa Park - From Interstate 5 south exit Pershing Drive and follow signs to Balboa Park. The Haunted Trail is located at Marston Point (6th & Juniper St.) (Just south of Laurel Street Bridge)
The Disturbance - The Disturbance, created by The Haunted Hotel, is an all new "Haunt Collective" in Mission Valley. Open tentatively early October through October 31 2023. The 3 attractions include: The Haunted Hotel, Kill-billy Chaos, and 3-D Freak Fest. This will surely become another one of the best San Diego Halloween events. Not recommended for children 10 and younger or those easily frightened. Check website for hours each day. Buy tickets online to avoid waiting in line. Tickets cost $24.99, but $5.00 discount coupon available at Goodwill stores. Are you brave enough for this event? www.hauntedhotel.com
Address of The Disturbance (the new Haunted Hotel) - The Haunted Hotel is located at 1640 Camino Del Rio N, San Diego.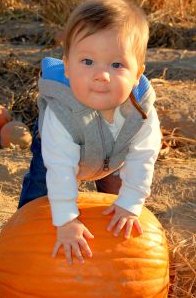 Balboa Park Halloween Family Day
- Tentative for 2023. Spend the day at Balboa Park at this annual Halloween Family Day. Kids 12 and under will be admitted free to select museums with a paid adult admission. Hands-on activities, music, performances and special programs included. For more information see
www.balboapark.org
San Diego Zombie Crawl - October dates TBD 2023 form 6 PM to midnight. Costume insanity, live music, dining and entertainment.Enjoy a self-guided party hop to downtown San Diego's favorite haunts (all within walking distance, and opening party at American Junkie, welcome shots, extended happy hour and treats, and free cover to participating bars. www.eventbrite.com
Del Mar Fairgrounds Pumpkin Station - Tentative October 1 - 31 2023 Fun for kids of all ages with giant slides, antique carousel and of course pumpkins! Located at east parking lot. www.pumpkinstation.com
Halloween Spooktacular at Sesame Street - Tentative weekends mid September through October 29 2023 at the new Sesame Place San Diego theme park. Join Sesame Street's The Count in a not-too-scary fun Halloween celebration. sesameplace.com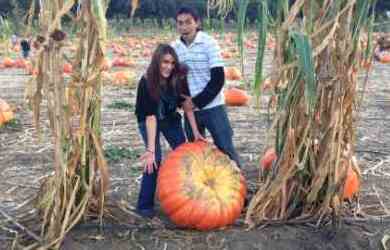 Bates Nut Farm
- mid September through October 31 2023 at Bates Nut Farm in Valley Center. Get in the spirit of Halloween at San Diego Bates Nut Farm. Pumpkin patch, picnic, farm zoo, straw maze and hay rides. Approx. $11.00 gets you two rides ( tractor hay ride, walk through the straw maze) and pick your own Jack-O-Lantern, or you can buy just one item or ride. Open daily 9 AM - 5 PM. Group reservations are suggested. One of the great family San Diego Halloween events.
www.batesnutfarm.biz
Pumpkin Station - Late September - October 31 2023 at various locations including near the Del Mar Fairgrounds. A Pumpkin wonderland of fun. Giant slide, rides, magic & comedy shows, petting zoo, games and of course all sizes of pumpkins. Coupon for one free train ride can be found in various coupon magazines.
Haunted San Diego Ghost Tour - Ghost tours via bus or walking if you are brave enough to make your reservation. Ride the coffin-on-wheels spooky style through San Diego to see the San Diego haunted houses, hotels, mansions, and graveyard. Ages 10 and up. Reservations required. hauntedsandiegotours.com
San Diego Old Town's Most Haunted - Thurs - Sunday. Take the walking tour or ghost hunt in Old Town. Prices and times vary. All ages Reservations may be required. oldtownsmosthaunted.com
Halloween at the Birch Aquarium - dates TBD late October 2022 from 6-9 pm at the Birch Aquarium at Scripps. Enjoy a spooktacular night with glowing sea creatures, seaweed slime and lots of fun. Wear costumes to enter the costume contest Ages 2 and up. Tickets cost approximately $30 for tickets at the door, advance purchase required. www.aquarium.ucsd.edu
Legoland Brick-or-Treat Celebration - September 17, 24, October 1, 8, 15, 22 and 29 2022 with trick-or-treating starting at 3 PM at Legoland in Carlsbad. Wear your costume and enjoy a San Diego Halloween event at Lego land. Tickets includes all day Legoland park admission. Costume contest parades on Saturdays for children 12 and under. legoland.com
For more things to do in the fall, see
September Events