Universal Studios Halloween Horror Nights
See the Universal Studios Halloween Horror Nights 2022. New mazes and scare zones for your Halloween terror. Halloween in Southern California wouldn't be the same with Universal Studios Halloween Horror Nights. These horror filled nights are back again, and guaranteed to scare you. This is a special ticket evening event on select nights from early September through October 31 2022 (typically Thursdays - Sundays).

Updated July 4, 2022 by San Diego Beaches and Adventures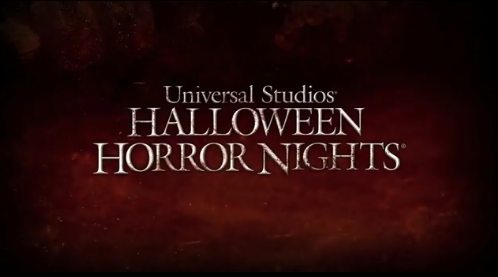 2022 Universal Studios Halloween Horror Nights
offers a variety of mazes and attractions. Here are some of the attractions for 2021 that might be back again:
Scream all you want as you are stuck in the mazes and adventures of:
The Haunting of Hill House
Texas Chain Saw Massacre
The Exorcist
Universal Monsters: The Bride of Frankenstein Lives
Halloween 4 - The Return of Michael Myers
The Curse of Pandora's box
The Walking Dead
Terror Tram - The Ultimate Purge
Universal Studios Halloween Horror Nights are a night time event at Universal Studios Hollywood. Trust Hollywood to put on the most terrifying Halloween event in Los Angeles. Walk through the haunted attractions and intense scare zones. Watch out for roaming scare-actors. Enjoy the nightmare rides, shows and attractions all designed to scare you to death.
---
Ticket Prices Halloween Horror Nights

When is Universal Studios Halloween Horror Nights? Approximately 25 days in September, October and sometimes early November. You can save money if you purchase your tickets in advance online for some nights.
These tickets will sell out so buy early. If you want the Front of the Line Universal Express pass, or a VIP Experience, these tickets are very limited so buy early.
The Day / Night Combo works if you arrive after 2 PM.
While the event officially starts at 7 PM, if you buy tickets online you can get in early at 5 PM and enjoy more terror with  shorter lines.
Single ticket prices cost $69 to $99.
Frequently Asked Questions
Which are the best nights to go?
The first nights in September are the best. Thursday and Sunday are also good nights to go to beat the lines. You can also pay extra and buy different passes, such as Universal Express where you get one-time express access to each maze, ride and seated show; or the After 2 PM Day/Night combo. Other packages available - see their website.
How old do you have to be?
This event is recommended for ages 13 and older only.
Can I wear a costume?
No, only Universal Studios actors may wear costumes.
Are the Universal Studios rides open during Halloween horror nights?
Some rides and attractions will remain open for the nighttime Halloween Horror Nights experience, such as including Jurassic World – The Ride, Revenge of the Mummy, The Ride, Transformer: The Ride-3D, and more. Some rides are NOT open during the event. Check their website if this is important to you.
Do I have to buy both a regular daytime ticket and Halloween horror night ticket? Can I stay for Halloween horror night if I'm there during the day?
This event requires a separate ticket. You can purchase a day-night combo pass if you like and arrive after 2 PM and stay all night. If you have an annual pass you must still buy a ticket for Halloween horror night, but you will get a discount if you enter your annual pass bar code online.
Where can I get more information or buy tickets online?
Most of the tickets have discounts if you buy online, and some nights sell out. For more information about Universal Studios Halloween celebration see the official Universal Studios website at: www.halloweenhorrornights.com
Home › Halloween Events › Universal Studios Halloween Horror Nights