Best Surfing San Diego
Top San Diego Surf Beaches
Going surfing? San Diego is the place, the best surfing in Southern California. There are many great
San Diego surf beaches
. Which is the best? It depends on the
San Diego surf report
and your surfing experience.
Updated December 5, 2023 by San Diego Beaches and Adventures
Best San Diego Surf Beaches for Beginners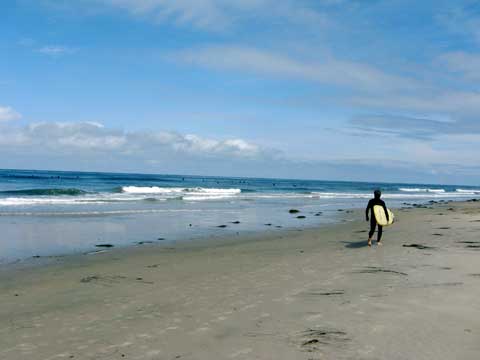 La Jolla Shores
is one of the best San Diego beaches for beginning surfers. There are many San Diego surf shops that offer
surf camps
for beginners, and they will choose good beaches in San Diego for novice surfers. A surfing lesson will give you the confidence to go out and catch a wave!
---
Best San Diego Surfing Beaches for Experienced Surfers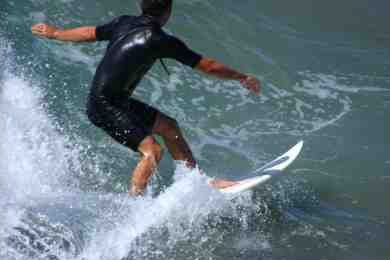 The best surfing in San Diego CA for experienced surfers can be found at these San Diego surf beaches:
San Onofre and Trestles - San Onofre
Beacons and Grandview Beaches - Leucadia/Encinitas
Swami's and Pipes Beaches - Encinitas
---
Surfin' USA Lyrics and Beaches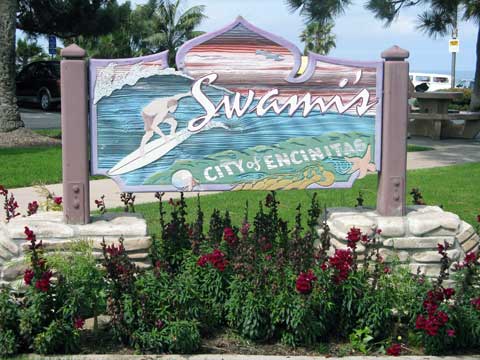 The Beach Boys hit song Surfing USA talks about the great surfing beaches, mostly in Southern California. You can go surfing San Diego at five of those famous beaches! Here is a list of the
Surfing USA Beaches
and the
Surfin USA Lyrics
.
---
Home › Things to Do › Surfing San Diego