San Diego Balboa Park
San Diego Balboa Park is the famous cultural park of the San Diego area, featuring 15 + major museums, beautiful gardens, renowned performing arts venues and the San Diego Zoo. Balboa Park is the favorite place for locals to take their out-of-town guests, because it is such a special place. Your San Diego vacation should include a day at Balboa Park.
Updated September 21, 2023 by San Diego Beaches and Adventures
San Diego Balboa Park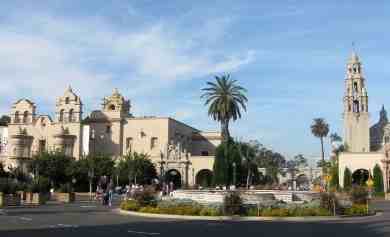 Because it is located just minutes outside of downtown, Balboa Park is easily accessible from nearby hotels. Events are ongoing throughout the year, ensuring that there is always something new going on and making Balboa Park a must-see that you will enjoy every time you visit.
Balboa Park Information
---
Balboa Park San Diego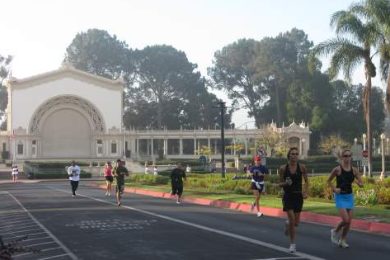 Balboa Park San Diego provides a great opportunity to explore the rich culture of San Diego. Explore museums, marvel at gardens and enjoys shows all day- or longer. There is always something new to see at San Diego Balboa Park!
San Diego Balboa Park Address: 1549 El Prado, Balboa Park, San Diego, California, 92101
Phone Number: 619-239-0512 (visitor's center phone number)
Operating Hours: The park is all day (24 hours a day every day), though the Visitor's Center is only open from 9:30 a.m. to 4:30 p.m. daily. The museum hours vary.
Directions to San Diego Balboa Park: See below | Google Map
Parking: Parking is available throughout the park in various parking lots. On of the most largest is the Inspiration Point parking lot, on the east side of Park Blvd., between Presidents Way and the Balboa Park Activity Center. However, since parking can be difficult during peak times or major events, it can be easier to take public transportation if you are nearby in the downtown area. The Metropolitan Transit System has an useful custom route planner where you can find a route to Balboa Park using public transportation.www.sdmts.com
Things to Do - Visit the Balboa Park Museums, visit the San Diego Zoo, explore the fantastic architecture of the old buildings, see a play at the Old Globe theatre, watch an IMAX movie at Reuben Fleet Science Center, take a California Tower tour, visit the gardens and hiking trails, enjoy an outdoor concert, participate in a race or other Balboa Park events.
Hotels: There are many hotels in San Diego where you can enjoy Balboa Park and other attractions. To search for hotels in the San Diego area, see aRes Travel.
Admission Prices: Admission to the park itself is free, as well as the Botanical Building and most of the gardens. However, the other cultural attractions have admissions that vary by venue. Packages are offered to see multiple museums for discount prices, and on Tuesdays some of the museums are free. (they rotate on a schedule, see Balboa Park Museums Discount Tickets and Free Tuesdays
Food: There are a few restaurants inside Balboa Park, most of them located within the museums. On of the best in The Prado at Balboa Park, an award-winning full-service restaurant located in the House of Hospitality.
Official website: www.balboapark.org/
---
Museums
- There are 15 museums and additional cultural centers at Balboa Park, each a unique experience. Ranging from science museums, such as the Fleet Science Center, to art museums. Check out our page on the
Balboa Park Museums
for more information.
California Tower Tour - See the spectacular views from The California Tower, in Balboa Park at the Museum of Us (formerly the San Diego Museum of Man). This opened in 2015 after being off-limits to the public since 1935. Advanced reservations for the tours are required. The tour includes admission to the Museum of Us, one of my favorite museums.
---
Spreckels Organ Pavilion in Balboa Park

Free Organ Concerts in Balboa Park
- Every Sunday from 2 - 3 PM you can enjoy a free organ concert at Spreckel's Pavillion in Balboa Park. Located at 1549 El Prado #110, San Diego CA. For more information call their phone number (619) 702-8138.
There are many free San Diego events in Balboa Park. During the summer, there are popular free concerts at the Sprekels Organ Pavillion.
International Organ Festival - Held Monday evenings at 7:30 pm the outdoor Sprekels Organ Pavillion. Majestic sounds from the world's largest outdoor organ played by world famous organists. Other special nights include silent movies and jazz in the evening at Balboa Park San Diego CA.
There are many San Diego events that are ongoing through at the year at Balboa Park. On of the most popular deals is the free Tuesdays, where certain museums are open for free (They rotate which ones throughout the month.) There are also a plethora of events including musical performances, late nights at the zoo and more.
---
Balboa Park San Diego Outdoors
The grounds at Balboa Park are lovely all year around. Here are some Balboa Park photos.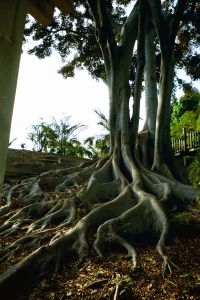 This beautiful tree is located near the Natural History Museum at Balboa Park.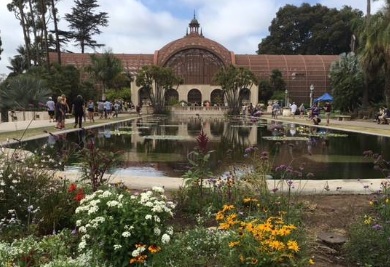 The Botanical Building, with its reflection showing in a relaxing pool, is a popular photographic site in San Diego's Balboa Park.
If you like to explore the outdoors, we enjoy the shady San Diego hiking trail in Balboa Park, called the Palm Canyon trail.
---
Directions to Balboa Park San Diego Cal. - From southbound interstate 5 in San Diego, take the 10th Avenue Exit off I-5. Turn left on "A" Street and left again on Park Blvd. Follow the signs to Balboa Park.

View San Diego Attractions Map in a larger map
Click on the link above to open the Google Map for Balboa Park San Diego and other attractions in San Diego and southern California.
Home › Things to Do › San Diego Balboa Park