Disney California Adventure
Home to Disneyland California Adventure World of Color Show
Don't miss Disney California Adventure and the Disneyland California Adventure World of Color light show, a spectacular evening show visible from many viewing areas in Disney California Adventures theme park.
Advance tickets and reservations are required at this time.
arestravel.com - Save up to $15 per ticket or 29% on Disneyland discount tickets and vacation packages.
Updated July 4, 2022 by San Diego Beaches and Adventures
Disney California Adventure theme park is located right next to Disneyland park in Anaheim, CA, located in the heart of Southern California. Most visitors choose park hopper passes so they can visit both Disneyland and California Adventure on the same day. We think the new World of Color Disney show is the best part of California Adventure Disney park.
Disneyland California Adventure Address:
for address to Disneyland Resort, Disneyland parking garage, and Disneyland hotels, see
Disneyland Address
Phone Number: (714) 781-4565
Disney California Adventure Ticket Prices: The most expensive tickets are one-day park hopper passes for peak days purchased at the gate. You can get many discounted Disneyland California tickets if you plan ahead. For more information on current ticket prices and discounts see Disneyland Anaheim Tickets.
Disney California Adventure Hours: Open daily, including all major holidays. Park hours vary by day and season, so check for the current Disneyland Anaheim hours at Disneyland Hours.
Parking: Parking fees are approximately $30 for cars and motorcycles, $35 for over sized vehicles and motor homes, and $45 per day for buses and tractors with extended trailers.
Disneyland California Adventure Directions: Exit Interstate 5 in Anaheim California. For additional directions to the parking structure, see see Disneyland Anaheim Directions
Food: There are many restaurants both inside the park, and within moderate walking distance of the main gate. You can also reserve a dining spot for the World of Color show.
---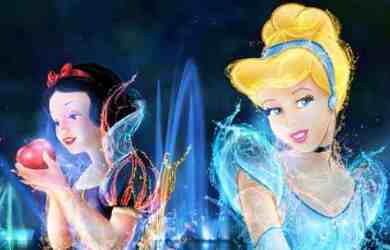 The Disney World of Color show opened in 2010 and can be seen from multiple viewing areas around the park. This popular show is a must see, and reservations are recommended. For a show calendar, see
Disneyland Calendar
.
World of Color Lunch and Dinner with Reserved Viewing
For the best experience, consider purchasing a lunch or dinner dining package. You will get a meal and reserved seating for the show. Purchase Disneyland World of Color Dining online at disneyland.disney.go.com/dining . You will have a preferred viewing location, but plan to arrive early, as it is first come first serve for the best seating.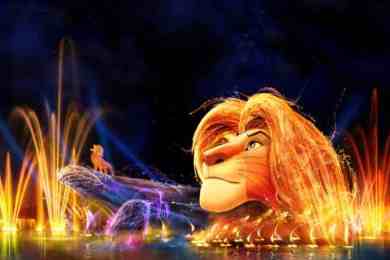 Disney World of Color Fast Pass Reservation
Disney's FastPass Service provides first-come, first-served tickets to same day showtimes for World of Color. Tickets are available when the park opens at the Fast Pass machines located at Grizzly River Run in the California Adventure park.
Insert your scanned theme park admission ticket into the machine to obtain your Disney's FastPass ticket printed with showtime, viewing area and return time. A limited number of tickets are available and guests will not be able to select a specific showtime. At your designated return time, bring your Fast Pass ticket with you to Paradise Park where Disney staff will direct you to the color-coded viewing area indicated on your ticket.
---
Disneyland and Theme Park Information