Scuba Diving San Diego
Scuba diving in San Diego is very popular with many exciting places to dive in San Diego and La Jolla California. One of the best locations is inside the San Diego-La Jolla Underwater Park. It is also popular at Point Loma, Wreck Alley, and in north San Diego county at the Encinitas Marine Life Refuge.
San Diego and La Jolla have active scuba diving communities, so why not try a new adventure? You can also try a diving trip to nearby Catalina.
Updated September 21, 2023 by San Diego Beaches and Adventures
Scuba Diving La Jolla Underwater Park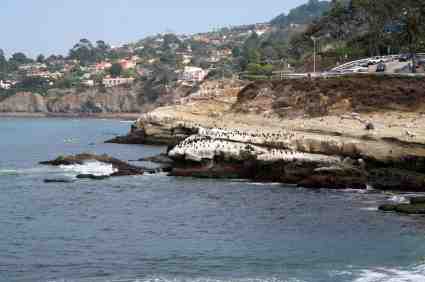 Visibility is typically 15 - 20 feet in
La Jolla, the most popular area for San Diego scuba diving
. The San Diego La Jolla Underwater Park has thick kelp forests, calm and clear waters, and abundant sea life. The Leopard Sharks are famous here in the summer, and sometimes the seals will join in the fun. There are local dive shops for renting scuba gear.
You never know what you mights see - octopus, crabs, schools of fish. Each visit is a different experience.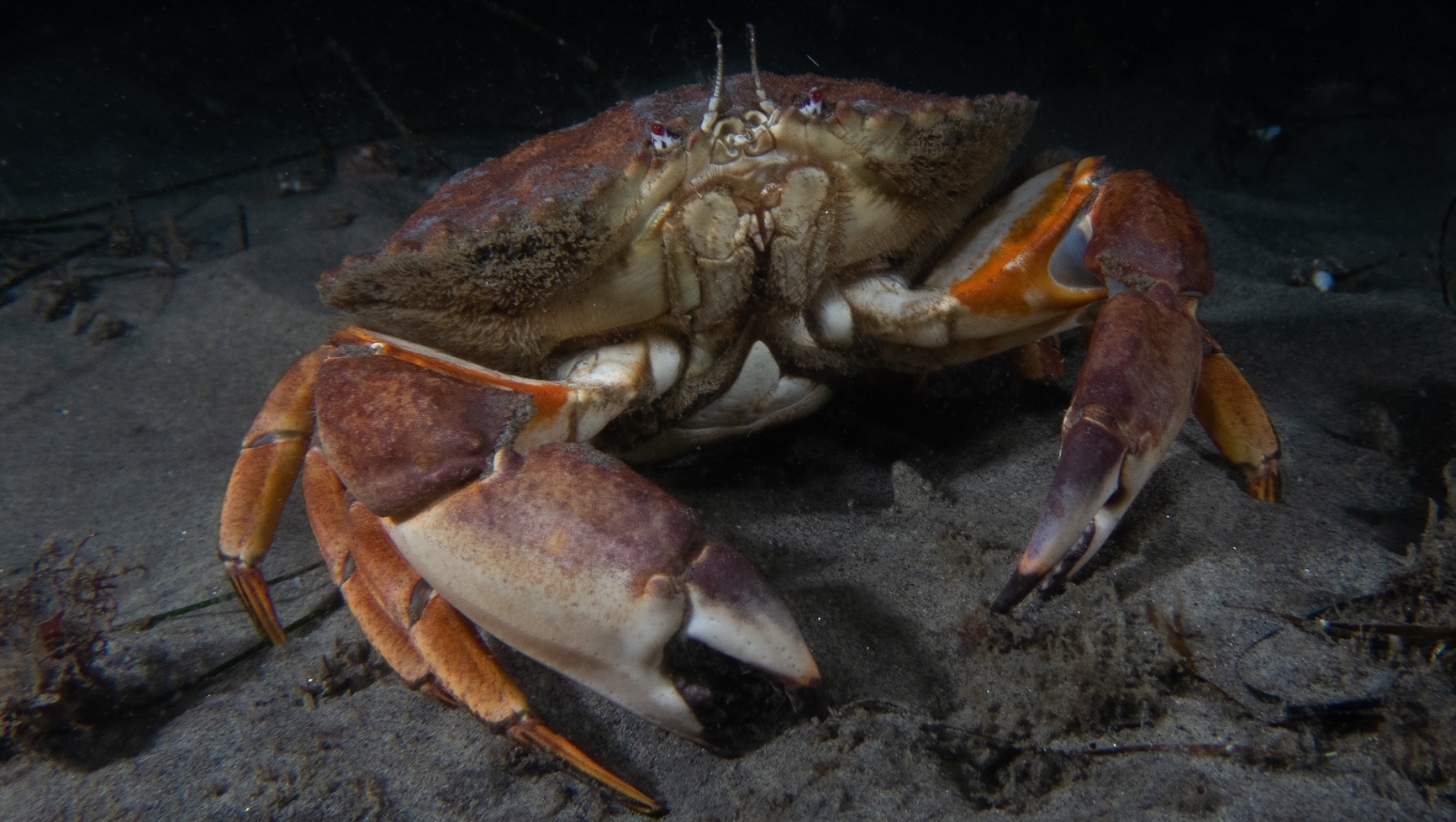 Recommended dive spots
in La Jolla include:
Boomers at La Jolla Cove
The Caves at La Jolla Cove
The Marine Room reefs
Hospital point
Casa Cove (south Casa)
Scripps Pier
Advanced divers can explore other sites, including the La Jolla Submarine Canyon and Scripps Canyon. These are some of the most-studies undersea environments in the world, close to the world-famous Scripps Institute of Oceanography and Scripps Pier.
For other recommendations, see the San Diego Divebums website. www.divebums.com
---
San Diego Scuba Diving  Point Loma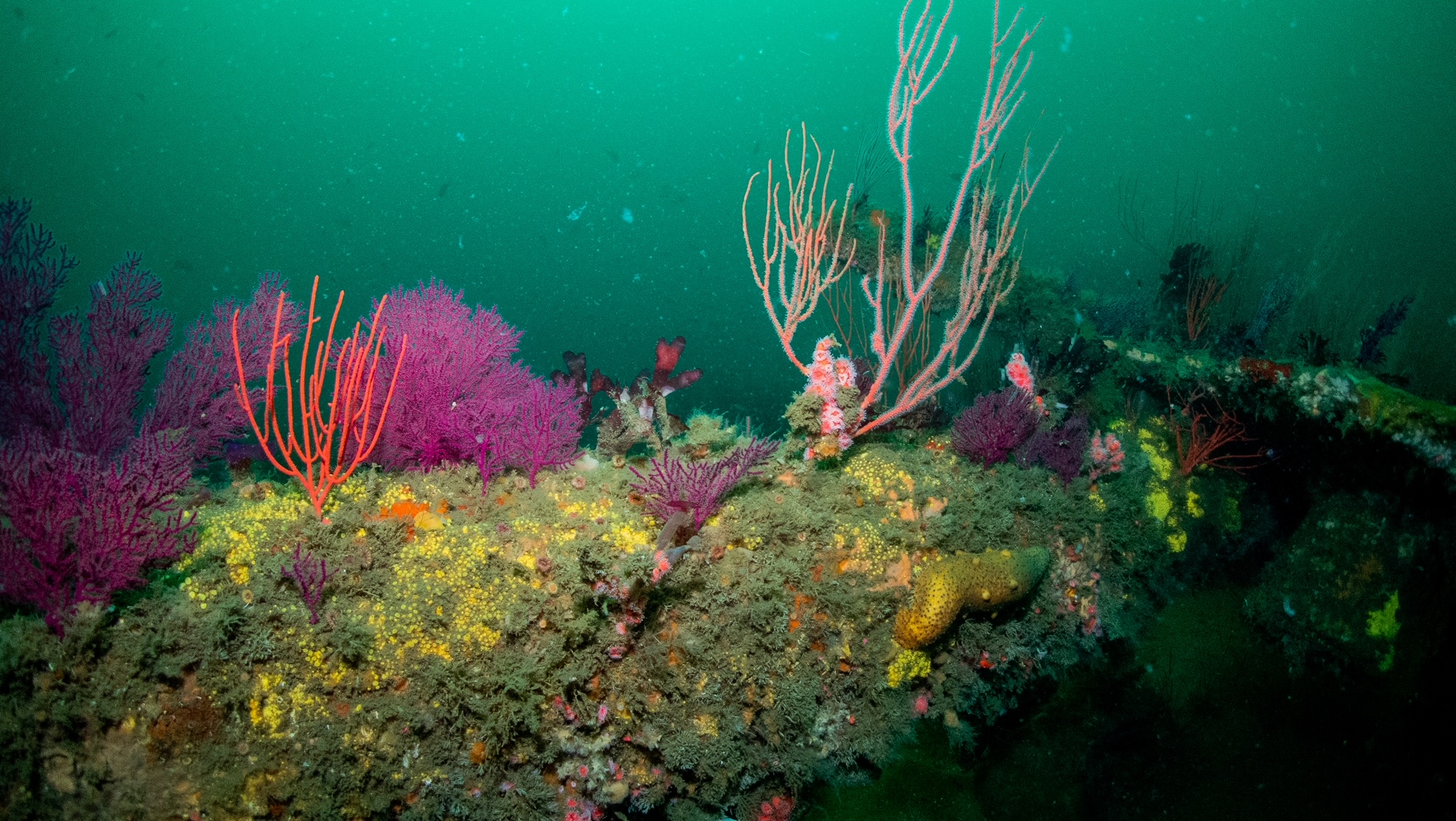 Scuba Diving Point Loma
The waters off Point Loma in San Diego Cal. offer an abundant undersea life to explore. Scuba dive boat operators who can take you to offshore dives, as
most of the Point Loma dives will be from a boat
. You can take a San Diego dive tour to the Kelp Beds or Ancient Sea Cliffs.
---
Wreck Alley Scuba Diving San Diego

Advanced divers will enjoy Wreck Alley, about a mile off Mission Beach. Here are artificial reefs created by sunken ships and other structures, including the Canadian destroyer Yukon, Rube E Coast Guard cutter, kelp cutter Del Ray, Ingraham Strret bridge, and more. Charter boats from Mission Bay will take you there. Most of these are 70 - 100 feet down so advanced certification is required.
---
Encinitas Marine Life Refuge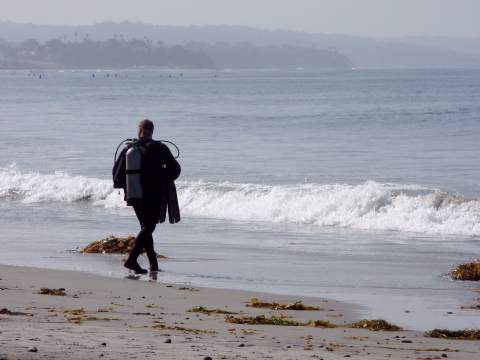 And in North County, consider the Encinitas Marine Life Refuge between Swami's point and D street. The shallow reefs are abundant with kelp. This area is not as well protected as
La Jolla Cove
, so you'll want a day with calm water as the surf can be rough (that's why it's a famous surfing spot!)
---
San Diego Divers is a great dive shop for scuba lessons, buying and renting gear, and learning from local experts. We took their entry level scuba diving class which included classroom lessons, 6 hours of pool training, and 1 snorkel and 4 scuba dives off La Jolla Shores. Our instructor Rob was great. You can take advantage of the local diving, or get certified before your vacation to other diving spots around the world. Check them out at www.sandiegodivers.com
Divebums is a San Diego dive website with great information about San Diego dive spots, local diving conditions, such as which sites are best to scuba San Diego at certain tide conditions. They also have great scuba dive photos taken by local divers. Visit them on the San Diego Divebums website. www.divebums.com
Home › Things to Do › Scuba Diving San Diego