San Diego Events July 2022

Fun Things to do in San Diego
Summer San Diego events July 2022.  
July is the time to kick off your summer with 4th of July fireworks then hit the San Diego beaches for a summer of fun. There are many free concerts, and so many events, including Comic-Con in San Diego!

Updated December 1, 2022 by San Diego Beaches and Adventures
San Diego Events July 2022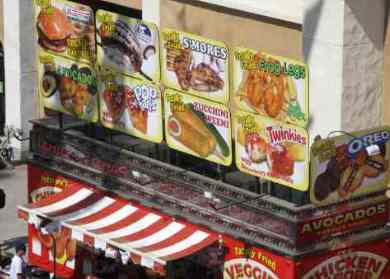 San Diego County Fair
– June 8 through July 4th 2022 at the Del Mar San Diego Fairgrounds (Interstate 5 at Via de la Valle). More San Diego family fun with crazy food, flowers, rides, exhibits and more at the
San Diego County Fair
. This is one of the best of the summer San Diego events! July 4th is a popular day - however we anticipate no fireworks at the San Diego County Fairgrounds this year.
San Diego Museums - Museums are open! San Diego has so many awesome museums in Balboa Park. My favorite one is the Fleet Science museum. Reservations and restrictions may be in place. San Diego Museums
Theme parks - Yes our theme parks are open! Check them out at Disneyland California, Legoland California, San Diego Zoo, Safari Park, Legoland California and the new Sesame Place San Diego.
July 4th Firework Displays Summer wouldn't be the same without a San Diego Fireworks show. San Diego Fireworks for your July fourth weekend celebration.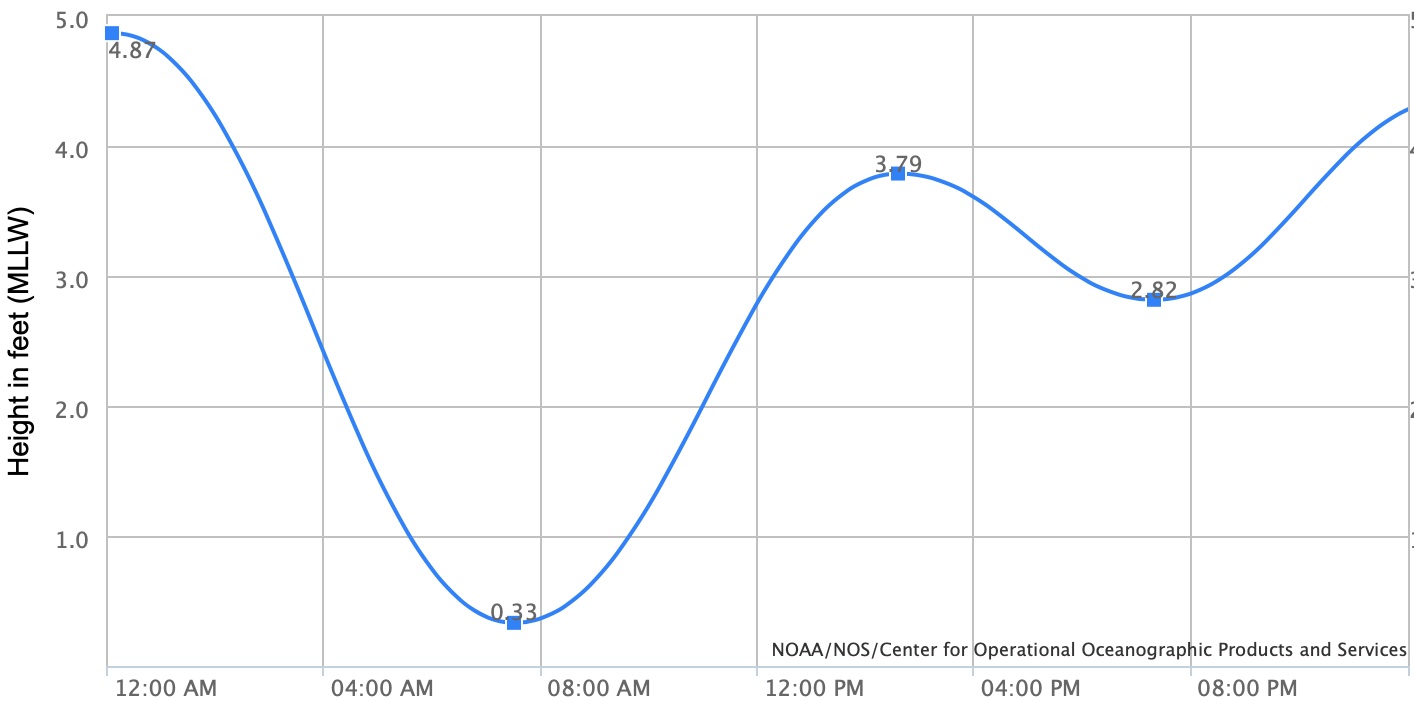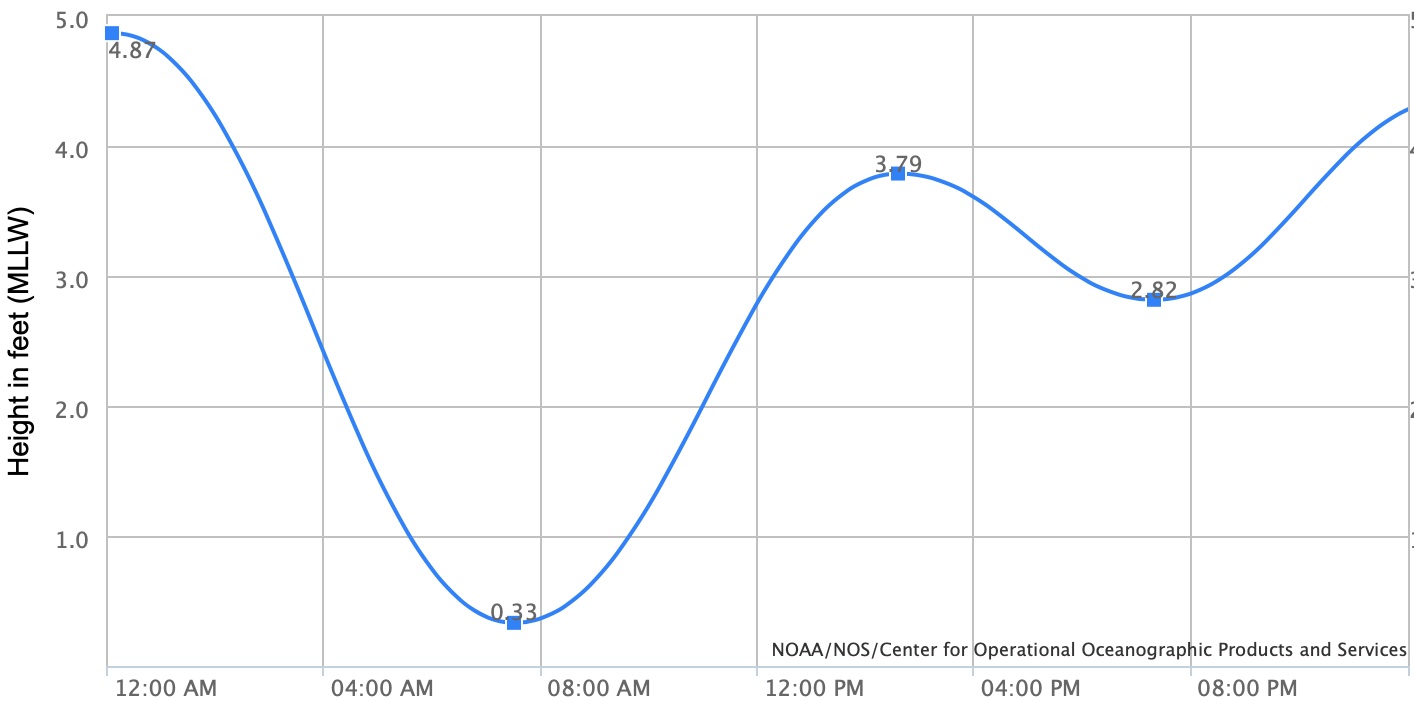 Low tide at 7 AM on July 4th 2022 rises 3.5 feet by 2 PM

July 4th at the beach
- Thursday July 4th will be a popular beach day especially if the weather is great. Be sure to plan for the rise in the tides before you set up your beach umbrella too close to the water. Refer to the tide chart above to see how the tides change throughout the day. If you pick a spot too close to the water in the morning, you may lose it later in the day. Choose your
best beach in San Diego
to spend a day at the beach.
Things to do at Home - Sometimes you just need to stay at home. Enjoy a backyard BBQ or try one of our ideas for Fun things to do at home.
Carlsbad TGIF Jazz in the Parks July 1, 8, 15, 22 and 29 2022. Friday evenings from 6 – 8 PM. Free outdoor summer concerts at various locations in Carlsbad, CA.
Kayak at La Jolla Shores- This summer is a great time to kayak at La Jolla Shores to see the Sea Caves, marine life, and leopard sharks. Several different companies offer kayaking tours, or you can launch your own kayak at the free boat ramp. One of the best San Diego events. July is a great month, but make reservations. For more information see La Jolla Kayaking.
Hollywood California - Drive north and visit the world famous Hollywood. Tour a movie studio, hike to the Hollywood sign, shop on Rodeo drive, find your favorite star on the Hollywood walk of fame, visit Universal Studios and more. Check out the best the Hollywood Attractions.
Over the Line Tournament July 9 to 10 and 16 to 17 2022 from 8:00 AM to dusk. Ages 21 and up only. Mark your calendars, as it is just about time for the Annual Over the Line Tournament. You may be asking, "What is this Over The Line tournament?" Well, it is said to be one of the last pure Southern California traditions left untouched by commercialism. It is truly just a ball and bat game played with 2 teams and 3 players on each. There are no foul lines. It is played without gloves and pretty much only wooden softball bats and balls are used.
The primary function aside from all the fun for this event is that it serves as the primary fundraising source for OMBAC's (Old Mission Beach Athletic Club) year-round charitable programs. The profits from Over The Line go back into our community! It will take place at Fiesta Island on Mission Bay, San Diego, CA.
Coronado Independence Day Celebration and Fireworks - Monday July 4th 2022. Watch the Independence Day Parade on July 4th in downtown at 10 AM on Orange Ave. from 1st St. to Churchill Place, enjoy the concert in the park at 4 PM, and the fireworks at Glorietta Bay at 9 PM over San Diego Bay. Also try the annual Independence Day 15K Run-5K Run/Walk at Tideland park, and the annual Rough Water Swim at Coronado City Beach. For more information about the Coronado 4th of July Celebration see coronadotimes.com
Annual Big Bay Boom July 4 Fireworks Show
- July 4 2022. Join the crowds in downtown San Diego at 9 pm in this large fireworks display, expected to be the largest in San Diego area. Pick your favorite spot near Seaport Village, Coronado Ferry Landing, Spanish Landing, Embarcadero Marina Parks North and South, Cesar Chavez Park, Coronado Tidelands Park, Shelter Island and Harbor Island. Fireworks will be discharged simultaneously from barges placed off Shelter Island, Harbor Island, and North Embarcadero. One of the best San Diego events for 4th of July.
Big Bay Boom
San Diego Beaches - July through October are the most popular months at the San Diego Beaches and North County Beaches. Browse through our pages of beaches, or see our 101 Things to do at the Beach.
Butterfly Gardens - On a warm sunny day, check out the Butterfly Gardens in Encinitas and explore the vivarium to see butterflies. Butterfly friendly plants are also on sale. www.butterflyfarms.org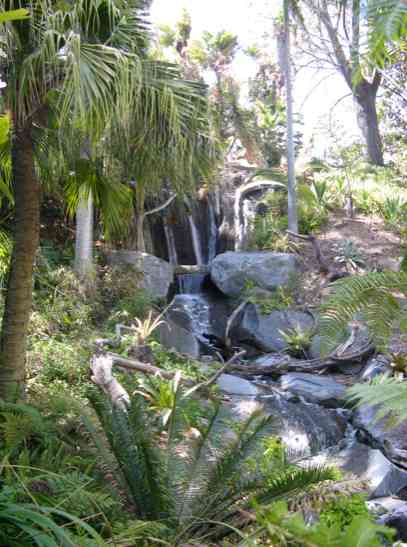 San Diego Botanic Garden
July 14 and 28 2022 Summer Nights at the gardens. These gardens, located in north county, are beautiful to walk around. You can see rain forest, bamboo garden, and kid friendly areas. Visit the
San Diego Botanic Garden
Monet to Matisse May 20 to August 7 2022 special exhibit at the San Diego Museum of Art. Over 60 masterpieces including works by Cezanne, Monet, Matisse and Picasso. www.sdmart.org
City Experiences (Hornblower) Full Moon Dinner Cruise - Dates and times vary for these San Diego events July 2022. Enjoy a glass of champagne and three course dinner as you see the romantic San Diego skyline from the bay during full moon. At the Embarcadero. For information on dinner cruises on San Diego Bay and their cruises see www.cityexperiences.com
San Diego Pride Festival July 9 to 17 2022. For details about the San Diego Gay Pride Parade and Festival see www.sdpride.org
Disneyland Halloween - Start planning your Halloween celebration So Cal style. Buy your tickets to Mickey's Halloween Party before they sell out! Disneyland is decorated for Halloween time starting September 2 through October 31, and on select nights you can attend the Oogie Boogie Bash at Disney California Adventure near Disneyland for a separate fee which includes an additional 3 hours at the park. Disneyland Halloween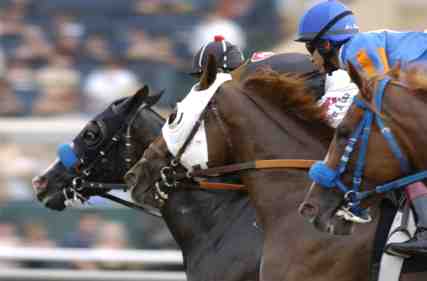 Del Mar Horse Races
- opening day Friday July 22 2022 - Sep. 11 2022 at the Del Mar Racetrack, Del Mar Fairgrounds. Where the turf meets the surf, horse racing kicks off with Opening Day at Del Mar, and includes Del Mar summer concert series. Free summer concert series for fans attending the races on Friday nights. Lots of special events on Saturdays ane Sundays.
Del Mar Horse Races
Point Loma Summer Concerts Scheduled July 8. 15, 22 and 29 2022 Friday evening at Point Loma Park, 1049 Catalina Blvd. Free summer concert series. www.plconcerts.org
Encinitas Sunday Concerts by the Sea - Sunday July 10 and 24 2022 from 3 – 5 PM at Moonlight State Beach in Encinitas. Bring your beach blankets. Fun free San Diego events in July..
Comic-Con International - July 21 to 24 2022 is back in person at the San Diego Convention Center, 111 West Harbor Drive, San Diego CA 92101. If you are looking for fun things to do in San Diego, don't miss Comic Con! Four days of excitement at Comic Con, plus bonus preview night. This is one of the most popular San Diego events and these tickets sell out early. But join in the fun anyway in the area if you don't get a ticket. Most downtown San Diego hotels during this time will be booked by Comic-Con attendees, so you may need to look for hotels further north. For details about Comic Con San Diego see www.comic-con.org
San Diego Dog Beaches - Take your dog to the beach! Choose your favorite San Diego Dog Beach from all the ones we have listed. One of the best San Diego activities for dogs and dog lovers. San Diego Dog Beaches.
Balboa Park Free Museum Tuesday for Residents and Military - Contact to confirm, as the museums have reopened but not all museums have resumed free Tuesdays - Some Balboa Park museums are free on 1st - 4th Tuesdays of each month to locals (San Diego Cal. City & county residents), and active military and their families. The free admission is on a rotating basis. Check out the Free Tuesday Balboa Park museum schedule.
Solana Beach Triathlon and Duathlon July 24, 2022 starting at 6:50 AM race at Fletcher Cove Park. 2000 athletes are expected in this fun summer event.
Free Twilight Concerts in Balboa Park - June 21 to Aug. 25 2022 Tuesdays, Wednesdays or Thursdays (excluding July 4th) at 6:30 PM at Spreckels Organ Pavilion in Balboa Park San Diego. San Diego events July – free outdoor concerts ranging from pipe organ music, jazz, big band and silent movies. San Diego Balboa Park Free Concerts
San Diego Harbor Waterfront – For a fun day in San Diego activity, enjoy a stroll along the San Diego waterfront and admire all the historic ships. See the historic ships. Walk down to Seaport Village and visit the unique shops. For the young kids, reward them with an ice cream cone and a ride on the merry-go-round.
Things to Do in San Diego - For more San Diego events , check out these Things to do in San Diego, San Diego Events August and 101 Things to do at the Beach.
Home › San Diego Events › San Diego Events July