When is Easter?
Fun Easter Egg Hunts 2024

When is Easter Sunday? Join in the fun ritual on a 2024 Easter Egg Hunt or spring egg hunt this spring. Easter Sunday is on a different day each year, so it gets confusing.
When is Easter Sunday this year? See the list below for Easter is the US. Good Friday is always the Friday before Easter Sunday.
When is Easter 2024? - March 31, 2024
When is Easter 2025? - April 20, 2025
Updated September 21, 2023 by San Diego Beaches and Adventures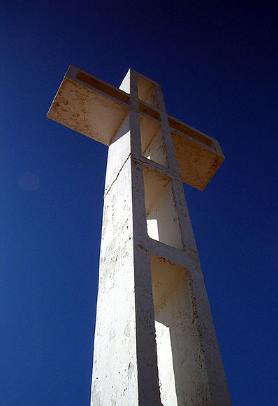 Mount Soledad Easter Cross
La Jolla San Diego, California
Easter Egg Hunts San Diego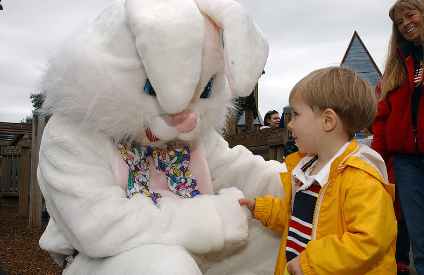 Here's a list of some Easter Egg Hunts or spring egg hunts in San Diego, California and North County.
Please note that the dates and times of these hunts vary and may not be on Easter Sunday.
City of Solana Beach Children's Spring Festival and Egg Hunt - Saturday March date TBD 2024 at 10:00 a.m. to Noon at La Colonia Park, located at 715 Valley Ave in Solana Beach, CA. Registration for the hunt begins at 10:00 a.m. The Easter egg hunt begins promptly at 10:30 a.m. Don't be late or this kids will miss out! Limited to children grade 3 and under. The festival has other free fun activities such as kids crafts, games, and more. Phone number (858) 720-2453 for more info.
City of Encinitas Easter Egg Hunt Festival - Saturday March date TBD 2024 from 10:00am to noon at Encinitas Community Park, 425 Santa Fe Drive in Encinitas, Calif. This free event features arts and crafts, entertainment , prizes, jump houses, face painting, pictures with the bunny (for a fee) and of course, 20,000 eggs! Egg hunt times are as follows: 10:15, 11:00 and 11:45, with separate hunts for kids 4 and under or 5 and older. Free admission.
City of Oceanside Easter Egg Hunt - Saturday March date TBD 2024 from 10:00 am to 11:00 AM at Mance Buchanon Park, 425 College Blvd, Oceanside Cal. Ages 3 - 11 years old. Easter bunny, candy, prizes and more. Free event. Bring your own Easter basket!
City of Carlsbad EGGStravaganza Spring Festival -Saturday March date TBD 2024 from 10:00am to 1:00pm Poinsettia Park, located at 6600 Hidden Valley Road in Carlsbad. Collect eggs in the ongoing "Egg Scramble" race between 10 a.m. to 12:30 p.m. Children race to collect assorted eggs on the baseball fields, grouped by age. Cost $5 for egg scramble (activity) and $5 for fun zone. Food, beverages, and Easter goodies will be available for an additional cost. For event information see www.carlsbadca.gov.
Underwater Easter Egg Hunt! Saturday March date TBD 2024 from 9:20 - noon, reservations required. Featuring an underwater + dry-land Easter egg hunts, swim and a visit from the Easter Bunny! Located at The Plunge pool in Mission Beach. Cost is $20 to $30 for general admission, and $40 to $50 for VIP. Buy your tickets in advance. www.tickettailor.com
City of San Diego Spring Egg Hunts - Saturday March date TBD 2024 9 AM to 1 PM at various locations in San Diego, and other dates and times available. When is you local Easter egg hunt in San Diego? Most San Diego Spring Egg Hunts are on Saturdays, but dates and times vary by site. Some are free and some cost a small amount. Check at your local rec center for exact date and time for these Spring Egg Hunts in San Diego for Easter, or on their event calendar: sandiegoparksfoundation.org
Here are some locations for March date TBD 2024 Easter Egg Hunts:
Willie Henderson Sports Complex 1035 S. 45th St. 9:00 a.m. - 12:30 p.m.
Presidio Recreation Center 2811 Jackson St.10:00 a.m. - 1:00 p.m.
Golden Hills Recreation Center 2600 Golf Course Dr. 10:00 a.m. - 1:00 p.m.
Paradise Hills Rec Center 6610 Potomac St. 10:00 a.m. - 12:00 p.m.
Skyline Hills Recreation Center 8285 Skyline Dr. 10:00 a.m. - 12:00 p.m.
Easter Egg Hunt at the Hotel Del Coronado - tentative Easter Sunday March 31, 2023 10 AM and noon at Hotel Del, 1500 Orange Avenue in Coronado, Cal. This event is for Easter brunch and overnight hotel guests only. The Easter Bunny will visit the Del to pose for photos with the children. For more information and to make reservations for Easter brunch at the Del see hoteldel.com