Enjoy these fun San Diego events May 2022. Don't forget Mother's Day - Sunday May 8 2022. Why not invite mom out for something fun this year? May is a great month for fun outdoor activities in San Diego, The weather is nice (well it is nice most of the year!), and the summer crowds don't start to arrive until Memorial Day weekend.
Are you thinking of some plans for Memorial Day weekend in San Diego? This year Memorial day is on Monday May 30 2022.
Most venues are open and most theme parks are open by reservation only. So enjoy the month of May!
Updated July 4, 2022 by San Diego Beaches and Adventures
San Diego Events May 2022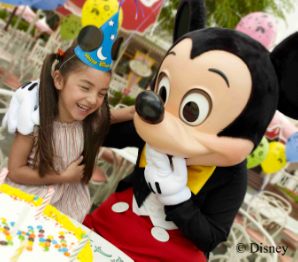 Disneyland
- Disneyland is open! Visit Disneyland and get a dose of fun, all Disney style, if you are lucky enough to get tickets. Disneyland will be open by reservation only Find out how to buy
Cheap Disneyland Tickets
.
Coronado Bay Bridge Run/Walk - Sunday May 15 2022. Once a year, pedestrians are allowed on the Coronado bridge during the annual Bay Bridge Run/Walk, sponsored by the US Navy. Amazing views. 4 miles from San Diego to Tidelines Park.
Fireworks at Sea World San Diego - May dates TBD 2022 at 8 PM. Sea World is showing fireworks to celebrate May, and why not? They are open again. SeaWorld Discounts.
California Weekend Getaways - Looking for some weekend vacation ideas? Check out these best California weekend getaways.
Fish Tacos at Rubios - Enjoy fish tacos at the original Rubios's on Mission Bay Drive, or on Grand Avenue near Pacific Beach and Mission Beach. Spend a day exploring these beaches.
California Tower Tours - Check if open, was paused due to COVID-19. See the fantastic views from The California Tower, in Balboa Park at the San Diego Museum of Man. Advance reservations required. Includes admission to the Museum of Man.
Fiesta Old Town Cinco de Mayo - May 5 to 9 2022. Join in the free and fun event with activities and entertainment for all ages to enjoy. Interactive kids activities, strolling entertainers, food, stagecoach rides, museums and more in Old Town, San Diego, California. Check out this old-fashioned San Diego event in May. San Diego Old Town
Ocean Beach Kite Festival - Saturday May 21 2022. Join in the fun at the annual Ocean Beach Kite Festival. Crafts fair, food, and make your own kite to take to the beach for kite flying (free for kids). Great kids activity. 10 AM to 4 PM, at Dusty Rhodes Park. One of the best San Diego events March.
Temecula Wine Tasting Tours - Enjoy a wine tasting tour in beautiful Temecula Valley. A romantic weekend adventure awaits you. See Temecula Wine Tasting Tours.
Grunion Runs - May dates TBD from 11 PM to 1 AM. Guided tours may not available due to COVID-19, but you can do it yourself. Birch Aquarium at Scripps naturalists host grunion runs. 2 hours, $20 per person. A must-see adventure is the grunion runs on the beaches of La Jolla, where hundreds of silvery grunion fish ride the waves to shore to mate. They return to see while the eggs stay and hatch into baby grunion, to wash out with next high tide. One of the unique San Diego events May. Kids of all ages will love it! Grunion Runs in La Jolla
Carlsbad Village Faire - Sunday May 1 2022 from 8 AM to 5 PM in Carlsbad, CA. Features over 850 unique vendors, making it the largest street festival of its kind in the county. Art fair, arts and crafts, antiques, jewelry, unique clothing, food, fun kids activities and more. On Carlsbad Village Drive west of Interstate 5.
Taste of La Jolla Walking Tours - Enjoy a 3 hour walking tour along the La Jolla coast walk and downtown, with a local guide. Drink fine wine and eat gourmet food in the lovely town of La Jolla by the sea. Private tastings and 4-5 tour stops. Price around $75 per person. Phone number for reservations 858-551-5115
Carlsbad 5000 - May 22 2022 Plenty of fun, run, food and festivities on this scenic seaside course. Runners should register early. carlsbad5000.com/.
Weekend Kayak Tour - Enjoy a beautiful weekend kayaking tour in La Jolla. Guided kayak tour through the beautiful la Jolla Ecological Reserve. La Jolla Kayaking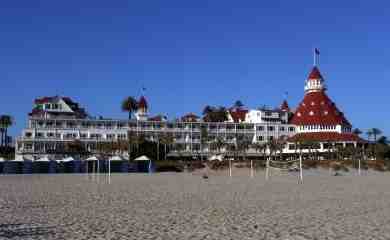 Sunday Brunch at the Del
- Call to confirm. 9:30 AM to 1:00 PM Continuously voted San Diego's best brunch by San Diego Magazine and The San Diego Union-Tribune readers, The Del's brunch has long been a local favorite. Please call 619.522.8490 for reservations.
Mother's Day Celebration at the Flower Fields - Reservations required. Sunday May 8 2022 from 9:00 AM – 6:00 PM. Visit the spectacular 50 acres of Flower Fields overlooking the Carlsbad, California coastline on this special day – Mother's Day. One of the best San Diego events in May for mothers. Prices approx. $20 for adults, $10 for children. Carlsbad Flower Fields
Carlsbad Flower Fields - early March through May 8 2022 from 9:00 AM – 6:00 PM. Visit the spectacular 50 acres of Flower Fields overlooking the Carlsbad, Cali coastline. Special events most weekends. Prices approx. $20 for adults, $10 for children. For more information see Carlsbad Flower Fields.
San Diego Botanic Garden - The World of Orchid festival for 2022 is open from May 7 to Jun 12 2022 at the lovely San Diego Botanic Garden. Advance reservations recommended as tickets will likely sell out. Enjoy the fantastic orchid display in the conservatory. Located at 230 Quail Gardens Drive in Encinitas. San Diego Botanic Garden
Gator By the Bay & Blues Festival - Scheduled May 5 to 8 2022. Gator by the Bay is a family oriented, 3-day music and food festival with Blues, Cajun and Zydeco bands, free dance lessons, food (lots of Louisiana Crawfish), cooking demonstrations with samples, cultural and music workshops. Location: Spanish Landing Park on San Diego Bay, Across from the Airport, adjacent to the Sheraton Hotel & Marina. A popular San Diego events May for music lovers. www.gatorbythebay.com
San Diego Dog Beach
- Show your dog that you love him, by taking him to the beach! Try the original California dog beach - Ocean Beach.
Ocean Beach Dog Beach San Diego
.
Old Town Saturday Market - Saturdays from 9 AM - 3 PM at San Diego Old Town. Enjoy this large weekly artisan market, a one of the largest free weekly San Diego events featuring handmade works from local artists, including jewelry, photography, pottery, clothing, paintings, hand painted glass, glass blowing, woodworking, live music and more. San Diego Old Town
Green Flash Concert Series - Date TBD 2022 and 4 other dates through the summer. Monthly adult only (ages 21 and up) summer concert series on the Tide Pool Plaza at Birch Aquarium at Scripps. Shows from 6 - 9 PM. One of the best outdoor San Diego events May. For more information on the Green Flash Concert Series at Birch Aquarium see aquarium.ucsd.edu
Outdoor Farmers Market - most weekends and weekdays throughout San Diego county. Enjoy fresh local produce, flowers and yummy food at an outdoor San Diego farmers market. There are many to choose from throughout the county. Why not make this one of your regular San Diego events in May? San Diego County Farmers Markets
North Park Festival of the Arts - Scheduled Saturday May 21 2022 in North Park University Avenue between 30th & 32nd. Join in the fun at is a free community celebration of art, culture and entertainment for people of all ages. www.northparkfestivalofarts.com/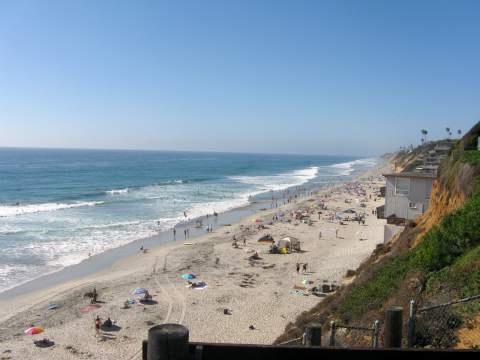 San Diego Water Park
- SeaWorld Aquatica Water Park will open for the summer season. Half day tickets available. Make your reservation.
Aquatica Sea World San Diego
Sea World Electric Ocean - Visit SeaWorld for Memorial day weekend May 28 to 30 2022. Spend Memorial Day weekend at SeaWorld San Diego, and enjoy an evening of Electric Ocean fun a. A great San Diego event to kick off the summer. Sea World San Diego
Tiger Trail at Safari Park - Enjoy Memorial day weekend at the zoo's wild animal park, including the new Tull Family Tiger trail at the San Diego Zoo Safari Park. See the 6 tigers in their new home and explore the rest of this beautiful wild animal park.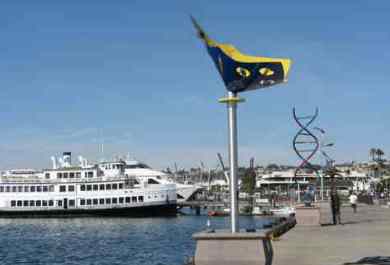 Memorial Day at Embarcadero
– For a fun Memorial Day 2022 event in San Diego, stroll along the harbor and see all the historic ships. visit the Maritime Museum of San Diego and take a cruise on the bay. Visit the aircraft carrier Midway and walk down to Seaport Village and visit the unique shops and restaurants.
San Diego Harbor
Legacy Week at USS Midway - Tentative May dates TBD 2022. The USS Midway is now open so make your reservation at the USS Midway, San Diego Embarcadero. The USS Midway's annual Legacy Week celebration for Memorial Day weekend will feature a variety of family activities and special programs. USS Midway Legacy Week Memorial Day Celebration.
San Diego Century Bicycle Tour - Saturday May 21 2022 North San Diego County. Choose from three different courses – 37 miles, 66 miles or 103 miles.
Fiesta del Sol - Scheduled May 21 - 22 2022 at Fletcher Cove in Solana Beach. 9 AM until evening, featuring 2 days of music, shopping, children's activities, international food, beer & wine and fun in Solana Beach. Music starts at 11 AM. www.fiestadelsol.net
More fun activities in San Diego - For more San Diego events in May, check out these Activities in San Diego and 101 Activities at the Beach.
Check out the June event calendar at San Diego Events June
Home › San Diego Events › San Diego Events May