San Diego Events November 2021
San Diego events November and fun things to do in San Diego. Enjoy these fun fall events and things to do in San Diego, the best vacation spot for locals and tourists in Southern California. Don't miss out on these great fall activities, and special things to do for Thanksgiving in San Diego CA. This year Thanksgiving is on Thursday November 25 2021.
December Events
Updated October 10, 2021 by San Diego Beaches and Adventures
November San Diego Activities and Thanksgiving Activities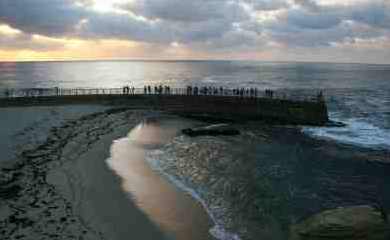 La Jolla Attractions
- One of the best San Diego events November for both tourists and locals is to walk the beautiful La Jolla coast. Bring your camera and take photos of the Children's Pool, La Jolla Seals, La Jolla Cove, Scripps Park, and the La Jolla Sea Caves.
La Jolla Coast Walk
Comic-Con International Special Edition Event - Comic Con is planning a special in person event for November 26 - 28 2021. Normally held at the San Diego Convention Center, 111 West Harbor Drive, San Diego CA 92101. If you are looking for fun things to do in San Diego, don't miss Comic Con special! Tickets are expected to sell out early. But join in the fun anyway in the area if you don't get a ticket. Most downtown San Diego hotels during this time will be booked by Comic-Con attendees, so you may need to look for hotels further north. For details about Comic Con San Diego see www.comic-con.org
La Jolla Playhouse - see what's playing at La Jolla Playhouse. Maybe plan on a cocktail and appetizers at James Place before the play and then walk on over for the play. www.lajollaplayhouse.org/
Palm Springs Vacation - November is a great time to visit Palm Springs, where the desert is a pleasant temperature to enjoy the outdoors. Make this your best weekend away at a Palm Springs Vacation.
Murder Mystery Adventure - Saturday and Sunday November and December is when Seaport Village will be hosting a Murder Mystery Adventure. If you've ever had a hankering to do some detective work here is your chance. It is a scavenger hunt type of game that will take you about 2 hours as you make your way through the iconic seaside collecting murder clues to solve the mystery. murdernmayhem.com
Explore Tidepools - November 4 to 7 and 19 to 21 2021 at various times at low minus tides. Fall and winter is the best time to explore the San Diego tide pools. It's free and a great weekend kids activity. Here is a list of best times to visit and more information about the San Diego Tide Pools.
San Diego Beer Week - November 6 to 15 2021. Explore the many breweries in San Diego at the special events this week. I can't think of anything more fun than a night of Funk and Pizza. So…in keeping with the funk I think I will head on out to the Annual Sour & Funk Night at Pizza Port in Ocean Beach on Friday! That's right, I plan to keep the San Diego Beer Week going while checking out a few other craft brewers as well. Oh yea…to top it all off I get to dress funky as well. Pretty sure my Halloween groovy threads will be perfect! https://www.sdbeer.com
Weekend Beach Walks - Saturday and Sunday November 6 and 7 2021 from 3:30 to sunset (5:53 PM on Saturday and 4:52 PM on Sunday) will be a nice time to walk some of the local beaches at low tide. Best San Diego Beaches for Walking
San Diego Harbor Waterfront – For a fun day in San Diego, enjoy a stroll along the San Diego waterfront and admire all the historic ships. Walk down to Seaport Village and visit the unique shops. For the young kids, reward them with an ice cream cone and a ride on the merry-go-round.
Light the Night Walk - In person event on Nov 6 2021 and virtual event on Nov 10 2021. 2-mile walk and celebration to help the Leukemia and Lymphoma Society raise money and awareness for these cancers. www.lightthenight.org
Holidays at Disneyland - November 12 2021 to January 9 2022. Thanksgiving, Christmas and New Years are special holiday time at Disneyland. See the fireworks, decorations, Christmas Fantasy Parade, new Disney Festival of Holidays and more for your Holidays at Disneyland.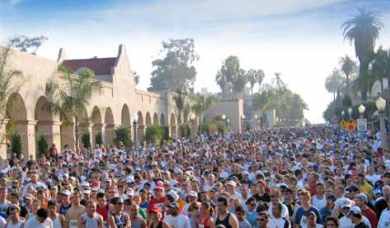 Race for the Cure 5K Run/Walk
- November date TBD 2021. Join this Susan G. Komen 5K run/walk to raise awareness and help cure breast cancer. For more information on this fun and worthwhile San Diego event in November see
www.komensandiego.org
Temecula Valley Wine Tour - Enjoy a fun and romantic wine tour of Temecula Valley wine country. You guide will take you to 3-4 different wineries, show you views of scenic Temecula Valley, located northeast of San Diego. Temecula Wine Tasting
Gaslamp Quarter Fall Back Festival - Tentative Nov 6 2021 Free activities and entertainment for kids at one of the popular San Diego events November for children. Crafts, activities, gold panning, and much more at the Children's historic street faire. www.gaslamp.org
Carlsbad Village Faire - November 7 2021 from 8 AM - 4 PM in Carlsbad, CA. This great North County San Diego event features over 850 vendors, making it the largest street festival of its kind in the county. Art fair, arts and crafts, antiques, unique clothing, restaurants, food and more. On Carlsbad Village Drive west of Interstate 5 to the ocean. Don't miss this festival, another of the best San Diego events.
Holiday Events and Christmas Activities - Looking for holiday activities in San Diego, Oceanside, Carlsbad, Encinitas, Solana Beach, Del Mar, La Jolla, and Coronado? See San Diego Thanksgiving Activities and Christmas Activities in San Diego.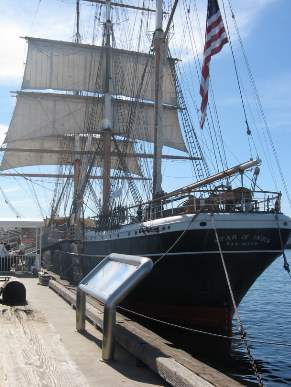 Maritime Museum San Diego
- Visit San Diego Bay and explore the Maritime Museum and sail on an historic ship.
www.sdmaritime.org
Lagoon Nature Walk - Explore a nature trail near your home. Most of the lagoons have nature trails, some with guided walks and visitor centers where you can find out more about this fragile ecosystem, fauna and flora.
Silver Strand Half Marathon, 10 Miler and 5K - November 14 2021 (10K and 5K only for 2021). Runners and skaters welcome to run along the Strand from Coronado to Imperial Beach. Tag teams welcome. Starts in Coronado at Orange Avenue and Glorietta Blvd and finishes at the Imperial Beach Pier. Alternatively, the 5K Run/Walk starts and finishes at the Imperial Beach Plaza at 7:00 AM. Register now for one of the best race San Diego events November. https://www.silverstrandhalf.com
Farmers Market - most weekends and weekdays throughout San Diego county. Enjoy fresh local produce, flowers and yummy food at a San Diego farmers market. There are many to choose from throughout the county. San Diego County Farmers Markets
Thanksgiving Turkey Splash & Dash Swim - tentative Thursday November 25 2021 at 9:00 AM. Join the La Jolla Cove Swim Club in this non-competitive swim at La Jolla Cove. www.lajollacoveswimclub.com
Guided Tidepooling Adventure
- November dates TBD 2021. Birch Aquarium at Scripps offers guided visits to La Jolla tide pools to learn how these amazing habitats and their inhabitants truly survive "between a rock and a hard place." Trained naturalists will show you how to tread lightly around these fragile habitats and help you discover the great world of tide pools here in San Diego. $15 per person (ages 2+) & only $12 if you are a member of Birch Aquarium. RSVP Required: Call 858-534-7336 or see more information at
San Diego Tidepooling
.
San Diego Bay Wine and Food Festival - November 7 to 14 2021 at San Diego Embarcadero Marina Park North and other locations. Don't miss the San Diego Bay Wine and Food Festival featuring 170 world-class wineries and spirit producers, 70 of San Diego's fine dining restaurants, gourmet foods, cooking classes, wine tasting classes, yummy food samples and more. Tickets on sale in the fall. This San Diego event is for adults ages 21 and up only. www.sandiegowineclassic.com
Encinitas Fall Festival - Sunday November dates TBD 2021 in Encinitas, Cali. South Coast Highway 101, from D to J street, from 9 AM - 4 PM. 400+ arts and crafts vendors, food, music, family amusement & entertainment. One of the fun north county San Diego events (formerly called the Poinsettia Festival). www.encinitas101.com Park in nearby Moonlight Beach parking lot (Directions: take Encinitas Blvd. west from Interstate 5, cross over 101 and park in the lot between B and C street). Or take the Coaster Train.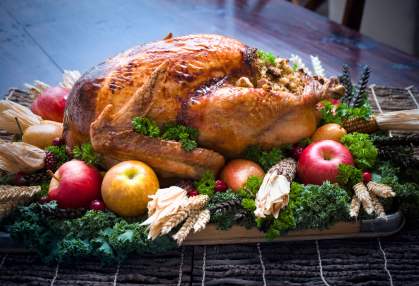 Thanksgiving Dinner
- We hope you have a happy Thanksgiving. Please see our pages on
San Diego Thanksgiving Dinner Ideas
and
San Diego Thanksgiving Activities
.
Ice Skating by the Sea - November 22 2021 to January 2 2022 at The Del, Hotel del Coronado. Enjoy outdoor ice skating at Coronado beach, overlooking the Pacific Ocean. Tickets cost $35 per person. Hot chocolate and holiday drinks make this a festive San Diego holiday activity. For more information and schedule see www.hoteldel.com.
Dr. Seuss' How the Grinch Stole Christmas! - dates TBD 2021. at the Old Globe Theatre in San Diego Balboa Park. One of the classic San Diego events for the holidays. Shows at 11 AM, 2 PM and 5 PM. Kids under 3 allowed at 11 AM shows only. Buy Grinch Tickets
Christmas Arts, Crafts and Vintage Market - November dates TBD 2021 at Bates Nut Farm. Over 100 artists, handmade crafts and fine art. Face painting, farm zoo for the kids. www.batesnutfarm.biz
O'Side Turkey Trot - Virtual event Thanksgiving Day 7 AM at the Oceanside Pier. Wear your thanksgiving costume for this turkey trot 5K run/walk or kids 1 mile fun run. Both open and locals only events. Event route includes Oceanside Civic Center, Oceanside Harbor and Oceanside Pier in Oceanside Cal. Free. The 5K and 5 Mile run/walks start at the Oceanside Civic Center, 330 North Coast Hwy. (Corner of Mission and Coast Hwy.) All races finish on The Strand at adjacent the Oceanside Pier. Register now for this north county San Diego events November. See Oceanside Turkey Trot Festival information at www.osideturkeytrot.com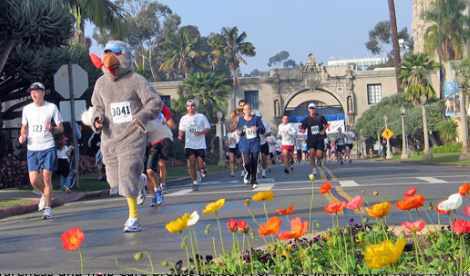 Father Joe's Thanksgiving Day 5K Run/Walk
- Virtual event Thanksgiving Day 7 to 10 AM at Balboa Park. This annual event benefits St. Vincent de Paul Village, the largest homeless charity in San Diego. A 5K race starts and finishes in Balboa Park. Wheelchairs, pets and baby strollers welcome for some true San Diego family fun. Sign up now and start getting your pledges! Corporate groups and teams welcome. Join in the fun and take home a fresh baked pie on Thanksgiving while benefiting the city's homeless. Pies must be ordered in advance.
http://thanksgiving-day-5k
San Diego Thanksgiving Dixieland Jazz Festival - November 26 to 28, 2021 at the Town and Country Resort Hotel and Convention Center. Join in the fun with at San Diego's 32nd annual Jazz festival. Reserve your Thanksgiving day buffet. For more information and schedule see www.dixielandjazzfestival.org.
Julian Christmas Tree Lighting - Sat. after Thanksgiving (November 27 2021) at Julian's Pioneer Park. A great family tradition. Take your family to the old town of Julian for the festivities to open the Christmas season. Starts at 4 PM, and the tree lighting at 6 PM. Christmas carols, Santa. Free admission for this Christmas event. www.julianca.com
Things to Do in San Diego - For more San Diego events, check out these Things to do in San Diego.
Other Holiday Events and Activities in San Diego - For other fun family activities and winter holiday events, see Thanksgiving Activities, Christmas Activities and December Events .
Home › Events › San Diego Events November