San Diego Events September

Fun San Diego events September 2023. For locals, September is the best time in San Diego, California. The summer crowds have left, and the beach weather is great for all the San Diego Events.
Updated December 5, 2023 by San Diego Beaches and Adventures
San Diego Events September 2023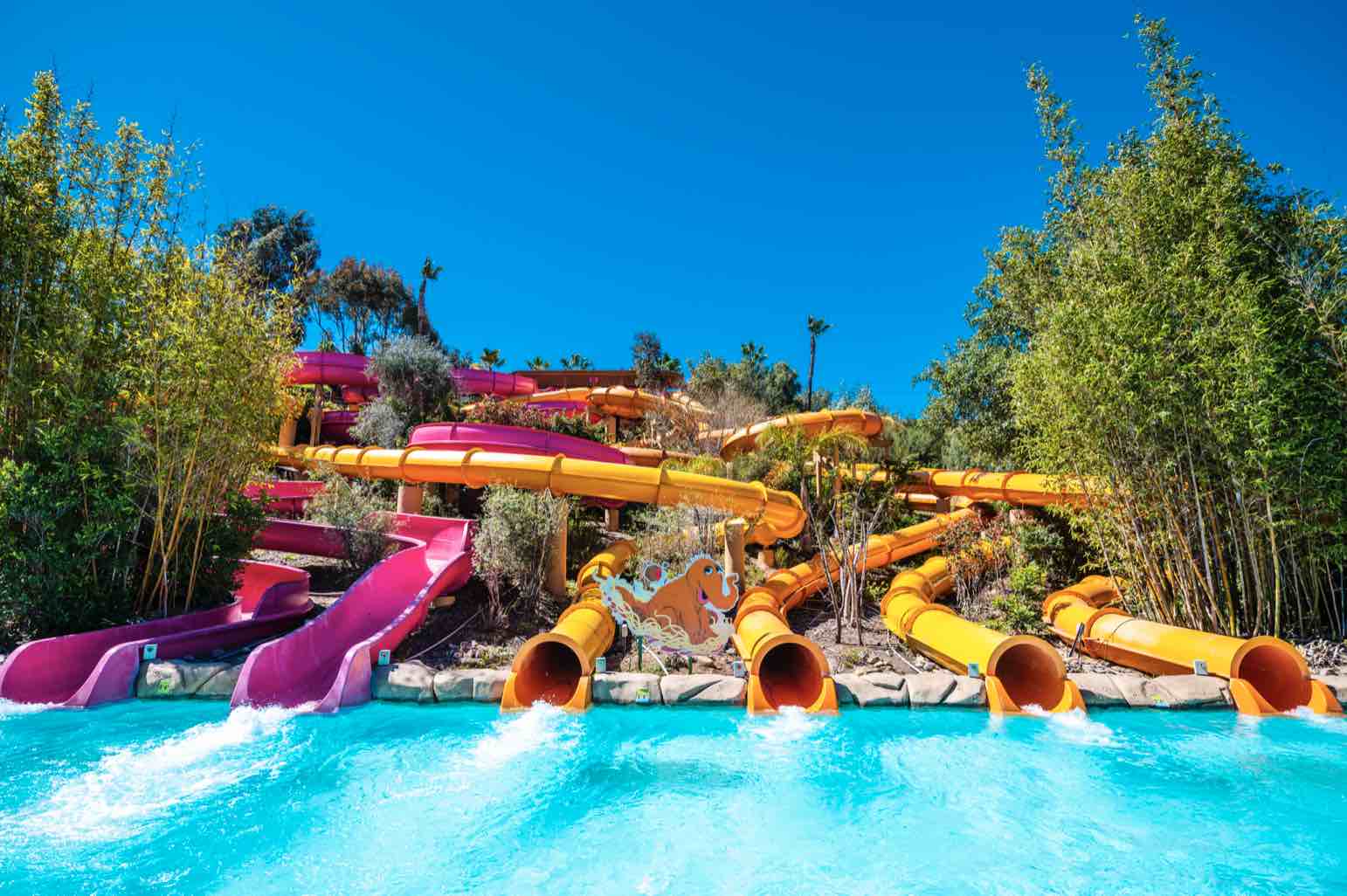 Check out these upcoming events and activities in San Diego, Oceanside, Carlsbad, Encinitas, Solana Beach, Del Mar, La Jolla, and Coronado CA.
San Diego Water Park - Fall is a great time to visit a San Diego water park, which are typically only open weekends after Labor Day weekend. Try the new Sesame Place San Diego, the Legoland California Water Park in Carlsbad, or The Wave Waterpark in north county (Vista).
Disneyland California Resident Ticket Deals - Through September 28, 2023. Disneyland and Disney California Adventure are more affordable this month with special ticket deals for California residents. Let your inner child escape and have some old fashioned fun. Disneyland California Resident Tickets
Craft Brewery San Diego is known for their many craft breweries. Try a few and you might find a new favorite.
California Tower Tour - See the fantastic views from The California Tower, in Balboa Park at the San Diego Museum of Us. Advanced reservations required. Includes admission to the Museum of Us. museumofus.org
Art Walk Carlsbad - Saturday and Sunday September 9 and 10 2023 from 11 AM to 6 PM (5 PM Sunday) in Carlsbad. Fine artists show their original artwork in an outdoor setting. For details about Art Walk Carlsbad see artwalksandiego.org.
San Diego Restaurant Week - Sep. 24 to Oct. 1, 2023. Over 100 restaurants will offer special menus starting at $20. Yummy! Check them out at San Diego Restaurant Week
San Diego Hiking - September is a great time to hike in San Diego. There are many paths and trails to choose from - near the beach, in the mountains or in a park. Check out the best hiking trails in San Diego.
Apple Picking in Julian Fresh apples, apple pie, apple cider, apple fruit bars and more during apple season, typically September - mid October. Visit the historic town of Julian, about 60 miles northeast of San Diego, for a fun old-fashioned day. Take home a whole pie from the Julian Pie Company, visit the Julian Mining Company, and so much more. We enjoy walking around the town and exploring the shops in Julian San Diego.
Pier Moon Walks - Back this fall in 2023. A warm night lit by a full moon is the perfect time to explore the Ellen Browning Scripps Memorial Pier, usually closed to the public. Also includes a tour of the Scripps Oceanography campus. Birch Aquarium Adventures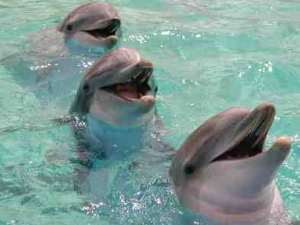 Sea World
- Labor Day Weekend San Diego events September 2 through September 4 2023. Enjoy the animal encounters and rides at SeaWorld San Diego, one of our top attractions in SD.
San Diego Sea World
Festival of Beer - Friday September 8, 2023 at 6 PM (back again next year on September 13, 2024). Enjoy this year's theme Back to the Beer. Enjoy craft beer for local breweries in San Diego Calif. Try some IPA, experimental brews or classic beers, and some great food too. San Diego Festival of Beer
San Diego Zoo Tasting Night - Saturday September 23 2023. Enjoy an evening at the zoo with food and drinks including wine and beer tasting. zoofoodandwine.com
Adams Avenue Street Fair - September 24 - 25, 2023. Free 2-day music festival, carnival rides, tastings, beer garden and arts and crafts in Normal Heights San Diego. Adams Avenue Street Fair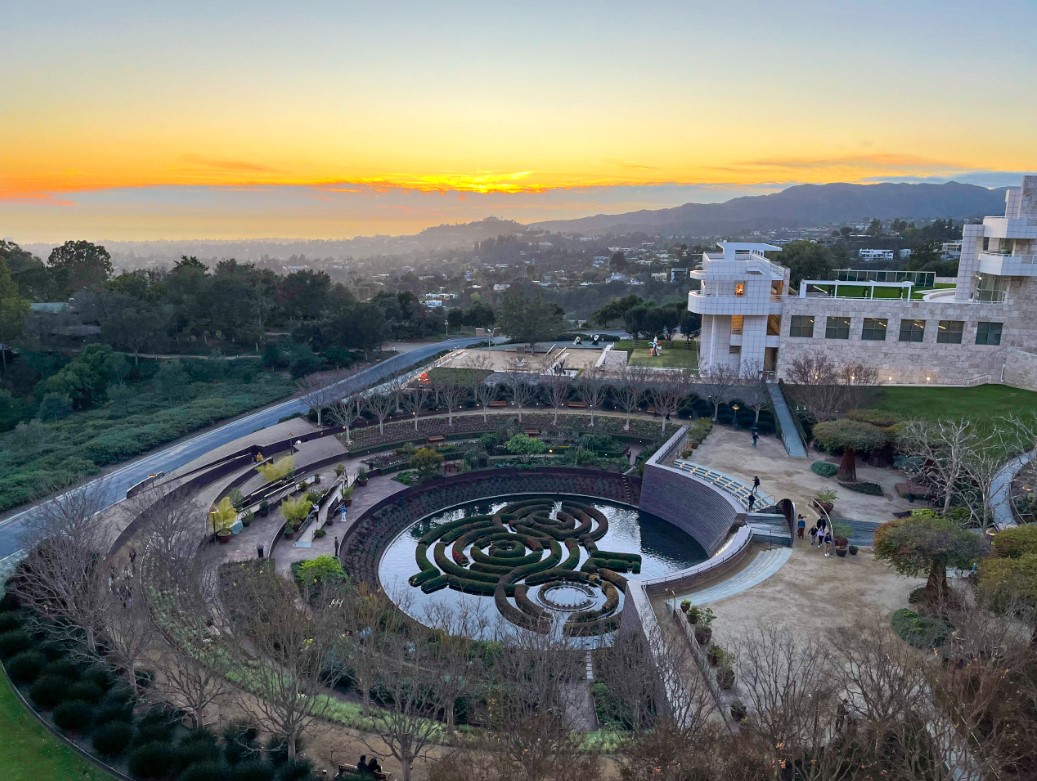 Getty Museum and Villa
- Visit the Getty Museum in Los Angeles, and the nearby Getty Villa along the coast highway. These free museums offer free admission and fantastic guided tours of the art collections, architecture and grounds. Bring your camera and take some great photos. For more information see
Getty Museum
and
Getty Villa
.
Oceanside Labor Day Pier Swim - Monday September 4 2023 Labor Day. Register at 7 AM, swim in the morning at various start times starting at 8:30 AM. Fun annual swim to the end of the original Oceanside pier and back. Register online earlier for discount, or register up to the day of the race. www.labordaypierswim.com
Disneyland Halloween - Disneyland is decorated for Halloween time starting September 1 through October 31, and on select nights you can attend the Oogie Boogie Bash at Disney California Adventure near Disneyland for a separate fee which includes an additional 3 hours at the park (advanced ticket purchase required). Disneyland Halloween
Encinitas Oktoberfest Celebration - Sunday September 24 2023 from 10:00 a.m. to 6:00 p.m. for the annual Encinitas Chamber of Commerce Oktoberfest. Bavarian food, beer, arts and crafts, parade and family activities. Don't miss out on the Encinitas Oktoberfest fun. Check out the encinitasoktoberfest.com
Temecula Wine Tour
- Tour Temecula Valley wine country on your own, or with a tour group. For a romantic weekend, stay overnight at a hotel and enjoy a
Temecula Wine Package
.
Brewery Tour - If you prefer beer instead of wine, try a brewery tour, such as one at Stone Brewery in Escondido. Learn how beer is made, and sample some local specialty beers. Ages 21 and up.
Weekend Vacation Ideas - Looking for some weekend vacation ideas? Check out these ideas for your best California weekend getaways.
Del Mar Horse Races - July 21 through September 10 2023 Labor Day weekend at the Del Mar Racetrack, Del Mar Fairgrounds. Where the turf meets the surf, horse racing at Del Mar, and includes Del Mar summer concert series. Free summer concert series for fans attending the races on Friday evenings. Del Mar Horse Races
Photography Day - Plan a day at a park, zoo or beach - anywhere with good photographic subjects and bring your camera or cell phone. Explore your photography skills, then edit your best photos and share them. We enjoy places like Balboa Park, San Diego Zoo or San Diego Zoo Safari Park, San Diego Botanic Garden, or WindnSea beach.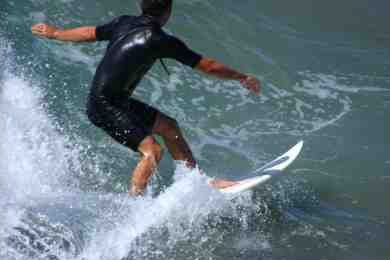 Classic Car Nights
- 3rd Thursday from May to September (Sep 21 2023 from 5:30 - 7:30 PM) see the gathering of classic cars, hot rods, foreign cars and woodies. What's a woodie? An old car with mostly wood exterior instead of steel, that became popular with surfers. See them on display in downtown Encinitas and along historic 101. For detailed times and dates of the Wavecrest Woodies events see
www.encinitas101.com
.
Palomar Mountain - September is one of the best times to visit Palomar Mountain, a short 90 minute drive from San Diego. There are many hiking trails and camping options, including car camping, RV and glamping. Why not plan a day trip or overnight trip to Palomar Mountain.
Del Mar Wine + Food Festival - September 6 to 11 2023 at Del Mar Fairgrounds. Enjoy over 200 wines from domestic and international wine producers, and food from over 70 restaurants. Buy your tickets now. delmar.wine
Miramar Air Show
- September 22 to 24 2023 at Miramar - this annual event is usually a spectacular airshow with the famous U.S. Navy Blue Angels performing all 3 days. Free general admission, but preferred seating tickets will be on sale in mid July. One of the great San Diego events in September to honor our military. For details on the San Diego Miramar Air Show see
www.miramarairshow.com
Balboa Park Free Museum Tuesday for Residents and Military - Some Balboa Park museums are free on 1st - 4th Tuesdays of each month to locals (San Diego Cal. City & county residents), and active military and their families. The free admission is on a rotating basis. Check out the Free Tuesday Balboa Park museum schedule.
La Jolla Coast Walk - Sight see along the beautiful La Jolla coast with this easy walk. Bring your camera. See Children's Pool, La Jolla Seals, La Jolla Cove, Scripps Park, and the La Jolla Sea Caves. One of the best free San Diego outdoor activities. La Jolla Coast Walk
San Diego Harbor Cruise – For a fun San Diego activity, spend a day at the San Diego waterfront. You'll see the historic ships, the Urban Trees sculpture that align the waterfront, and walk down to Seaport Village and visit the unique shops. You can also explore the USS Midway museum and take a San Diego Harbor Cruise.
Kayak at La Jolla Shores - This end of summer is a great time to kayak at La Jolla Shores to see the Sea Caves, marine life, and leopard sharks. Several different companies offer kayaking tours, or you can launch your own kayak at the free boat ramp. For more information see La Jolla Kayaking
Historic Old Town Old Town Saturday Market - Make it a fun old fashioned family day in Old Town San Diego. Explore the old historic buildings including the kids favorite - fresh lemonade and candy store. On Saturdays from 9 AM - 3 PM there is an artisan market too, with handmade works from local artists. SD Old Town
San Diego Halloween Events - Halloween is a popular time of year, and many attractions open in September, such as The Scream Zone, The Haunted Hotel, and Halloween at Disneyland. For more information see San Diego Halloween Events.
San Diego Dog Beaches - Take your dog to the beach! Choose your favorite San Diego Dog Beach from all the ones we have listed. One of the best San Diego activities for dogs and dog lovers. San Diego Dog Beaches.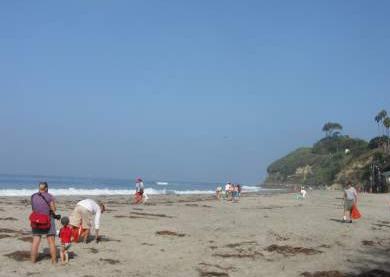 Coastal Cleanup Day
– Saturday September 23, 2023 from 9 am – 12 noon. Volunteers are needed for the annual California Coastal Cleanup Day. Individuals and groups are invited to join. Sign up now! Check out
www.cleanupday.org
for registration and more event details. This is one of the great San Diego events to help out the environment.
Things to Do in San Diego - Don't see a San Diego event that you like? We have some other ideas for you. Check out these Things to do in San Diego and 101 Things to do at the Beach.
Check out the October San Diego event calendar at San Diego Events October
Home › San Diego Events › San Diego Events September