San Diego Events March 2024

San Diego Event Calendar

Don't miss these fun San Diego Events March 2024. We have the best San Diego event calendar and list of fun things to do in San Diego, California.
March means spring, and lots of wildflowers and local plants are in bloom. It's a great time to go hiking or visit a botanical garden. Check out these and more things to do in March.
Updated December 5, 2023 by San Diego Beaches and Adventures
 San Diego Events March 2023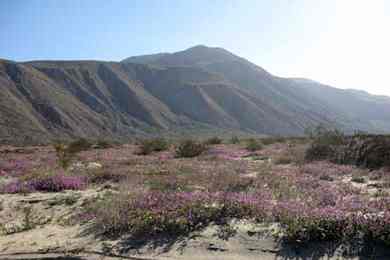 Anza Borrego Wildflowers
- Take a day trip to Anza Borrego Desert State Park to see the spring wildflowers. The bloom is usually lovely in late March and early April, but depends on mother nature. Hike the Palm Canyon Trail too. One of the best San Diego events. March is usually a great time to go. For more information see
Anza Borrego State Park.
World Photography Exhibit - Dates TBD 2024 at the Museum of Photography Arts (MOPA) in San Diego's Balboa Park. Free exhibit of the World Photography award winning photos and collections, shown printed and digitally. See what photographers around the world have created. mopa.org
Seaworld San Diego - One of the popular animal theme parks in San Diego, with animal educational programs and rides. Fun for locals and tourists. Visit Sea World San Diego
Hollywood - Spring is a lovely time to visit Hollywood. Take a studio tour, find your favorite Hollywood star on the walk of fame, shop on Rodeo drive, and much more. See the Hollywood Attractions.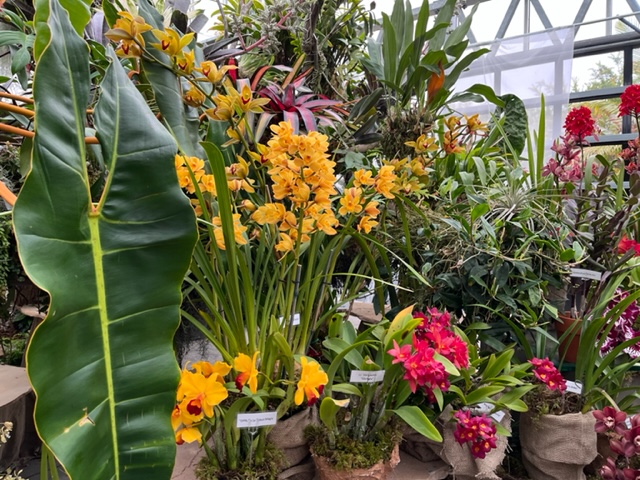 San Diego Botanic Garden
- Orchid festival from dates TBD 2024. Enjoy the fantastic orchid display in the conservatory during the annual orchid festival. I love this botanical garden in Encinitas, and it is rated one of the top 10 in the US. In addition to the special orchid show, visit the rain forest, bamboo garden, children's garden and much more. March is lovely as many plants are in bloom. Advance reservations required. For more information see
San Diego Botanic Garden.
La Jolla Coast Walk - snap some photos on this spectacular walk along the La Jolla waterfront. See all the La Jolla attractions - Children's Pool, scenic La Jolla Cove, Scripps Park, and the unique La Jolla Sea Caves. One of the best free San Diego outdoor activities. Afterwards, you can enjoy lunch or dinner at a restaurant overlooking the bay. Bring a sweater or jacket as it can be cool and breezy. La Jolla Coast Walk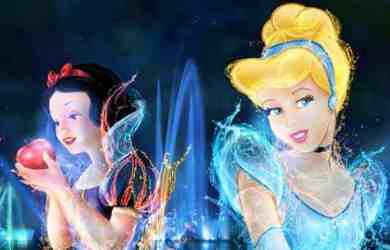 Disneyland Special Deals
- Special Southern California deal 3 days - 1 park tickets for only $219, through dates TBD 2024. Check out the spring Disneyland special deals and visit before the summer crowds. Southern California residents can take advantage of the special discounts. For more info see
Disneyland Discount Tickets
.
Hiking Trails - Enjoy some great San Diego hiking trails, including Daley Ranch, Elfin Forest, and Torrey Pines. Explore these fun Hiking Trails in San Diego. One of the best San Diego events March.
Celebrate Carlsbad Day at Legoland - date TBD 2024 from 11 AM - 8:00 PM at Legoland in Carlsbad, CA. $35 LEGOLAND California is partnering with the Carlsbad Educational Foundation to provide an opportunity for local residents and their families to enjoy a fun-filled day to support education! Purchase ticket only.
Temecula Wine Country - Enjoy a wine tasting tour near San Diego in Temecula Valley. A romantic San Diego adventure. You can visit wineries on your own, or take a tour with a local tour guide. Temecula Wine Tasting.
ShamROCK St. Patrick's Day Party - Saturday March TBD 2024 starting at 4 PM. This huge party to celebrate St. Patrick's Day for ages 21+ only. Live music, clubs, bars, special Irish food and drinks. Buy tickets early and save money. www.sandiegoshamrock.com
La Jolla Art Walk - tentative Friday March 1 2024 from 4 to 7 PM (first Friday of each month). Enjoy a 3 hour self-guided walking tour in downtown La Jolla and explore over 16 art galleries. Free event with food, wine, entertainment and of course - lots of interesting art from contemporary artists. lajollabythesea.com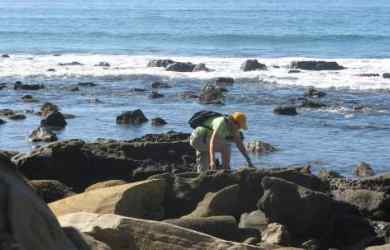 Explore San Diego Tidepools
- March dates TBD 2024 at various times at low minus tides. This is the last good month to visit the San Diego tide pools until fall
San Diego Tide Pools
.
Whale Watching in San Diego - California Gray Whales undergo their annual migration from Alaska through San Diego and onto Baja California. During December - April, whale watching is at its best, as the whales migrate close to shore and can be seen from land or sea. For more information see San Diego Whale Watching.
Balboa Park Free Museum Tuesday for Residents and Military - Some Balboa Park museums are free on 1st - 4th Tuesdays of each month to locals (San Diego Cal. City & county residents), and active military and their families. The museums rotate for free admission according to this Free Tuesday Balboa Park museum schedule.
Hike Anza Borrego Palm Canyon Trail - This spring is a great time for an early morning hike on the popular Palm Canyon Trail in Anza-Borrego Desert State Park. Go early before it gets too hot! Hiking Anza Borrego is one of the best San Diego events March.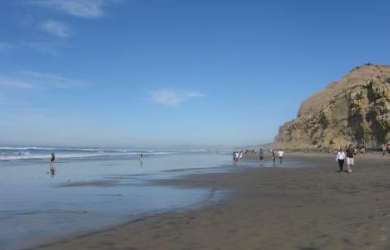 Weekend Beach Walks - Saturday and Sunday March dates TBD 2024 will be a nice time to walk some of the local beaches at low tide. Best San Diego Beaches for Walking
San Diego Waterfront – For a fun free San Diego activity, enjoy a stroll along the Embarcadero, walk along the harbor and see all the historic ships, and go down to Seaport Village and visit the unique shops. If you have money to spend, take a harbor cruise and see the sights around San Diego bay. We love the sunset cruise the best. For information see San Diego Waterfront
Kayak Tour - Enjoy a beautiful kayaking tour in La Jolla. May we suggest a guided kayak tour through the beautiful La Jolla Ecological Reserve. For event details see La Jolla Kayaking.
IMAX movie - Daily at the Reuben H. Fleet Science Center in Balboa Park San Diego, California. Enjoy an IMAX film and spend a day at one of the best San Diego museums.
Star Wars Miniland at Legoland - Legoland California becomes the first Legoland park to open a Star Wars Miniland area. Enjoy scenes from the Star Wars movies and animated series, all made out of 1.5 million lego bricks. Pose with life-size models of Chewbacca, R2D2 and Darth Vader. For more information see Legoland California.
California Dog Beach
- Take your dog to the original California dog beach, located at Ocean Beach in San Diego.
San Diego Dog Beaches
.
Belmont Park Mission Beach - Enjoy a dip in the Plunge swimming pool and ride the famous Big Dipper roller coaster in this fun park right next to the Mission Beach boardwalk. Belmont Park Mission Beach
Carlsbad Flower Fields
- Open for the season starting early March 2024. Reservations required. Visit the colorful Flower Fields in Carlsbad California. The Carlsbad Flower Fields offer a spectacular display of Ranunculus flowering bulbs that bloom from early March to early May. Most weekends have an arts and craft fair or special event. Fresh local strawberries are usually available at the fruit stands just north of the flower fields. For a list of their special events and more information see
Carlsbad Flower Fields
. One of the best San Diego events March, as this is a seasonal attraction.
Easter Egg Hunts - This year Easter is on Sunday March 31 2024, but the Easter Egg hunts may occur early such as a week before or day before in some San Diego areas. See our San Diego Easter Egg Hunt calendar for tips on when and where to find the Easter bunny and your neighborhood egg hunt. San Diego Easter Egg Hunts.
San Diego Event Calendar - For more San Diego events in Mar. and other months, check out these April Events in San Diego, Things to do in San Diego and Beach Activities.