Disneyland Anaheim Hours
Monthly calendars of Disneyland Anaheim Hours for 2023. Here are the daily open and close time schedules for Disneyland and Disney California Adventure theme parks in Anaheim, CA. We also offer tips on the best time to arrive at the park.
Discount Disneyland Tickets - Save up to $15 per ticket or 29% on vacation packages.
Updated September 21, 2023 by San Diego Beaches and Adventures
Daily Disneyland California Hours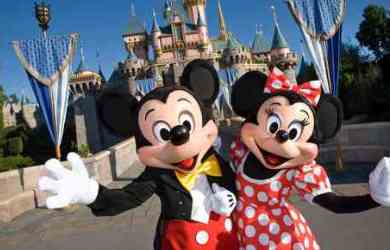 How can you avoid the crowds or long lines? Choose to arrive early in the morning, visit on weekdays and off season. If you know the hours in advance, you can plan your trip with more rides and fun, and less lines.
Note: Reservations are required.
Visit the original Disneyland park and its sister park, Disney California Adventure, in Anaheim, CA, in Southern California. These parks are open every day of the year, rain or shine, and it is mostly shine in Southern California.
We recommend you arrive 60 minutes early if you wish to purchase your tickets at the gate (this option is not currently available as advanced reservations are required), or 30 minutes early if you have your tickets, to allow plenty of time to park and walk or ride the free bus or tram (when available) to the entrance. Check out our information on
Cheap Disneyland Tickets
and
Address, Directions and Parking
to Disneyland in Anaheim, California. The Disney parks are least crowded in the morning, so we like to arrive 45 - 60 minutes before the park opens at wait at the "rope drop", and enjoy the most popular rides before the late morning crowds arrive. Saturday is the most popular day of the week to visit Disneyland, and therefore is the most crowded day and has the longest lines.
Check out our best Disneyland tips and tricks for the best vacation at Disneyland and California Adventure parks.
---
Disneyland Anaheim Hours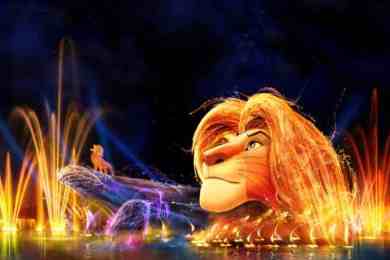 World of Color Show at Disneyland California Adventure
When does Disneyland open? The opening time depends on the day. Click on the links below to list the opening and closing time for Disneyland and California Adventure parks in Anaheim, California, including the park hours, magic morning hours, and daily entertainment schedule.
Disneyland Anaheim Hours: See the schedule for Disneyland hours in the links below.
Disneyland is open every day of the year! Well kinda. It was closed for over a year due to the COVID-19 pandemic, but opened again with limited attendance on April 30, 2021.
Disneyland Hours by Month

---
Frequently Asked Questions - Disneyland FAQ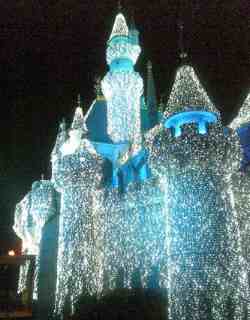 When does Disneyland open and close?
- Disneyland opening and closing hours depends on the day of the week and the season. Disneyland typically opens between 8:00 AM and 9:00 AM and closes between 10:00 PM and midnight. During mid week off season, Disneyland closing times can be as early as 8:00 PM, and during special events, occasionally as early as 5:00 PM.
What time does Disney California Adventure park open and close? - California Adventure typically opens between 8:00 and 9:00 AM and closing time is between 8:00 PM and 11:00 PM. Please check the calendar for times.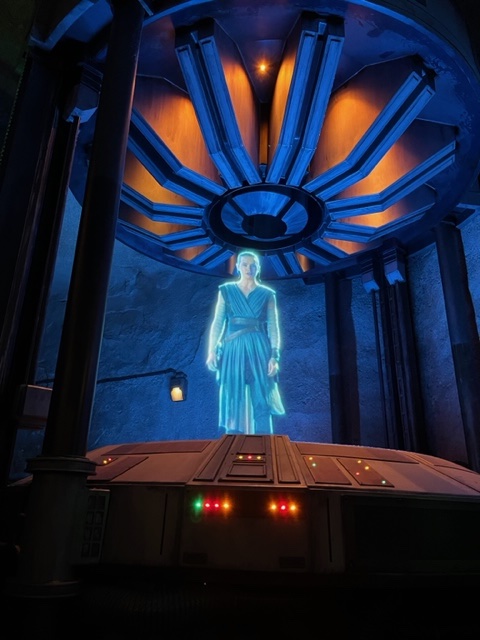 Rise of the Resistance Disneyland Ride
When is Magic Morning Hour?
- Before COVID-19, Disneyland offered a great opportunity to visit eat parks one hour early. Disneyland magic Morning is typically Tuesday, Thursday, and Saturday mornings. California Adventure early admission for Disney hotel guests is typically Monday, Wednesday, Friday, and Sunday. You could arrive one hour before the park opens, and enjoy select rides for one hour before the regular Disneyland opening hour. This option is not currently available, but if you are a guest at one of the Disneyland hotels, you can get in 30 minutes early to enjoy select rides.
When is Disneyland open for 24 hours? - Recently Disneyland has stayed open for 24 hours for some special events, such as to kick off Memorial Day weekend or to celebrate leap day. We hope they continue to offer the 24 hour option, and we will post it here too.
Tip: Early morning is a good time to try the Peter Pan ride, which is one of the best rides in Fantasyland but usually has a very long line.
Is Disneyland open today or on Halloween 2023, Thanksgiving day 2023, Christmas Eve 2023, Christmas Day 2023, New Years Eve 2023, New Years Day 2024, Presidents Day 2024, Memorial Day 2024, July 4th 2024, or your other favorite holiday? - IYes, Disneyland is open every day including Christmas and every holiday. Disneyland decorates the park and holds special events for many holidays, such as Disneyland Christmas and Disneyland Halloween.
Is my Disneyland Magic Key annual pass good today? - Disneyland California offers a new annual pass program called Magic Key. Most of the annual passes have blackout dates. To learn more about the current Disneyland Magic Key annual pass program see Disneyland Annual Passes.