Disneyland Hours August
Summer Disneyland hours August 2023. Lots of sunshine and long hours of operation make this a nice time to visit Disneyland and California Adventure theme parks. It's summer in Southern California! Time for a staycation or vacation.
Reservations are required and capacity is limited.
Discount Disneyland Tickets - Save up to $15 per ticket or 29% on vacation packages.
Updated September 21, 2023 by San Diego Beaches and Adventures
Disneyland Hours of Operation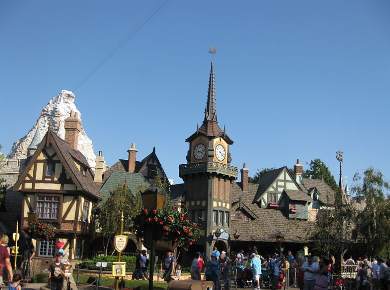 August is a popular vacation month, with many families visiting Disneyland, especially before mid August. The park stays open long hours on most days. Arrive early to avoid the crowds, especially on weekends. Arrive 60 minutes early to get through security and wait for the rope drop inside, or if you are a guest of a Disneyland hotel, you may ride some popular rides 30 minutes before opening time.
The crowds start to thin out a little in mid August, as some schools start early. In most years, during July and early part of August, Disneyland hours of operation are long - opening at 8 AM or and closing at midnight, with California Adventure park opening at 8 AM and closing at 10 PM. Later in August the parks may open close a little earlier. See the table below for the exact hours of operation each day.
---
Disneyland Hours August 2023

If this says "tent", that means the hours are tentative, based upon last year. Disney publishes their hours only 4 - 6 weeks in advance.
Disneyland hours of operation for August 2023 are shown in the table below.
| August 2023 | Day | Disneyland Hours of Operation August | California Adventures Hours |
| --- | --- | --- | --- |
| 1 | Tuesday | 8-12 | 8-10 |
| 2 | Wednesday | 8-12 | 8-10 |
| 3 | Thursday | 8-12 | 8-10 |
| 4 | Friday | 8-12 | 8-10 |
| 5 | Saturday | 8-12 | 8-10 |
| 6 | Sunday | 8-12 | 8-10 |
| 7 | Monday | 8-12 | 8-10 |
| 8 | Tue | 8-12 | 8-10 |
| 9 | Wed | 8-12 | 8-10 |
| 10 | Thu | 8-12 | 8-10 |
| 11 | Fri | 8-12 | 8-10 |
| 12 | Sat | 8-12 | 8-10 |
| 13 | Sun | 8-12 | 8-10 |
| 14 | Mon | 8-12 | 8-10 |
| 15 | Tue | 8-12 | 8-10 |
| 16 | Wed | 8-12 | 8-10 |
| 17 | Thu | 8-12 | 8-10 |
| 18 | Fri | 8-12 | 8-10 |
| 19 | Sat | 8-12 | 8-10 |
| 20 | Sun | 9-12 | 9-10 |
| 21 | Mon | 8-12 | 8-10 |
| 22 | Tue | 8-12 | 8-10 |
| 23 | Wed | 8-12 | 8-10 |
| 24 | Thu | 8-12 | 8-9 |
| 25 | Fri | 8-12 | 8-10 |
| 26 | Sat | 8-12 | 8-10 |
| 27 | Sun | 8-12 | 8-10 |
| 28 | Mon | 8-12 | 8-10 |
| 29 | Tue | 8-11 | 8-9 |
| 30 | Wed | 8-11 | 8-9 |
| 31 | Thu | 8-11 | 8-9 |
Disneyland Hours by Month

---
Home › Disneyland Hours › Disneyland Hours August