Disneyland Hours March

See the Disneyland hours March 2023. Plan your visit with our Disneyland Anaheim hours park information.
Spring is in the air in March, a lovely time to visit southern California including Disneyland. This year Easter in on Sunday April 9, 2023. Many schools will be out on spring break in late March to mid April, so more people visit Disneyland, but they stay open longer too.
Discount Disneyland Tickets - Save up to $15 per ticket or 29% on vacation packages.
Updated March 26, 2023 by San Diego Beaches and Adventures
Disneyland Anaheim Hours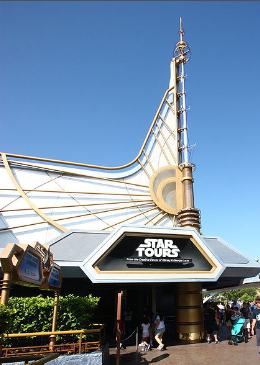 It is helpful to know the Disneyland Anaheim hours before your visit, so you know when Disneyland closes early, and when to expect more crowds.
Many schools are out for spring break in late March to mid or late April, depending on when Easter is each year. Many schools time the spring break to align with the week before the Easter holiday, but many have their break earlier too. When is Easter? April 9, 2023.
Disneyland Anaheim and Disney California Adventure may close around 8 PM on weekdays in early March, but Disneyland is usually open until midnight during spring break or Easter week. It is hard to predict the Disneyland Anaheim hours.
Downtown Disney District is open most days from 7:00 AM to 2:00 AM. Downtown Disney has shopping, dining, and a Disney atmosphere, located right next to Disneyland.
Disneyland Hours March 2023

Most days are beautiful sunny California weather, with an occasional rainy day. What hours they open and close are important to know to help you avoid the crowds!
Check out the Disneyland Hours March 2023 in the table below to help you plan your best California vacation at Disneyland Anaheim.
March 2023
Day
Disneyland Anaheim Hours
California Adventure Hours
1
Wednesday
8-11
8-10
2
Thursday
8-12
8-10
3
Friday
8-12
8-10
4
Saturday
8-12
8-10
5
Sunday
8-12
8-10
6
Monday
8-11
8-10
7
Tuesday
8-8
8-10
8
Wed
8-11
8-10
9
Thu
8-8
8-10
10
Fri
8-12
8-10
11
Sat
8-12
8-10
12
Sun
8-12
8-10
13
Mon
8-12
8-10
14
Tue
8-12
8-10
15
Wed
8-12
8-10
16
Thu
8-12
8-10
17
Fri
8-12
8-10
18
Sat
8-12
8-10
19
Sun
8-12
8-10
20
Mon
8-12
8-10
21
Tue
8-12
8-10
22
Wed
8-12
8-10
23
Thu
8-12
8-10
24
Fri
8-12
8-10
25
Sat
8-12
8-10
26
Sun
8-11
8-10
27
Mon
8-11
8-10
28
Tue
8-11
8-10
29
Wed
8-11
8-10
30
Thu
8-11
8-10
31
Fri
8-11
8-10
Disneyland Hours April
Disneyland Hours by Month

---
Home › Disneyland Hours › Disneyland Hours March