San Diego Events August

San Diego events in August, a popular San Diego tourism month. Most events and venues should be open. 
Come join in these fun summer activities in San Diego, Oceanside, Carlsbad, Encinitas, Solana Beach, Del Mar, La Jolla, and Coronado CA. It's hard to beat summer in San Diego for the best weather and fun outdoor activities.
Updated December 5, 2023 by San Diego Beaches and Adventures
San Diego Events August 2023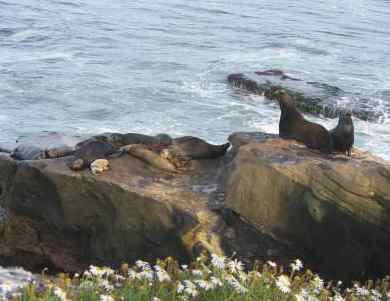 La Jolla Beaches
- Enjoy the lovely beaches in La Jolla, San Diego. See Children's Pool (shown above), La Jolla Cove, La Jolla Shores and more along the
La Jolla Coast Walk
.
Sesame Place San Diego - New theme park now open in San Diego, focused on Sesame Street. Enjoy rides, water slides all based upon Sesame Street themes. Meet your favorite character. Sesame Place San Diego
Best of San Diego - August 18 2023 from 6:30 to 9:30 PM. Join in the party at Liberty Station Legacy Plaza and enjoy the drinks, food and music from over 100 San Diego restaurants and vendors. Advanced ticket purchase required. Ages 21+ only.
Bike The Bay - Sunday August 27 2023 is your chance to join in the fun and bike your neighborhood (most years you would get to ride across the San Diego Coronado Bay Bridge and it all starts with a cruise around the San Diego Bay). This is a non-competitive community bike ride and is appropriate for all abilities. It is a mostly flat ride around San Diego Bay via the Bayshore Bikeway. You will get a chance to travel though Coronado, Imperial Beach, Chula Vista and National City before returning to the start/finish line. This is a 25-mile bike ride with a one-time chance to ride their bike over the Coronado Bay Bridge! There will be a post-ride festival following the ride with food, beverage, a beer garden and entertainment! Where? Embarcadero Marina Park South. Price? $55 - $60 Check it out at www.bikethebay.net.
Pageant of the Masters - July 7 to September 1 2023 in Laguna Beach. See art come to life in this outdoor evening performance, with models portraying the people in famous paintings. Included with the Pageant of the Masters ticket is admission to the Festival of Arts (located on site), featuring local artists from Laguna Beach. The 2023 theme is Art Colony: In the Company of Artists. For more information and to buy tickets see pageant-of-the-masters.
Sawdust Art Festival - June 30 to September 3 2023 in Laguna Beach. Times vary by day, but are typically Friday and Saturday 11 AM to 10 PM, and Sunday - Thursday 11 AM to 8 PM. Enjoy some arts and crafts fair, with some great artists, at the Sawdust Art Festival in Laguna Beach. Browse the outdoor art stands, and enjoy some music and food. If you are attending the nearby Pageant of the Masters, this is a great daytime activity. sawdustartfestival.org.
Indiana Jones Ride Disneyland
Disneyland
- Everyone's favorite theme park is open by reservation only, and they are currently offering great 3-day ticket prices for California residents if you visit between Jun. 12 - September 28 2023. We recommend you choose the Genie+ service to avoid the lines. Save up to $101 on 3-day tickets. Check out options for discount tickets at
undercovertourist.com
.
Art Museum - Explore the San Diego Museum of Art, or one of the other museums in San Diego Balboa park. On select nights, enjoy an outdoor film in these series from the SDMA exhibit. Or may I suggest the Natural History Museum, open Fridays until 10 PM, with half price admission after 4 PM. Balboa Park Museums
Del Mar Horse Races - July 21 to September 10 2023 at the Del Mar Racetrack, Del Mar Fairgrounds. Where the turf meets the surf, exciting horse racing at Del Mar race track. See the special events on Saturdays. Free summer concert series for fans attending the races on Friday evenings. For more information about the Del Mar Horse Races see Del Mar Horse Races
Savage Gardens - July 1 - October 29 2023 at the San Diego Botanic Garden in Encinitas. Explore the bizarre and captivating world of carnivorous plants with this new fascinating exhibition. Included with general admission, and you get to explore the rest of the gardens. For more information see San Diego Botanic Garden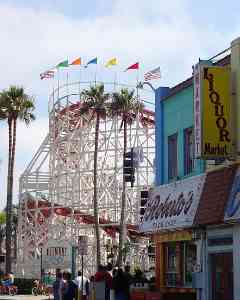 Belmont Park Mission Beach - One of our favorite spots with something for everyone, visit Belmont Park by Mission Beach. Swim at the Plunge pool, buy tickets for the rides, stroll along the boardwalk. Free parking nearby if you arrive early. Belmont Park
Art Walk San Diego - Saturday and Sunday August 5 to 6 2023 from 10 AM to 6 PM (5 PM Sunday) at Liberty Station (at Ingram Plaza). Fine artists show their original artwork in an outdoor San Diego setting. This replaces the former Art Walk on the Bay event in San Diego. For details about Art Walk San Diego see artwalksandiego.org.
San Diego Dog Beach - Show your dog that you love him, by taking him to the beach! Try the original California dog beach - Ocean Beach. Ocean Beach Dog Beach San Diego.
Wine and Outdoor Events at Monserate Winery - On select dates, you can enjoy wine tasting at the Monserate Winery in Fallbrook while listening to music or a comedy show. Check out their winery events at monseratewinery.com.
Sun and Sea Festival aka The Original Imperial Beach Sandcastle Competition - CANCELLED FOR 2023, but we should see them back in 2024. The Imperial Beach Sun & Sea Festival will be held at Portwood Pier Plaza in Imperial Beach. Join in the arts and crafts, enjoy some food from the farmer's market and international food fair, and a fun day for all! sunandseafestival.com
Encinitas Sunday Concerts by the Sea - Sunday August 6 and 20 2023 from 3 – 5 PM at Moonlight Beach in Encinitas. Bring your beach blankets.
San Diego Water Park - Summer is a great time to visit a San Diego water park. Try the new Sesame Place San Diego water park (at former Aquatica water park), the Legoland California Water Park in Carlsbad, or The Wave Waterpark in north county (Vista).
San Diego Harbor Cruise – For a fun day in San Diego activity, enjoy a San Diego Harbor Cruise. You can also see the USS Midway museum, SD Maritime museum, Seaport Village and much more.
Point Loma Summer Concerts Scheduled Friday evenings July 14 to August 11 from 5:30 to 8:30 PM at Point Loma Park, 1049 Catalina Blvd. Free summer concert series. For information see www.pointlomasummerconcerts.org
Carlsbad TGIF Jazz in the Parks - August 4 and August 11 2023 Friday evenings in summer from 6 – 8 PM. Free outdoor summer concerts at various locations in Carlsbad, CA. www.carlsbadca.gov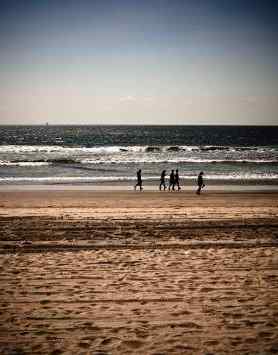 Breakfast at the Del
- Enjoy breakfast all day as you relax on the Sun Deck at The Del, and enjoy the beautiful ocean views. For a treat afterwards, take a walk on the beach.
World Bodysurfing Championships - August 19 to 23 2023 start time 6 AM near Oceanside pier. It's the annual World Bodysurfing Championships. Located adjacent to the Oceanside Pier where you can see between 350-400 bodysurfers from around the world completing for trophies and prizes. There will be both Men and Women's Grand Champions crowned on Sunday afternoon at the completion of all scheduled heats. If you are interested in learning more and possibly signing up to compete in the World Bodysurfing Championships see worldbodysurfing.org
Kayak at La Jolla Shores - This summer is a great time to kayak at La Jolla Shores to see the Sea Caves, marine life, and leopard sharks. Several different companies offer kayaking tours, or you can launch your own kayak at the free boat ramp. One of our favorite San Diego events. August is a great time, but make your reservations early, especially for weekends. For more information see La Jolla Kayaking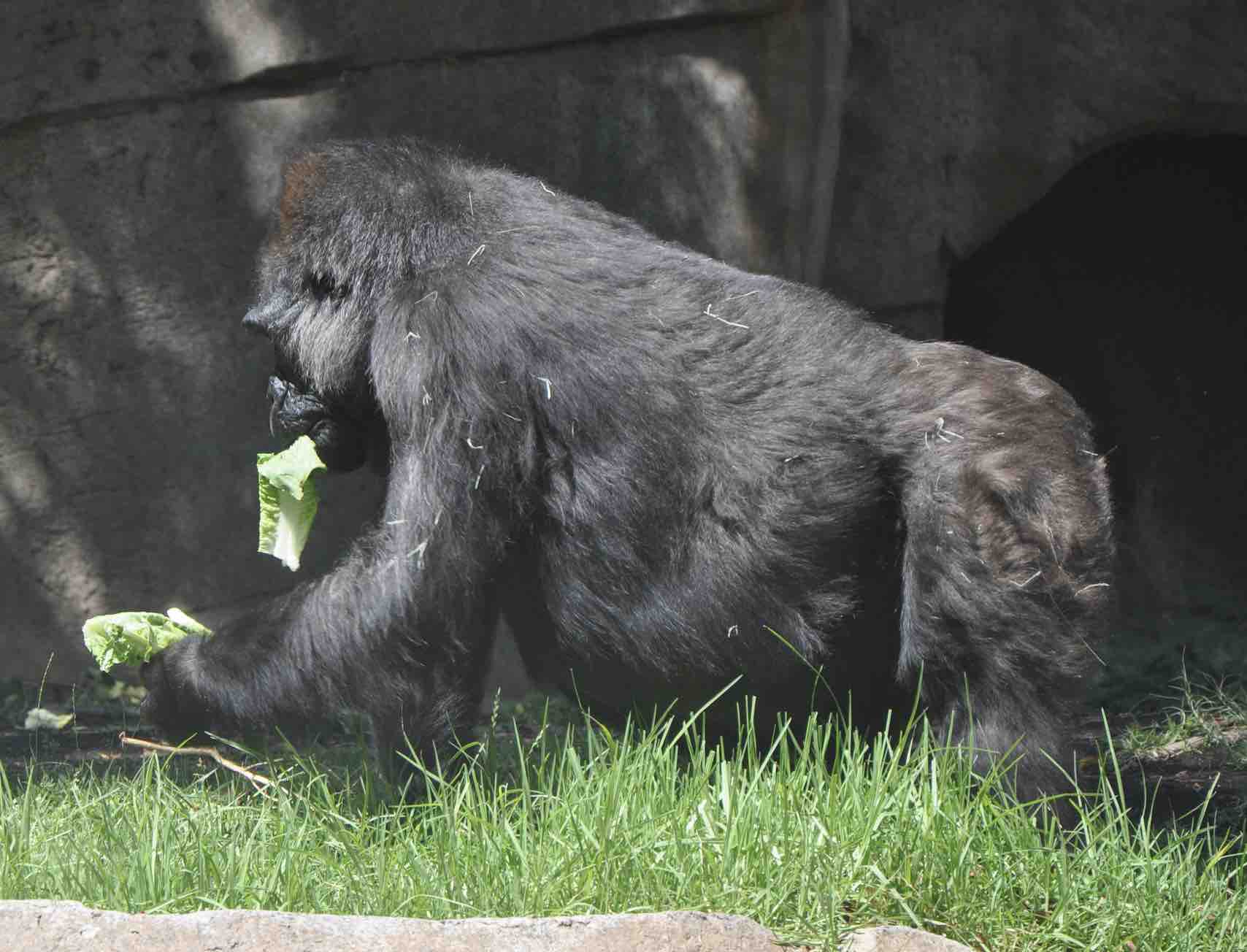 San Diego Zoo and Safari Park - Our favorite local zoo and safari park make a great photo opportunity. Bring your camera and telephoto lens if you have one, or your cell phone can also get some great shots. Visit the San Diego Zoo and San Diego Safari Wildlife Park.
Things to do at Home - Sometimes you just need to stay at home. Enjoy a backyard BBQ or try one of our ideas for Fun things to do at home.
Sea World San Diego - Spend a day at Sea World for run rides, animal exhibits and more. Sea World San Diego
Old Town San Diego - explore the historic Old Town district in San Diego. You can take the trolley there and on Saturdays from 9 AM - 3 PM see the artisan market featuring handmade works from local artists, including jewelry, photography, pottery, clothing, paintings, hand painted glass, glass blowing, woodworking's and more. There is a lot to do in Old Town so make a day of it. Old Town San Diego CA
Birch Aquarium - Explore this beautiful aquarium in La Jolla, where the Birch Aquarium at Scripps naturalists can share some interesting exhibits. See the indoor and outdoor exhibits and learn about life in the sea. For an adult 21 + experience, try their monthly Oceans at Night (advance reservations required). Birch Aquarium San Diego
Farmers Markets - most weekends and weekdays throughout San Diego county. Enjoy fresh local produce, flowers and yummy food at one of the San Diego farmers markets. There are many to choose from throughout San Diego county. San Diego Farmers Markets
Back to School Treats for Mom and Kids - Go ahead and indulge your family. Your kids will love you for it! As I took my dogs for a walk yesterday I saw a few moms and dads outside side walk chalking special notes to their little back-to-schoolers. I know those kids are happy to get those pics but don't you think some fabulous treats will help may their day? Make some healthy snacks if you want, or head down to VG Donut & Bakery at 106 Aberdeen Drive in Cardiff the surprise everyone with those Southern California treats! Everyone loves VG's!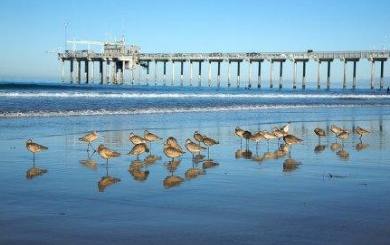 Legoland California
- Spend a day at Legoland California this summer and enjoy the Legoland water park, open daily through Labor Day weekend and weekends in September and October.
Legoland California
Things to Do in San Diego - For more San Diego events August for locals or San Diego tourism activities, check out these Things to do in San Diego and 101 Things to do at the Beach.
Check out the September San Diego event calendar at San Diego Events September
Home › San Diego Events › San Diego Events August