San Diego Tourism

Site Map San Diego Beaches and Adventures

Find you favorite San Diego tourism things to do listed here for our website San Diego Beaches and Adventures. San Diego and Southern California offer many excellent beaches, adventures and attractions for all ages, every month of the year. Check them out and enjoy.

Updated September 21, 2023 by San Diego Beaches and Adventures
Site Map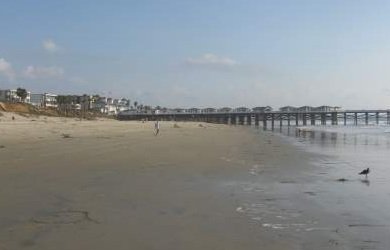 Administrative Pages
- Those boring but important pages.
Birthday Party Ideas - Tips for planning birthday parties in San Diego and So Cal.
Coupons and Discounts - We love to save money, so check out these tips for tourists and locals. Save money at your favorite San Diego tourism destination.
Disneyland - Disneyland is the most popular theme park in California, and is located a short drive north of San Diego. If you love theme parks, a trip to Disneyland is a memory that will last a lifetime. Of course being local, we get to visit often.
Events and Holidays - Every month in San Diego has special events and seasonal activities.
Halloween - This unique American holiday is especially fun in Southern California.
Hotels and Restaurants - We do have some suggestions for places to stay and eat.
La Jolla - If you are looking for a great San Diego tourism destination, visit La Jolla Cal. There are many great beaches, reefs and things to do in this best San Diego beach community.
Los Angeles Area - There are lots of fun things to do in the LA area, just north of San Diego. Visit Hollywood, Universal Studios, Six Flags and more!
San Diego Parks, Hiking Trails and Gardens - We locals love all the outdoor parks, hiking trails and botanical gardens.
San Diego Things to Do - So Cal offers the best theme parks, so you can have a great vacation just visiting all the theme parks, including Disneyland, San Diego Zoo and Safari Park, SeaWorld, Legoland, Universal Studios and more. There are many other San Diego tourism spots, and local spots, that we highlight too – whale watching, surfing, night life and much more.
San Diego Zoo - the top attraction for San Diego tourism. They also have a Safari Park that is our favorite.
San Diego Beaches - We have lists of the best beaches in San Diego, north county beaches, and the favorite San Diego tourism beaches.
Weekend Getaways - Time for something different? Try a weekend getaway at one of these best California destinations.
---
---
---
---
Disneyland Address and Directions
Rides
Best Rides at Disneyland California
Disneyland Height Requirements for Rides
Tickets
Disneyland California Ticket Prices
Military Discount Disneyland Tickets
Disneyland California Resident Tickets
Tips and Tricks
Disneyland Hotels
Disneyland Hours
Return to Top
---
Quick Easy Halloween Costumes
---
Beach Front Hotels in San Diego North County
---
La Jolla Beaches
La Jolla Attractions and Adventures
---
Theme Parks in Southern California
---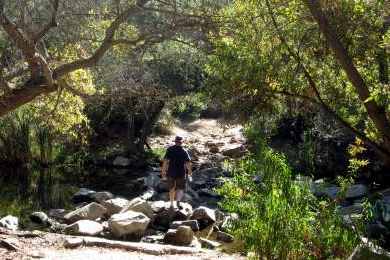 ---
Theme Parks in Southern California
Embarcadero San Diego Harbor and Cruise
---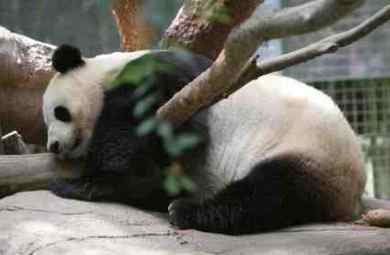 Discount Tickets San Diego Zoo
San Diego Zoo Safari Park Coupons
---
Best Beaches in San Diego
North San Diego County Beaches
---
San Diego Tides and Beach Information
Some beaches are best explored at low tide. Check out the tides and find maps and directions to the popular beaches below.
---
These are the top beaches in San Diego, listed from north to south:
Blacks Beach San Diego (Nude beach)
Blacks Beach CA (Surfer beach)
La Jolla Seals at Children's Pool
---
These are the top beaches in San Diego's North County, listed from north to south:
---
Here is a list of additional beaches in San Diego county. We have 70 miles of beautiful beaches to explore. We don't have pages built for all of these, but check them out anyway if you want to go off the beaten path.
North San Diego County Beaches
San Onofre and Camp Pendleton Beaches
Trestles | San Onofre Surfing Beaches | Camp Pendleton San Onofre Beach | San Onofre Trails Beach and Campground | San Onofre Trail 6 | Del Mar Beach Camp Pendleton
Oceanside Beaches
Oceanside Harbor | Oceanside City Beach - The Strand | Buccaneer Beach
Carlsbad Beaches
Tamarack Beach - Carlsbad State Beach | Warm Water Jetty | Ponto - South Carlsbad State Beach - South Carlsbad State Beach Campground
Encinitas Beaches (including Leucadia and Cardiff)
Grandview Beach | Beacons - Leucadia State Beach | Stonesteps Beach | Moonlight Beach Encinitas | D Street Beach | Swamis Surfing Spot | Pipes | San Elijo State Beach Campground | Cardiff State Beach - Dog Beach
Solana Beach Beaches
Tide Beach - Tidepools | Fletcher Cove | Seascape Beach | Del Mar Shores
Del Mar Beaches
Del Mar Rivermouth Dog Beach | Del Mar Dog Beach 29th Street | Del Mar City Beach
Torrey Pines Beaches
Black's Beach State Beach | Blacks Beach City Beach | Torrey Pines Beach
La Jolla Beaches
Scripps Beach | La Jolla Shores | La Jolla Cove | La Jolla Children's Pool - La Jolla Seals | Marine Street Beach | Windansea Beach
San Diego Beaches
Pacific Beach and North Pacific Beach | Mission Beach and South Mission Beach | Ocean Beach Dog Beach | Ocean Beach | Point Loma Tide Pools
Coronado Beaches
Coronado City Beach | Coronado Dog Beach | Silver Strand State Beach | Glorietta Bay Park | Tidelands | The Landing
Imperial Beach Beaches
Imperial Beach | Tijuana Slough National Wildlife Refuge
---
San Francisco Tourist Information
Yosemite National Park Activities
Yosemite National Park Camping
Yosemite National Park Lodging
Home › San Diego Tourism › Site Map